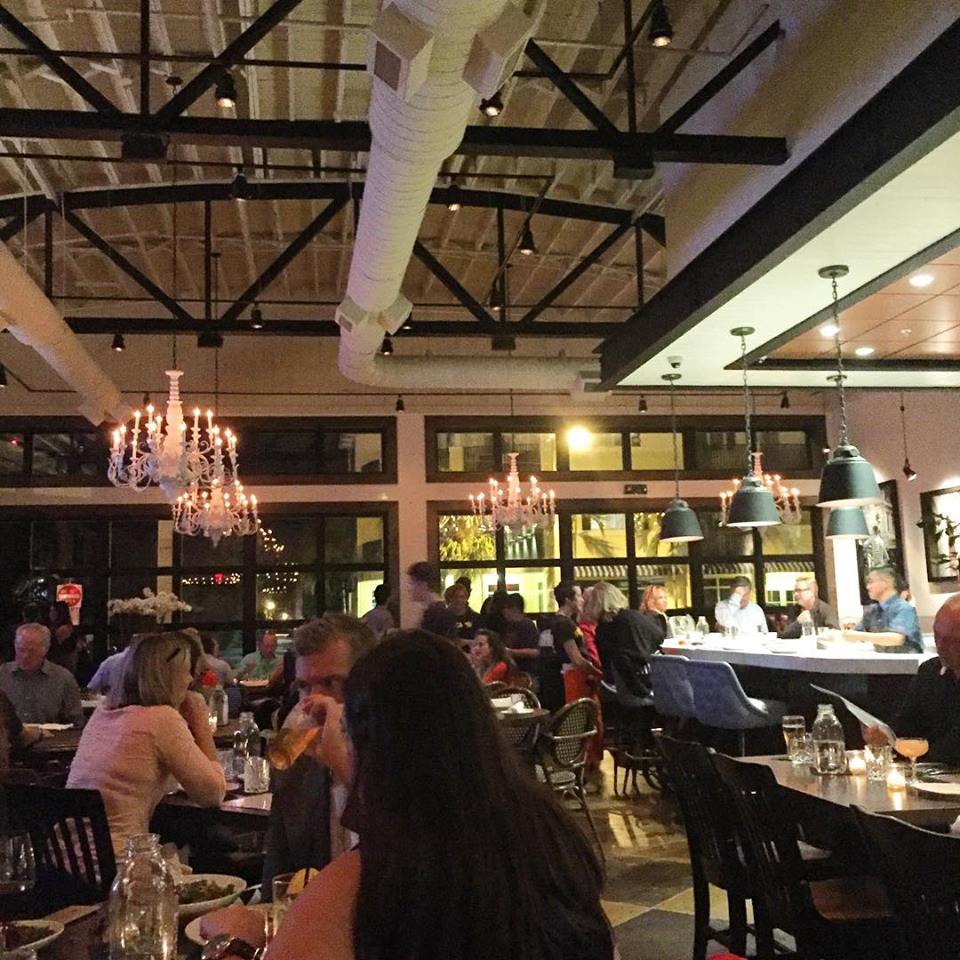 We visited Grato last night for the first time and it was everything I've heard and wanted it to be!
Oddly enough, waking up this morning my mind went right to the finishing touches of Grato. Walking in, I loved everything about the décor. The space has an unfinished element with exposed ducts, painted brick and industrial fixtures and is paired beautifully with white chandeliers and rustic light fixtures and tables. The plates are eclectic and have character while the glassware felt nostalgic with glass milk bottles and angle cut rocks tumblers for water and carafes of wine. The kitchen was open to the dining area like Conley's buccan and gave diners a peak into the hustle and bustle behind the plates hitting their tables.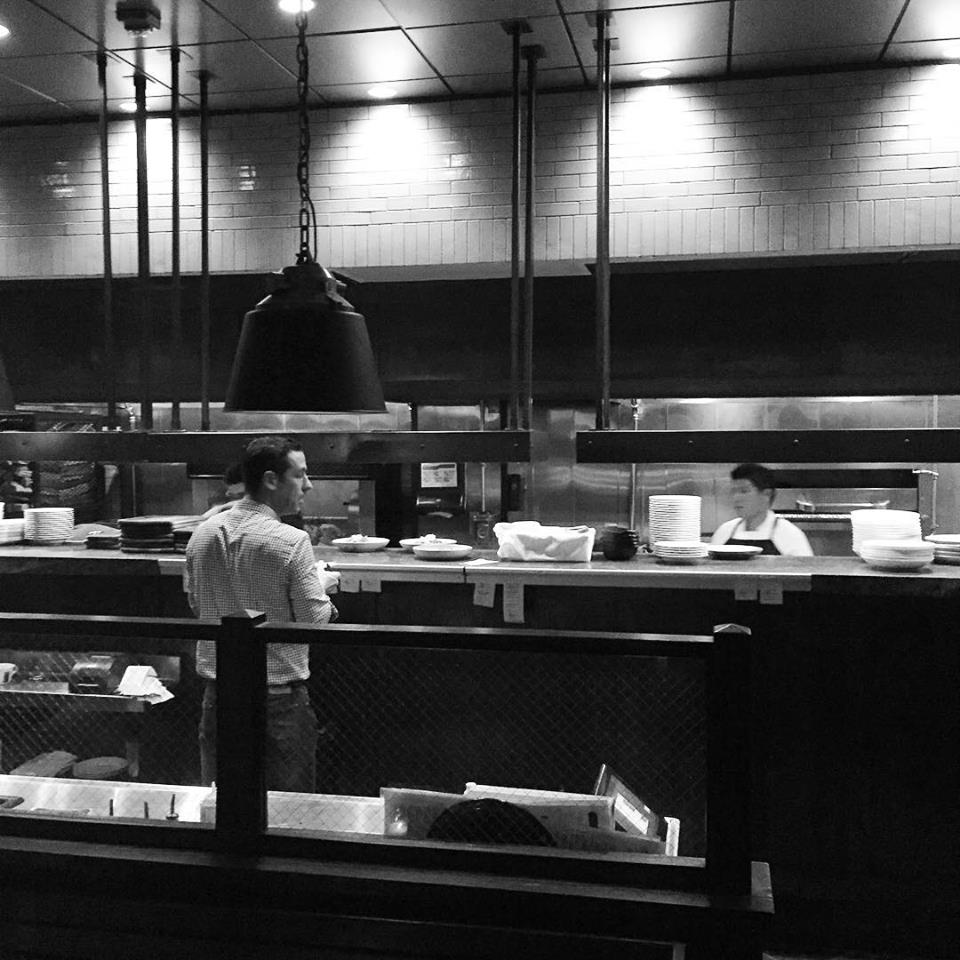 We started off by ordering appetizers for the table. We went with the Meatballs Cacciatore – three meatballs served in a small cast iron bowl, Crispy Fresh Mozzarella – a large patty forming an island surrounded by a spicy tomato sauce and pesto – and the Fried Calamari with cherry pepper butter. They were all delicious and perfect portions to share for a table of four (minus the 3 meatball count).
After seeing it seemingly countless times on social media, I had to try the Bucatini Carbonara with handmade pasta, bacon, ham, peas and an egg yolk to break and let melt into the plate. I proudly tossed my silverware into my empty bowl satisfied, and then quickly embarrassed, as everyone looked in shock and awe reviewing their half eaten meals. It was delicious and one I will definitely order again – after I try the Sunday Gravy Paccheri!
The guys at the table went with the "Porchetta," a roasted pork belly and shoulder served over polenta with a mustard sauce and a side of sautéed mustard greens. I stole a bite and the pork was tender and flavorful while the polenta was perfectly creamy. Another winner.
We also had a Margherita Brick Oven Pizza at the table with tomato, fresh mozzarella and basil. The aroma hit me first and then the sight of it gave me a pang of jealousy. This will be a future order as well.
The wine list was well-rounded without being overwhelming with selections by the glass, half carafe, carafe and bottle. I started off with the Inverno, a martini of vodka, spiced pear liquer, cranberry and lemon. Our server described is as "Christmas in a glass" and I would say that was spot on. It felt warm and cozy and went down almost too easily. We rounded out the meal splitting carafes of Au Bon Climat Pinot Noir and Simi Cabernet Sauvignon.
Leaving Grato was easier said than done with the bar three rows deep and not an empty seat in the house. But thankfully the detour led me in front of the kitchen where I was able to give Chef Conley a handshake and tell him how fantastic our evening had been.
"Grato" means grateful in Italian, and that is exactly how I feel about this new Flamingo Park gem. I recommend making a reservation asap and seeing what all the buzz is about!
Meals at the Table
Fried Calamari | Crispy Fresh Mozzarella | Meatballs | Bucatini Carbonara | Margherita Pizza
My photos do Grato zero justice as it was dark, so I've borrowed a couple from the oh-so-talented LibbyVision to be fair. Thanks, Libby!
Grato
1901 S Dixie Hwy, West Palm Beach, FL 33401
561.404.1334
gratowpb.com
The following two tabs change content below.
Cristyle is a South Florida native, born in Miami and raised in Palm Beach. Her love of food came through her travels and seeing how cuisines differ and relate so much. She attended the University of Florida, had a short stint in Charlotte, NC and is now back home - ready to eat her way through Palm Beach County and share her findings with locals and visitors alike. From brunch to happy hour to foodie events, she's got you covered!