EAT PALM BEACH | DEGUSTABOX
Experience Degustabox at 50% off! Use Code: D444I and pay just $9.99!
(Regular Price: $19.99 | Box Value: Approx. $30)
Degustabox is a subscription service offering a surprise package of 10-15 consumer goods each month.
The August Box included:
Post Cereal
Popcorn Indiana
Colombina Sauce
Colombina Breakfast Biscuits
PR Bar
Sehale Snacks
Country Archer Jerky
High Brew Coffee
Wise Snacks
The Good Crisp Chips
Prince of Peace Ginger Chews
Ready Nutrition Protein Water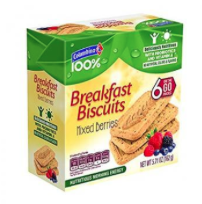 I always love opening a Degustabox and seeing a slew of snacks! A stand out for me in this box was the Colombina Breakfast Biscuits. I had the Mixed Berry flavor and they were light, crisp and a perfect treat with my morning coffee. My daughter also really liked them.
There was also Post Frosted Chocolate Strawberry Shredded Wheat cereal for breakfast and High Brew coffee cold brew. I'm pretty particular about my coffee so I haven't tried it yet, but maybe I will in a pinch.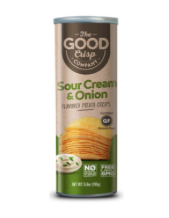 I was digging the snack situation. The Good Crisps were really good with a nice flavor and good crunch. The Shale Snacks was a glazed maple pecan mix which was a nice sweet option. I love a popcorn snack so I was all about the Popcorn Indiana and the Wise Bravos Stadium Nacho chips legit tasted like nachos at a baseball game.
I use Ginger Chews quite a bit so I'm excited to try the Prince of Peace ginger lemon chews. I handed off the Colombina Amazon Pepper Sweet Chili sauce to someone I knew would love it so I can't comment on that one. And the Country Archer Jerky made its way to my husband's office… as usual.
I did like the PR Bar chocolate peanut butter protein bar and am curious about this Ready Nutrition protein water. I love grapefruit so this could be a popular one in my house.
If you're looking for a way to try out some new products and get a fun surprise box every month, I'd give Degustabox a try and see what you think.
For more information or to order, visit Degustabox.
Experience Degustabox at 50% off! 
Use Code: D444I and pay just $9.99!
(Regular Price: $19.99 | Box Value: Approx. $30)
@DegustaboxUSA | #DegustaboxUSA
The following two tabs change content below.
Cristyle is a South Florida native, born in Miami and raised in Palm Beach. Her love of food came through her travels and seeing how cuisines differ and relate so much. She attended the University of Florida, had a short stint in Charlotte, NC and is now back home - ready to eat her way through Palm Beach County and share her findings with locals and visitors alike. From brunch to happy hour to foodie events, she's got you covered!