EAT PALM BEACH | DEGUSTABOX
Experience Degustabox at 50% off! Use Code: D444I and pay just $9.99!
(Regular Price: $19.99 | Box Value: Approx. $30)
Degustabox is a subscription service offering a surprise package of 10-15 consumer goods each month.
The December Box included:
Pillsbury Purely Simple Cake Mix
Kala Beans
Honey Acres Honey Straws
Smuckers Fruit Spread
Urbane Grain 3 Minute Meals
Chips Ahoy Thins
Ricola Lozenges
Good Thins Sweet Oat & Flax
Loacker Gran Patisserie
Wise Popcorn
I feel like maybe I have started a bad trend by eating one of the snacks while I write my review… oh well. As soon as I opened this month's box I saw the Wise White Cheddar Popcorn and knew it was going to be a good one!
Honestly, I think this was my favorite box so far – it's like they knew it's my birthday…
The Good Thins Sweet Oat & Flax take the award for most surprising win. They have such the right amount of sweetness to them and are a great by the handful snack. My daughter also loved them so I'm sold!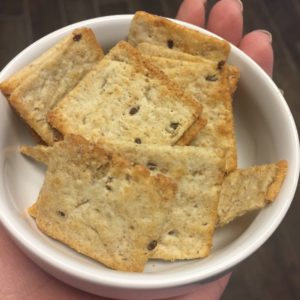 On the topic of thin, the Chips Ahoy Thins are AMAZING. I had the Cinnamon Sugar flavor and they are addictive. I will absolutely be keeping an eye out for these at the grocery store. They also go great with a cup of coffee.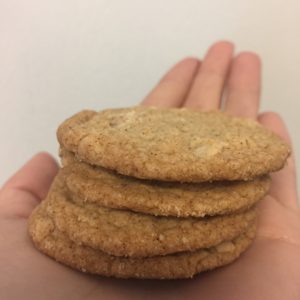 Fun fact, first right of refusal for anything coconut flavored in my family goes to my mom so my Loacker Gran Patisserie were as good as gone. She took them to a holiday party and apparently they were quite the hit.
My household has been sick for borderline forever so the Ricola Lozenges were sadly quite needed. I like that they add ginseng and vitamins C, B6 and B12. Same for the Honey Acre honey straws. Those are great to add to your tea, although if we're being totally honest I ate the Chocolate Mint flavor one right out of the straw.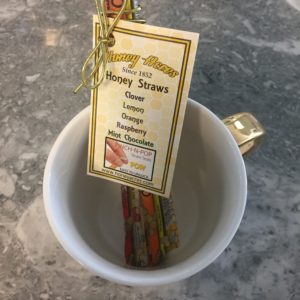 My Smuckers Fruit Spread flavor was Strawberry Jalepeno and I'm a big baby so I have yet to try it. I love strawberry but the jalepeno is making me nervous. So stay tuned on that one. I also haven't gotten to the Urbane Grain 3-Minute Meals in Beef Burgundy but I'm super hopeful that those are yummy because I love the concept.
The Kala Simply Peppered bean snack were intriguing but not my favorite. Though they did grow on me as I made my way through the bag.
I love Pillsbury and was thrilled to see a Purely Simple box because I'm always a fun of removing as many preservatives, colors and artificial anythings as possible. Let them eat cake!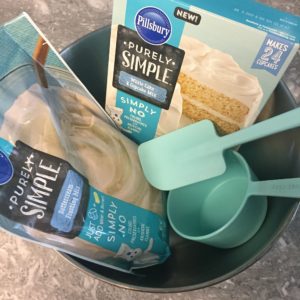 If you're looking for a way to try out some new products and get a fun surprise box every month, I'd give Degustabox a try and see what you think!
For more information or to order, visit Degustabox.
Experience Degustabox at 50% off! 
Use Code: D444I and pay just $9.99!
(Regular Price: $19.99 | Box Value: Approx. $30)
@DegustaboxUSA | #DegustaboxUSA
The following two tabs change content below.
Cristyle is a South Florida native, born in Miami and raised in Palm Beach. Her love of food came through her travels and seeing how cuisines differ and relate so much. She attended the University of Florida, had a short stint in Charlotte, NC and is now back home - ready to eat her way through Palm Beach County and share her findings with locals and visitors alike. From brunch to happy hour to foodie events, she's got you covered!