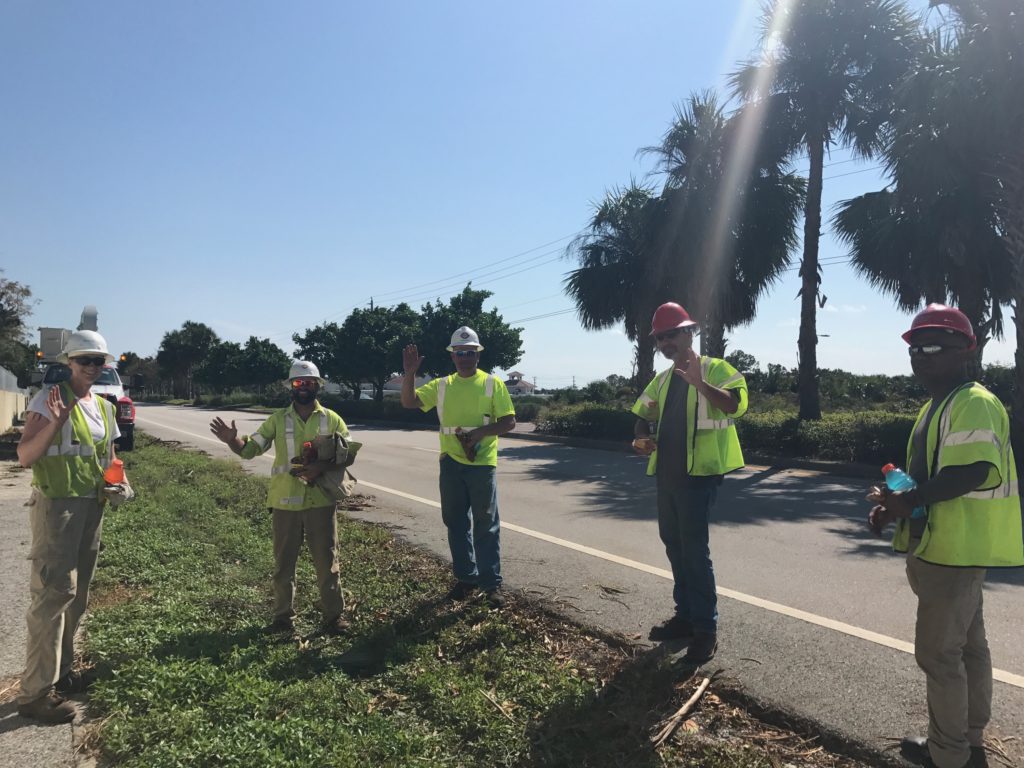 WOW. WOW. WOW. What a day.
Last night I had the random idea to ride around town handing out goodies as a "thank you" to the men and women helping get our area back up and running. A couple texts and a few Instagram messages later and I had a handful of local businesses ready to donate and a contact at FP&L to locate trucks. I couldn't really imagine how the day would play out and it honestly became one that I'll never forget.
Before I go any further… THANK YOU!!!!… to:
Without their amazing support and donations this awesome day couldn't have happened. I hope everyone gets out and supports local, especially those who give back when called upon.
Now, back to my story..
The day started off with SaraJane Gates joining the effort. We hopped in my Jeep Grand Cherokee with a handful of Gatorades, water bottles, half a cooler of ice and hit the road with my 2 year old in tow. Off to a great start!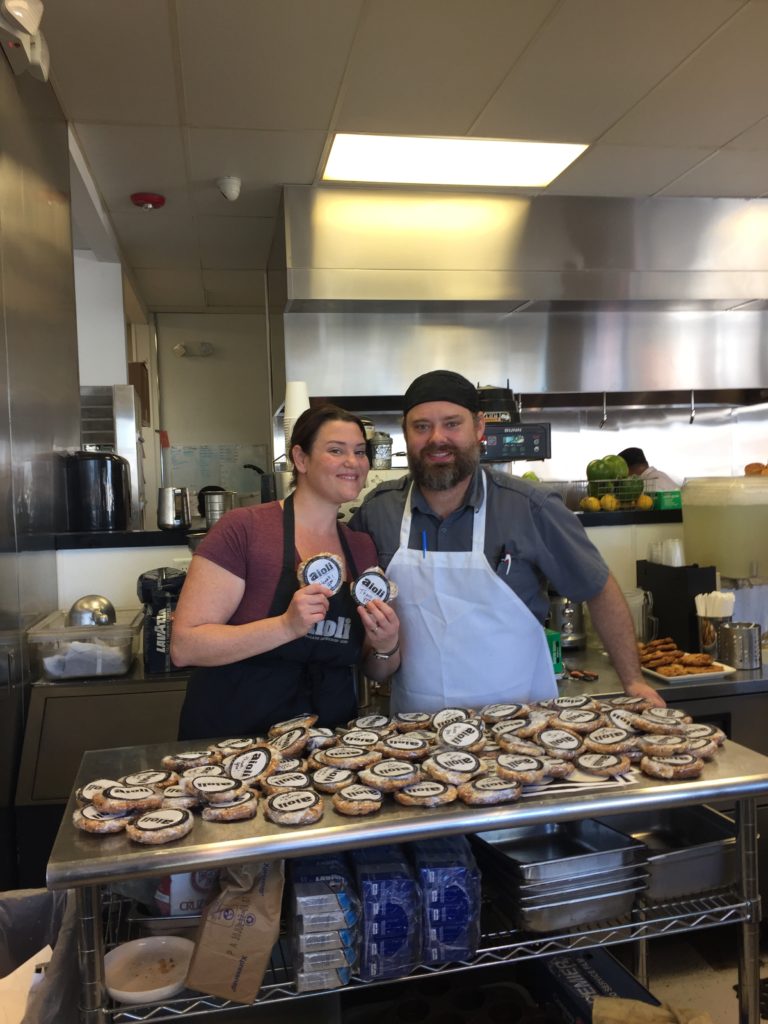 A quick shot down to Aoili WPB and we were fueled with cold brew coffee, chocolate brioche and armed with over 50 chocolate chip and bacon cookies to distribute. Chef Michael Hackman and his wife, Melanie, were amazing! This stop alone was enough to let us hit a few linemen trucks on the way home.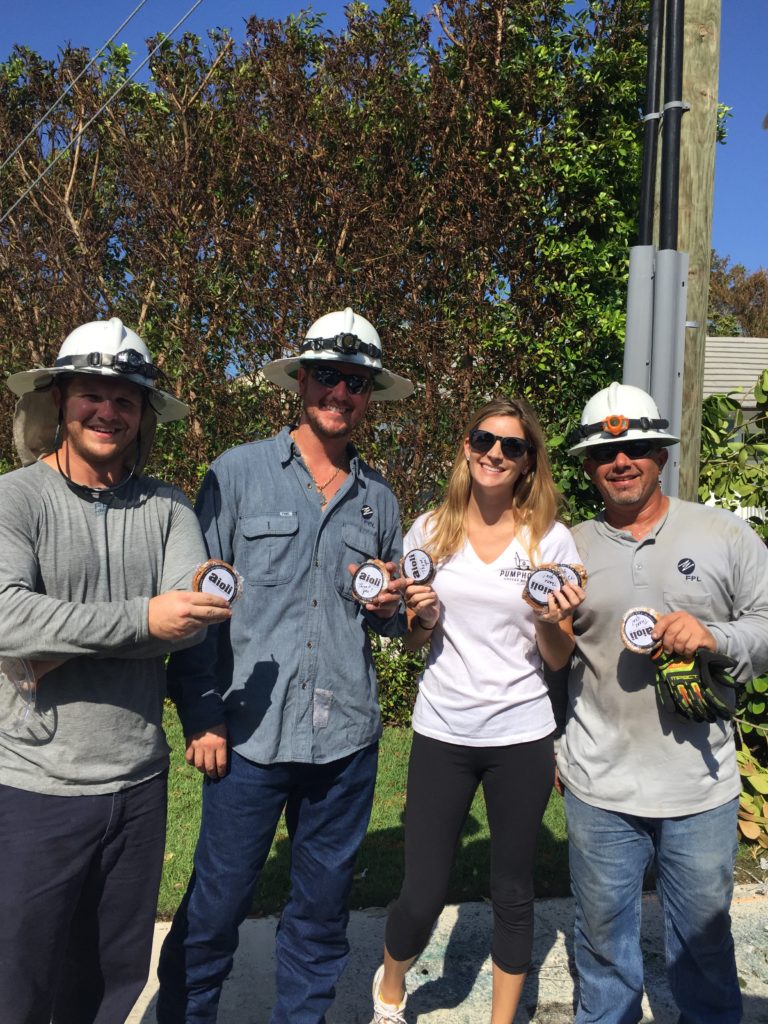 We popped onto Palm Beach Island and were immediately met with super nice guys working and the Palm Beach Police Department locking down the island. All were pleased to enjoy bacon chocolatey goodness and we realized very quickly that a few Gatorades were not going to cut it!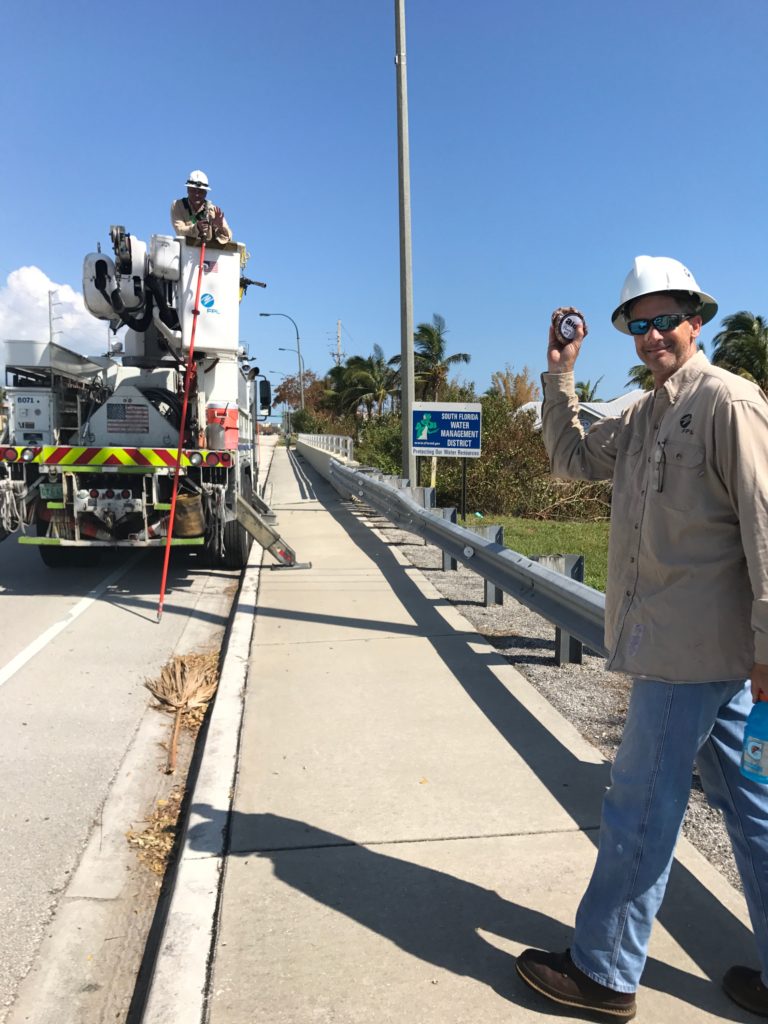 We skipped back over to WPB and met a couple squads heading up through Northwood and Lake Park on the way to our next stop. Trucks sprinkled the roads throughout the day and I'm pretty sure we scared half the guys coming in hot with emergency flashers and a popped trunk!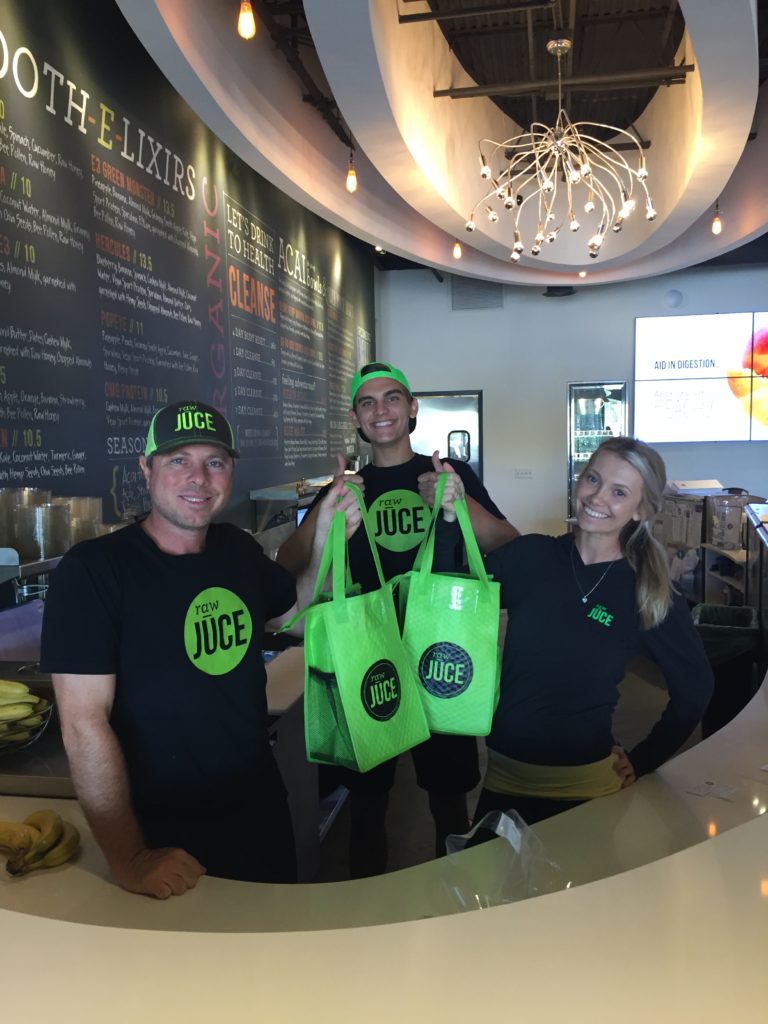 We arrived at Raw Juce to empty juice racks and a limited menu as they triumphed, keeping the doors open without power at their commissary. I have to say this is one of the most giving businesses in our area for community and charity events. I truly feel #Grateful, as their signature chalk wall suggests we all take a moment to be, to have them as a part of our foodie community. Even with limited inventory Jim and his team provided two coolers worth of organic acai bowls and smoothies. So very cool.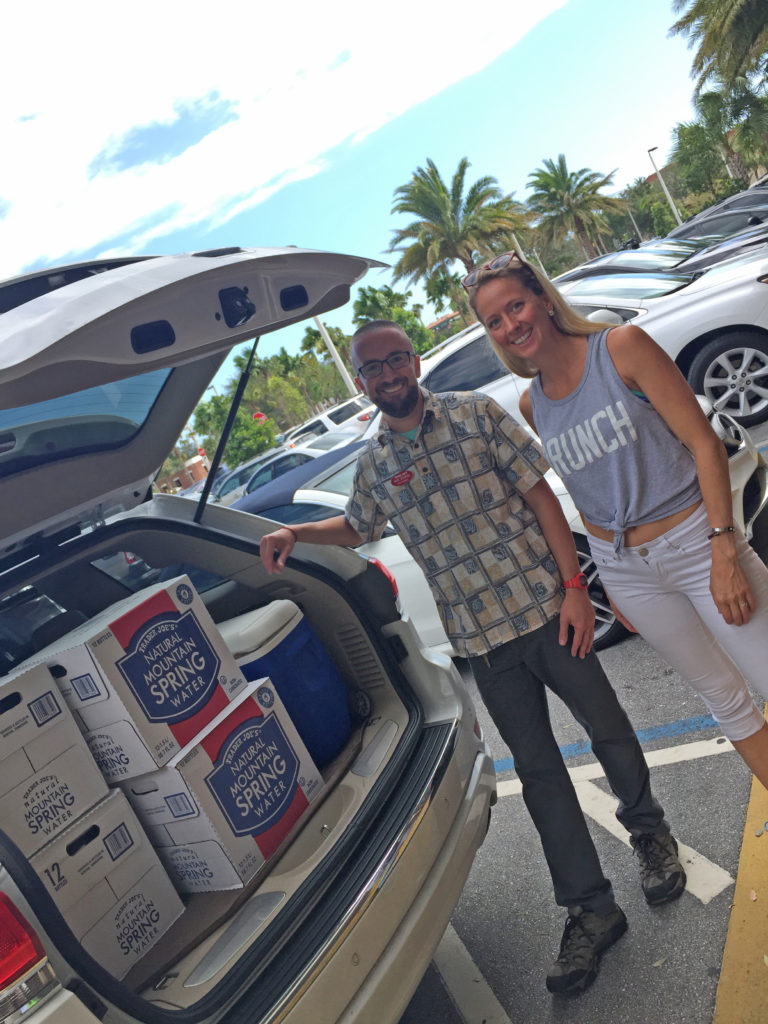 While we waited at Raw Juce, SaraJane popped into Trader Joe's #772 next door to see if they'd be interested in participating. Within minutes she was running back for the car keys as they wheeled out cases of bottled water, granola bars and snacks. Such an amazing and immediate response. We managed to track down a few crews along Northlake and things were officially taking off.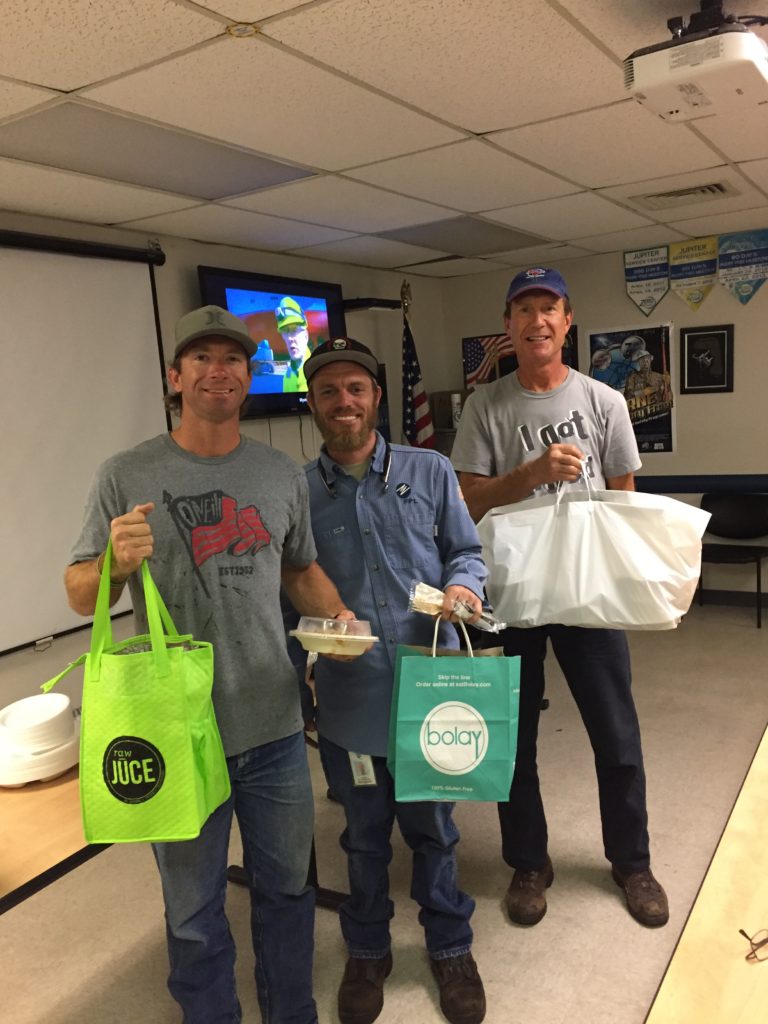 Next up was Bolay, who came in strong providing 25 lunch "bol"s for delivery to the FP&L Jupiter Station featuring basmati rice, vegetables and chicken. When we walked into the assembly room the guys went from "who are you?" to "do you mind if I grab a bag?" in just under 5 seconds. It was refreshing to provide a wholesome, hot lunch to guys who have been hard at work for so many days with little rest.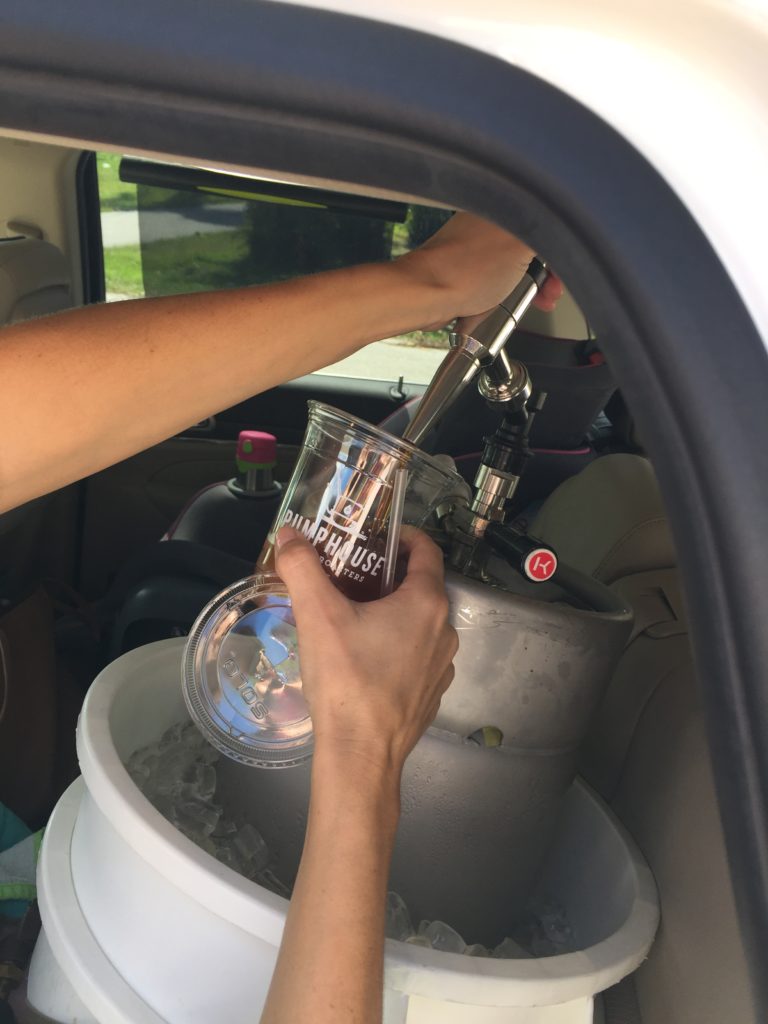 Alex and Christian of Pumphouse Coffee Roasters then outfitted the backseat of the Jeep with a keg of cold brew coffee, complete with simple syrup, raw sugar, organic whole and coconut milk and glassware (never compromising on quality as usual). I may have to keep that setup going for my own personal use moving forward.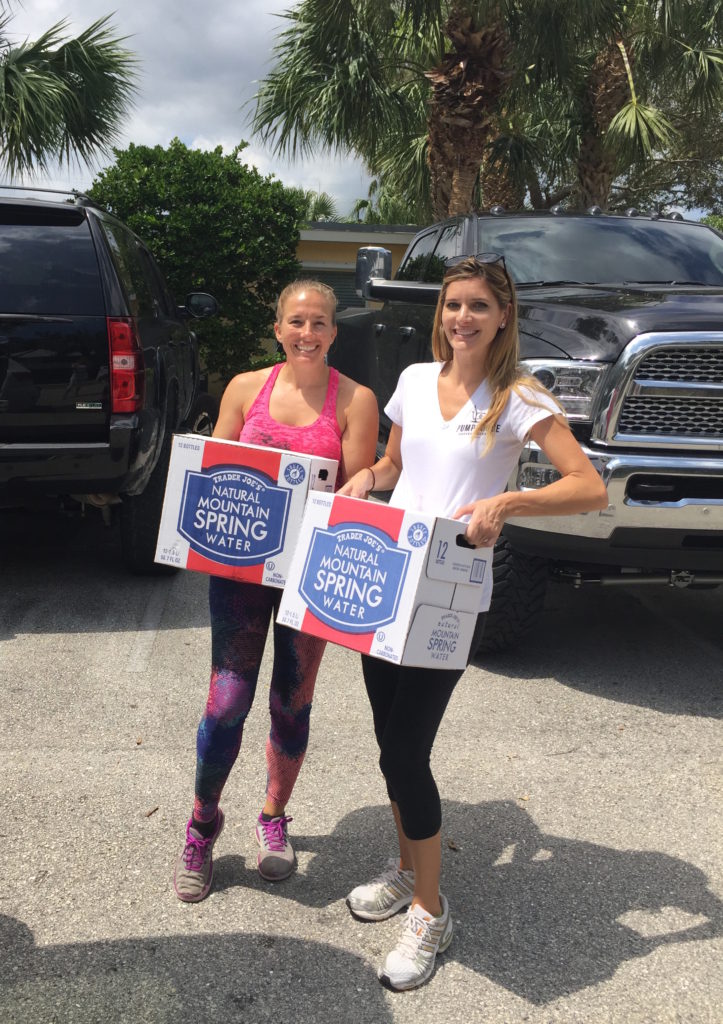 A brief pitstop along the way, we dropped by Jupiter Plumbing who was accepting donations for a trip down to The Keys this weekend for relief efforts. Billie was so sweet as we loaded bottled water, pillows, blankets and clothing into the donation truck.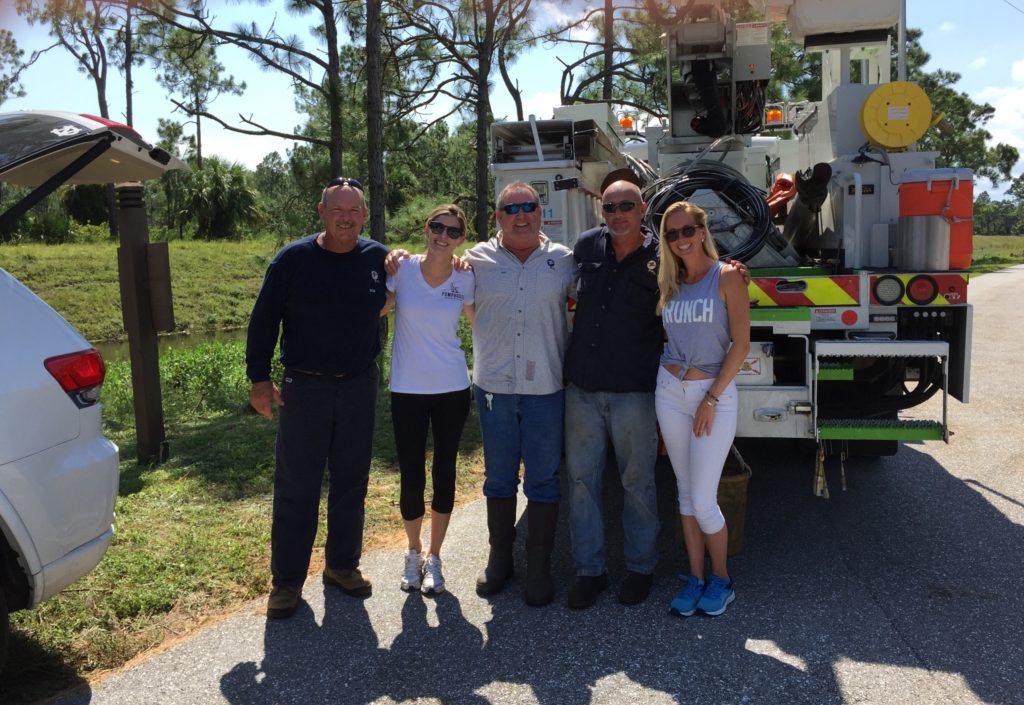 Heading into Jupiter Farms, we met up with a great crew out of South Florida. I was heartbroken to hear that one of their daughters lives in Key West and The Keys are devastated. I really hope our community shows up #FloridaStrong and helps recover and rebuild. Every little bit helps, so if you have roof repair materials, water, food, blankets, supplies or clothing to spare please make sure to donate.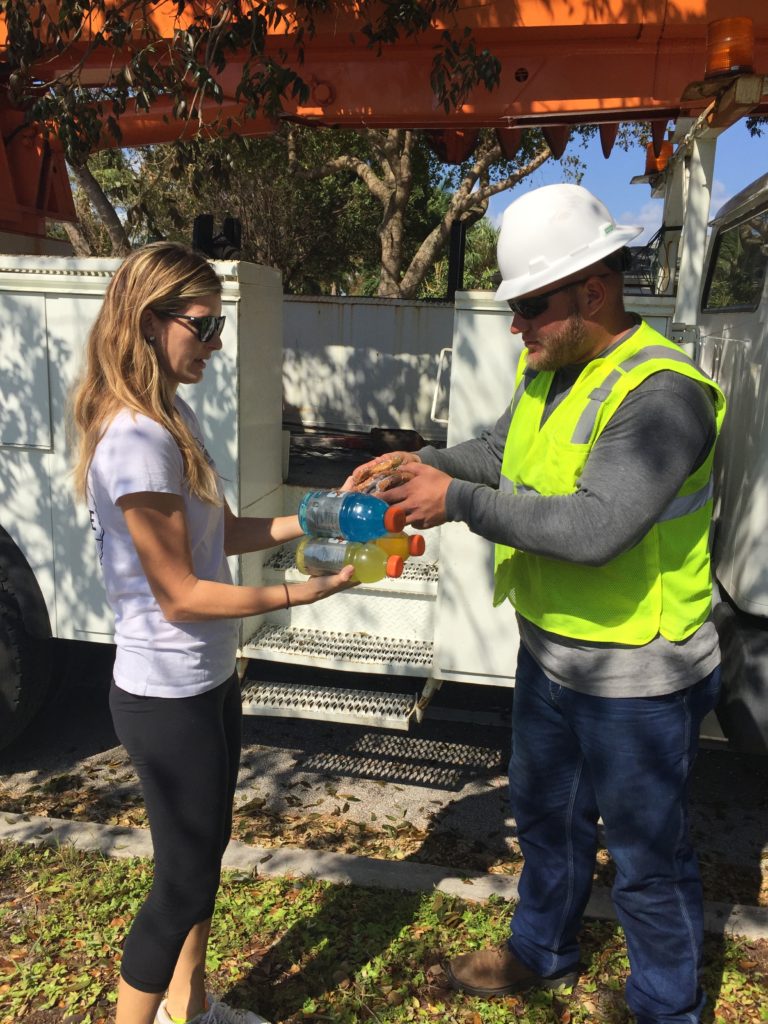 By the end of the day we felt like storm chasers, zig zagging across Northern Palm Beach County from West Palm Beach to Jupiter, from US1 to west of the Turnpike. All in all we hit about 20 trucks, met linemen from South Florida to Wisconsin to California, and handed out an array of meals, snacks and beverages. We talked with interesting people, were greeted with smiling faces and hopefully brought a little light to these linemen's day as they light up our cities.
Thank you Florida Power & Light and all of the linemen who have traveled from all over the country to bring us back to full power. I'm thankful for my A/C this steamy September night and am grateful I have internet to share this story!
Thank you to Aoili, Bolay, Raw Juce, Pumphouse and Trader Joe's!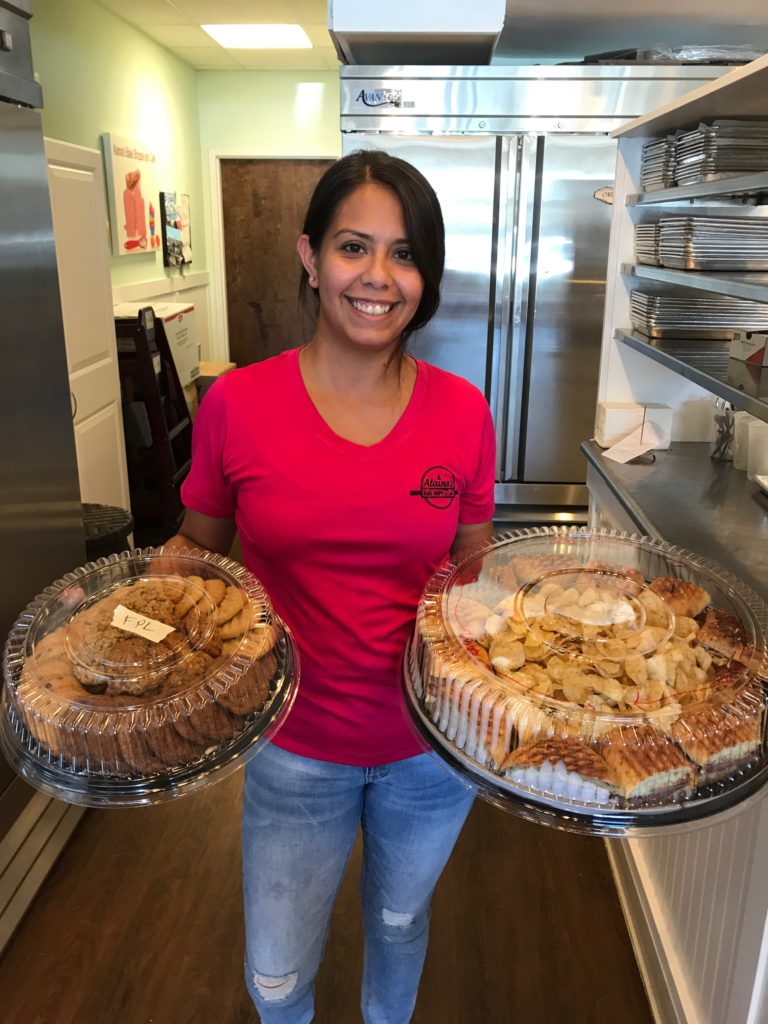 UPDATE! Alaina's Bake Shoppe and Cafe joined the cause Friday providing paninis, chips and cookies for lunch. Loving the amazing reaction and support from our community. And if you've had Alaina's baked goods, you know it made their day!
–
If you're sitting around wishing you could help with the hurricane relief efforts, just start making a couple calls or shooting out a couple messages. It doesn't take much to start something and make an impact.
The following two tabs change content below.
Cristyle is a South Florida native, born in Miami and raised in Palm Beach. Her love of food came through her travels and seeing how cuisines differ and relate so much. She attended the University of Florida, had a short stint in Charlotte, NC and is now back home - ready to eat her way through Palm Beach County and share her findings with locals and visitors alike. From brunch to happy hour to foodie events, she's got you covered!