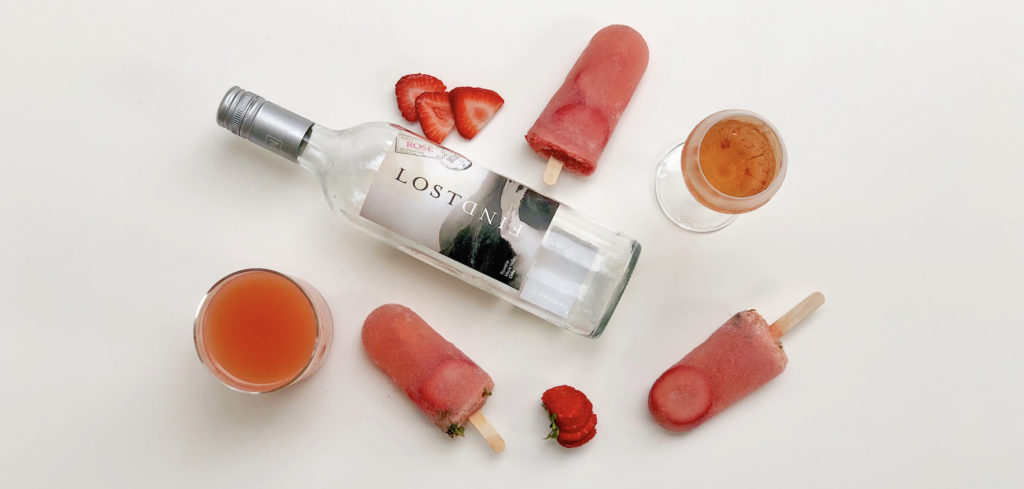 EAT PALM BEACH | FROSE POPS RECIPE
Frose Pops
featuring Wandering Wines and Natalie's
Ingredients
1.5 Cups Lost|Find Rose
1 Cup Natalie's Grapefruit Juice
2 Cups Fresh Strawberries (divided 1cup/1cup)
Basil (optional)
Items
Blender
Popsicle Molds
Makes 6 pops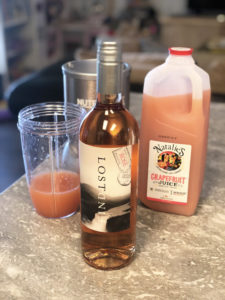 Slice 1 cup of strawberries. Set aside.
Chiffonade (finely cut) basil to taste. Set aside.
Using a blender, blend rose, grapefruit juice and 1 cup of strawberries. Blend until fruit is blended and the mixture is a little foamy.
Pour the mixture into pop molds – DO NOT fill all the way. Otherwise it'll overflow when you add the fruit.
Add approx. 2 strawberry slices to each pop. You may need to help push one down towards the bottom and I recommend placing one one ach side for a pretty look. Same goes for basil.
Top off your molds with mixture. If you are using tops, place in the freezer overnight. If you aren't, let them freeze for a couple hours then add pop sticks when the mixture has set a little.
To remove the pops, I recommend running warm water on the outside for a few seconds to loosen them so you don't pull out the stick if they're stuck to the sides.
Voila! Frose Pops!
Check out Wandering Wines at WanderingWines.com!
The following two tabs change content below.
Cristyle is a South Florida native, born in Miami and raised in Palm Beach. Her love of food came through her travels and seeing how cuisines differ and relate so much. She attended the University of Florida, had a short stint in Charlotte, NC and is now back home - ready to eat her way through Palm Beach County and share her findings with locals and visitors alike. From brunch to happy hour to foodie events, she's got you covered!