EAT PALM BEACH | FLAVOR
Flavor Palm Beach returns to Palm Beach County September 1-30, 2018!
What is Flavor Palm Beach?
Flavor Palm Beach is a month long dining event established in 2007 to introduce diners to the vast array of restaurants throughout Palm Beach County. Local gastronomes as well as visitors to the Palm Beaches will have the opportunity to enjoy a selection of specially priced three course meals from some of the area's best restaurants during this dining event. Whatever your appetite, from Boca to Jupiter and everywhere in between, the Palm Beaches are poised and ready to excite, tantalize and satisfy your every craving. Our area's great chefs live up to the area's reputation as an international playground for the rich and famous. They are always coming up with creative and inventive dishes that are unlike anything else found on the planet.
When is Flavor Palm Beach?
The entire month of September.
What are restaurants offering during Flavor Palm Beach?
Participating restaurants will present a selection of specially priced three-course meals for lunch and dinner. Diners will be able to choose from three choices for each course. Prices are per person and exclude beverages, tax and gratuity.
Lunch $20 | Dinner $30.00 to $45.00 per person
What restaurants are involved with Flavor Palm Beach?
A wide variety of restaurants throughout Palm Beach County are participating in Flavor Palm Beach. A complete list of participating restaurants is available HERE.
How do I experience a restaurant during Flavor Palm Beach?
Reservations can be booked on FlavorPB.com or by contacting the restaurant directly. Due to the popularity of this event, advance reservations are strongly recommended, but walk-ins are appreciated.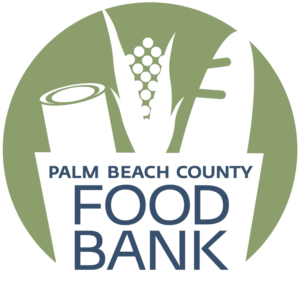 Every reservation made through the Flavor Palm Beach website proudly benefits our local food bank. Learn more at PBCfoodbank.org.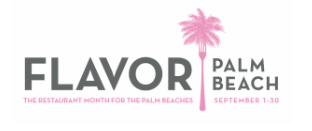 The following two tabs change content below.
Cristyle is a South Florida native, born in Miami and raised in Palm Beach. Her love of food came through her travels and seeing how cuisines differ and relate so much. She attended the University of Florida, had a short stint in Charlotte, NC and is now back home - ready to eat her way through Palm Beach County and share her findings with locals and visitors alike. From brunch to happy hour to foodie events, she's got you covered!