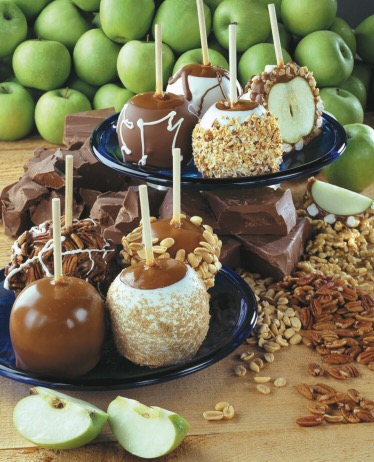 Teacher Appreciation Day
In celebration of Teacher Appreciation Day on Tuesday, May 3rd, Hoffman's Chocolates is offering a special BOGO promotion all week long– Buy one box of your choice of 5.5 oz. Mint Meltaways or 4 oz. box of Milk or Dark Chocolate Marshmallows, get your choice of one 5.5 oz. box of Mint Meltaways or 4 oz. box of Milk or Dark Chocolate Marshmallows free ($9.95 value).
This special BOGO offer will be available for in-store purchases only at all eight of Hoffman's Chocolates Palm Beach and Broward County locations from Tuesday, April 26th to Friday, May 6th or while supplies last. This offer is only valid for the Hoffman's 5.5 oz. pre-packaged box of Mint Meltaways and 4 oz. boxes of Milk or Dark Chocolate Marshmallows. Free gift wrapping will also be available at participating locations.
In addition, Hoffman's Chocolates recently introduced its decadent new line of Gourmet Caramel Apples to its vast selection of chocolates and confections. The Gourmet Caramel Apples are available, for a favorite teacher, in the chocolatier's eight retail locations in Palm Beach and Broward Counties. Prices range from $6.25 – $9.75 each.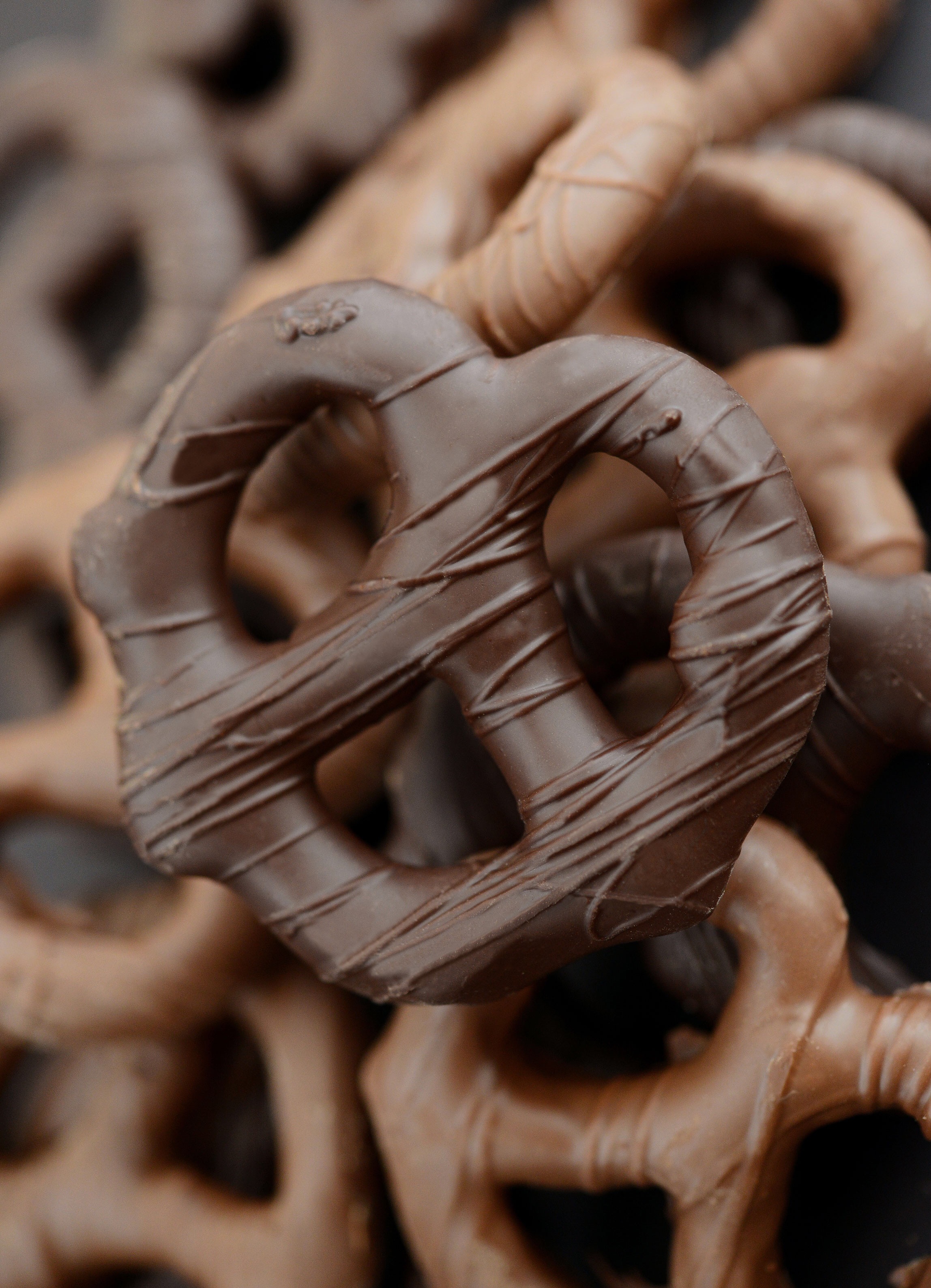 Cinco de Mayo
Hoffman's Chocolates is Celebrating Cinco de Mayo this year with a special 5 for $5 promotion. On May 5th, store patrons will be able to purchase any 5 Double Dipped Chocolate Covered Pretzels for only $5.00. The promotion, featuring Hoffman's gourmet milk, white or dark chocolate covered pretzels, will be available at all eight Hoffman's Chocolates store locations on May 5th only.
In celebration of Mother's Day, Hoffman's Chocolates is offering a variety of gourmet confections – the perfect gifts to show any mother, grandmother or mother-to-be how much they are appreciated.
Treat the woman you are celebrating with Mother's Day specials like the Hoffman's Chocolates High Heel Shoe ($29.95), Flavors include 10 oz. milk chocolate with nuts, 10 oz. dark chocolate with white chocolate drizzle and 10 oz. white chocolate with a milk chocolate flower, or the Sweet Purse Basket (small $26.95, large $45.95), assortment includes classic, milk and dark chocolates, pretzel bites, coconut cashew crunch and the Butterfly Box (small $9.95, large $12.95), containing Hoffman's ultimate truffles.
For more information about Hoffman's Chocolates or for a list of store locations, please visit www.hoffmans.com.
About Hoffman's Chocolates
Headquartered in Greenacres, Florida, Hoffman's Chocolates, a subsidiary of BBX Sweet Holdings, is a manufacturer of gourmet chocolates, with several retail locations throughout South Florida. The tradition of legendary chocolates began 40 years ago in a small chocolate shop in Lake Worth with a commitment to use the finest and freshest ingredients from around the world. The Hoffman's Chocolates Factory in Greenacres is a popular tourist destination where guests from all over the world are greeted by the aroma of slow-simmering chocolate and caramel and watch the art of candy making first hand at its observation windows. The company is notable for its elaborate December holiday displays, including the Hoffman's Winter Wonderland, and products such as gift baskets and chocolate covered pretzels. Other extraordinary creations include the "Snoodle" and "Pecan Caramel Jitterbugs."
Hoffman's Chocolates product lines includes over 70 varieties of confections (all hand made using time honored traditions of candy making). Hoffman's Chocolates are available via its retail store locations, thru online distribution channels and by direct shipping throughout the U.S. It has been a favorite local brand for residents throughout Florida. For more information, please visit www.Hoffmans.com. BBX Sweet Holdings is a 100% owned subsidiary of BBX Capital (NYSE:BBX).
The following two tabs change content below.
Cristyle is a South Florida native, born in Miami and raised in Palm Beach. Her love of food came through her travels and seeing how cuisines differ and relate so much. She attended the University of Florida, had a short stint in Charlotte, NC and is now back home - ready to eat her way through Palm Beach County and share her findings with locals and visitors alike. From brunch to happy hour to foodie events, she's got you covered!