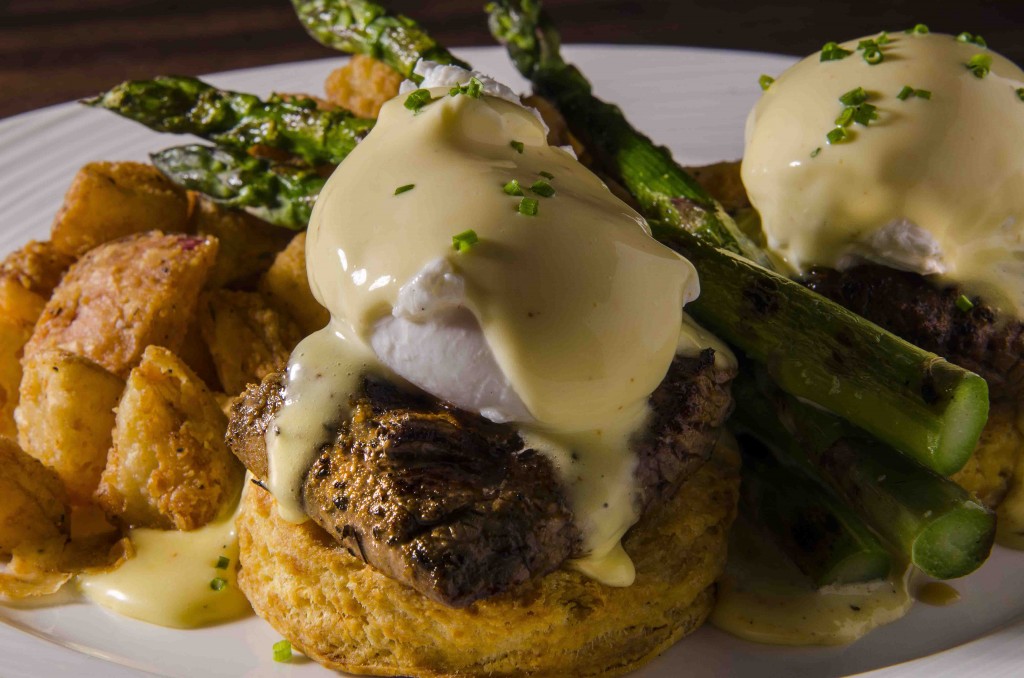 Grille 401
Grille 401, located at 401 E. Las Olas Blvd., in Ft. Lauderdale, will be hosting a special Mother's Day Brunch on Sunday, May 8th from 11:30 a.m. to 3 p.m. The brunch menu will feature classics such as Crab Cake Benedict, Steak Benedict, Granola Encrusted Thick-Cut French Toast and Steak and Eggs, paired with Bottomless Mimosas.
In addition to the Bottomless Mimosas offering, guests can pair their brunch with any of Grille 401's specialty craft cocktails or ice-cold beers.
For reservations, call 954.767.0222 or visit www.grille401.com.
Grille 401's passion lies in sourcing a premier selection of fresh ingredients and providing dishes with distinctive flavors and stylish presentation including freshly grilled seafood, steak, handmade pastas, fresh salads and delicious homemade desserts. As one of OpenTable's Top 100 Hot Spot Restaurants in America, Grille 401 offers a quality wine list, culinary cocktails and craft beer selection that are sure to satisfy even the most discerning connoisseur. Imaginative, flavorful entrées include Cedar Plank Salmon, New Orleans' Pasta and Hawaiian Skirt Steak, to name a few. Mouth-watering starters including Crispy Crab Fritters, Tuna Tartare and American Kobe Cheeseburger Sliders can be easily shared or enjoyed alone. The extensive lunch menu features a luscious assortment of fresh sushi, salads, sandwiches and entrees.
Located at 401 East Las Olas Boulevard in Downtown Fort Lauderdale, Grille 401 is open Monday through Friday for lunch from 11:30 a.m. to 4 p.m. Dinner is served Monday through Thursday until 10 p.m., Friday and Saturday from 5 p.m. to 11 p.m. and Sunday from 5 p.m. to 9 p.m. while the bar is open until 10 p.m. Happy Hour is available Monday through Friday from 4 p.m. to 7 p.m. featuring half priced cocktails and a delicious Bar Bites menu. Please connect with Grille 401 on Facebook, Twitter and Instagram.
For reservations and more information, please call 954-767-0222 or visit www.grille401.com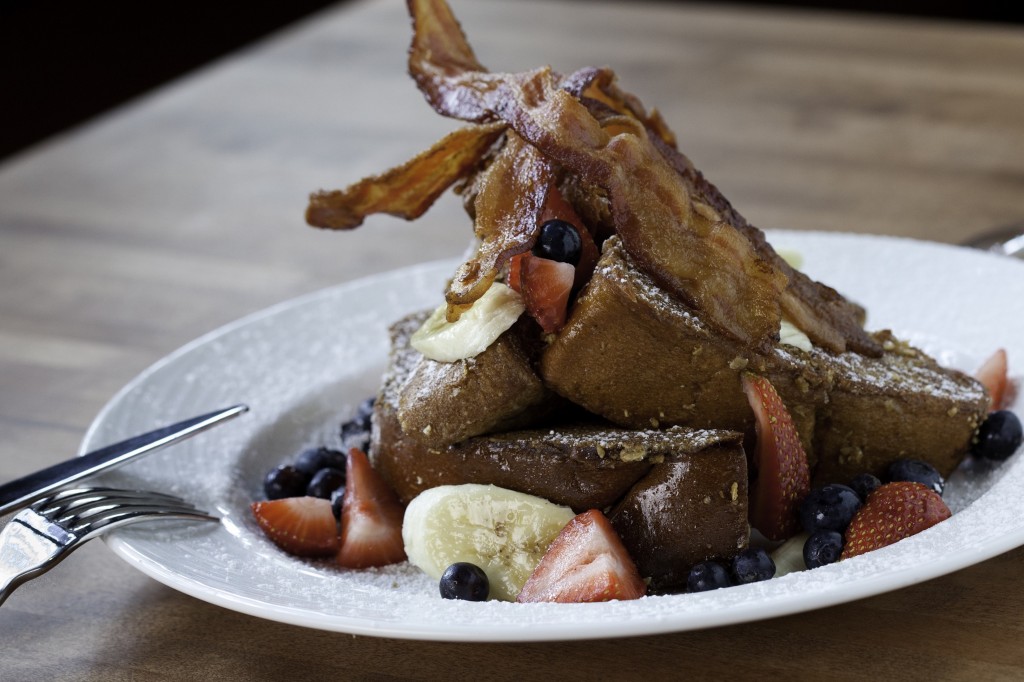 Piñon Grill
At Piñon Grill, guests can treat mom to a decadent brunch this Mother's Day! From 11:30 a.m. to 3 p.m., guests are invited to enjoy Mother's Day Brunch complete with special chef featured offerings and Bottomless Mimosas for $15.
Piñon Grill brunch items include the Skillet Scrambler, made with three whole eggs or egg whites with Applewood smoked bacon, spinach, onions, peppers, and white cheddar and served with our home-fried potatoes, the Crab Benedict and Steak Benedict, served with asparagus and home fried potatoes and the Piñon Thick Cut French Toast, thick brioche bread dipped in our French toast batter and rolled in granola, cooked on the griddle and sprinkled with strawberries, blueberries and bananas, topped with bacon and served with a side of syrup.
Additional Chef Features include Heart of NY Strip with a twice baked potato and grilled asparagus and Shrimp and Scallop Pasta with tequila lime cream sauce. The regular lunch menu is available as well.
To book your Mother's Day Reservation, please call 561.391.7770. Piñon Grill is located at 6000 Glades Road in the Town Center at Boca Raton.
With its intriguing New American menu and warmly sophisticated interiors, Piñon Grill, located at The Terrace at Town Center, is quintessential "New American" cuisine. The award winning restaurant offers an innovative menu of stylish culinary classics such as the New Orleans Pasta and the Hawaiian Skirt Steak.
The restaurant serves lunch and dinner daily with brunch served Sunday mornings from 11 a.m. to 3 p.m. Piñon Grill is located on 6000 Glades Road in Boca Raton. www.PinonGrill.com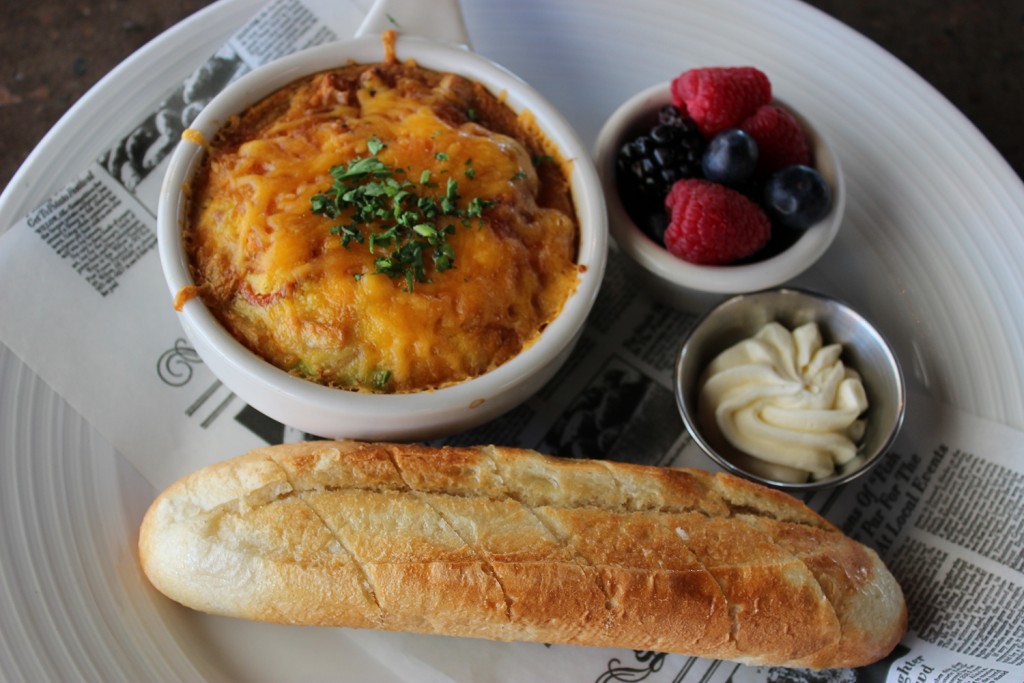 Brimstone Woodfire Grill
Brimstone Woodfire Grill will also celebrate mom with an exceptional Mother's Day Brunch!
Specialty brunch items include the Frittata Espanola made with eggs, red and green onions, roasted red peppers, tomato, bacon, ham and a cheese medley, baked together in a crock, Thick Cut French Toast served with fresh berries, bananas, Applewood smoked bacon and warm maple syrup, Brimstone's Best Pancakes served with fresh berries, bananas, Applewood smoked bacon and warm maple syrup and much more! Wash down any of these delicious items with Bottomless Mimosas, for $15.
Brimstone Woodfire Grill is located at 14575 SW 5th Street Pembroke Pines, Florida. To make a reservation call 954.430.2333 or visit www.brimstonewoodfiregrill.com.
Owned and operated by Brimstone WFG Holding Company, Brimstone Woodfire Grill offers premium steaks and the freshest seafood in an upscale, yet comfortable environment. Discover our contemporary American fare boasting exceptional quality and a mélange of flavors, including steaks cooked in a 1600-degree broiler, woodfire-grilled fresh seafood, gourmet flatbreads, sushi and salads. Brimstone's premise is simple; start with the best ingredients available within the market, prepare them fresh daily with uncompromising standards, and provide consistently great food that satisfies the most discriminating taste. It is our love of great food and understanding of excellence in service to our guests that creates the cornerstone of this concept.
Located in the popular open-air Shops at Pembroke Gardens 14575 SW 5th Street Pembroke Pines, Florida.
For more information, please visit www.brimstonewoodfiregrill.com or call 954-430-2333. Please follow us on Facebook, Twitter and Instagram.
The following two tabs change content below.
Cristyle is a South Florida native, born in Miami and raised in Palm Beach. Her love of food came through her travels and seeing how cuisines differ and relate so much. She attended the University of Florida, had a short stint in Charlotte, NC and is now back home - ready to eat her way through Palm Beach County and share her findings with locals and visitors alike. From brunch to happy hour to foodie events, she's got you covered!