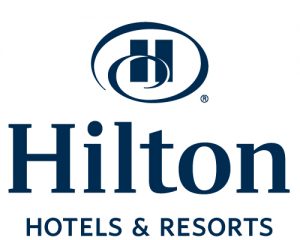 Related Companies and Hilton West Palm Beach Partner with CANVAS Outdoor Museum
New South Florida Lifestyle Hotel to Lead Art and Culture Scene
With Large-Scale Mural by Famed International Artist, Greg Astro, to be Created in Collaboration with South Florida Youth Organizations
Cocktail Event on November 12th Welcomes Community to Meet the Artists behind CANVAS
Related Companies and Hilton West Palm Beach have partnered with CANVAS Outdoor Museum, the nation's largest outdoor museum show. The CANVAS Outdoor Museum Show will transform vacant, city-owned lots along Flagler Drive into imaginative, interactive, art-filled parks. The 10-day experience, beginning on November 11th, will run throughout Downtown West Palm Beach, well known for its art and cultural scene. Hilton West Palm Beach, owned by Related Companies and known for its repertoire of eclectic, international artwork, is collaborating with the festival and famed international artist Greg Astro to celebrate the importance of art within the community and create a large-scale public on-site mural. The hotel will host a cocktail meet and greet on November 12th to welcome the public and community to meet the artists behind the show as well as CANVAS Kids Day on November 13th.
"Art is an integral part of all projects developed by Related Companies," said Gopal Rajegowda, senior vice president at Related Companies. "When we were conceptualizing Hilton West Palm Beach, awe-inspiring art and creativity was at the forefront of our vision. Our partnership with CANVAS only furthers our commitment and inspiration by having artist Greg Astro create a large-scale abstract mural on our walls."
Paris-based artist Greg Astro is known for abstract murals that combine curves, dynamic calligraphy and shapes and will create a special mural that will remain on the east side of Hilton West Palm Beach through 2017. His work has been seen throughout the world, including cities in France, Portugal and California. Astro will collaborate with South Florida youth organizations including Place of Hope, The Urban Youth League and Boys and Girls Club on CANVAS Kids Day, which will take place on November 13th at Hilton West Palm Beach, where youth participants will help create a visual masterpiece.
"Although built by Related and managed by Hilton, this hotel truly belongs to West Palm Beach. Upon opening the hotel, our team embarked on a thorough process to create an art program that spoke to the destination and the world," said John L. Parkinson, general manager of Hilton West Palm Beach. "By partnering with CANVAS, visitors of West Palm Beach will be exposed to various works of art from the moment they check in and when they walk throughout our citywide CANVAS."
From November 11-20, CANVAS will be centrally located along the busy Flagler Drive, directly across the Intracoastal Waterway from Palm Beach. The lush green space along the waterfront will be built into a world-class outdoor museum accessible to the public year-round with rotating exhibitions and its annual show in November.
"This mural will mark the most southern mural in West Palm Beach connected to CANVAS Outdoor Museum Show," said Nicole Henry, founder and curator of CANVAS. "Greg Astro's piece is a very important bookend which defines how people will move throughout the CANVAS Outdoor Museum. It will attract visitors from all over to interact and take pictures with this incredible, museum quality work of art!"
To kick off the festival, the Hilton West Palm Beach is hosting Sip & Stir, a meet-and-greet cocktail party on November 12th from 6:30 to 7:30 p.m. at Galley, the hotel's nautical-themed bar and restaurant. The event is open for the public to meet the artists. Galley will serve a themed art-inspired cocktail during the evening.
Reflecting the diversity of the city as a cultural melting pot, Hilton West Palm Beach honors celebrated and emerging artists. Boasting over 1,300 art pieces, the hotel has global appeal and features works which were exquisitely curated from around the world including West Africa, Indonesia, Congo, the Philippines and its local home state of Florida, among many other acclaimed and under-the-radar worldwide destinations. Hilton West Palm Beach is a world-class hotel with various local vendors and partners that has curated an authentic experience. For more information, news and updates on visit www.HiltonWestPalmBeach.com.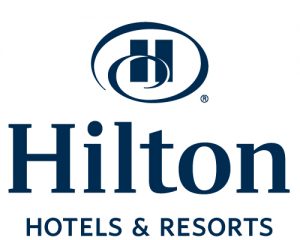 About Hilton Hotels & Resorts
For nearly a century, Hilton Hotels & Resorts has been proudly welcoming the world's travelers. With more than 560 hotels across six continents, Hilton Hotels & Resorts provides the foundation for memorable travel experiences and values every guest who walks through its doors. As the flagship brand of Hilton Worldwide, Hilton Hotels & Resorts continues to set the standard for hospitality, providing new product innovations and services to meet guests' evolving needs. Hilton Hotels & Resorts is a part of the award-winning Hilton HHonors program. Hilton HHonors members who book directly through preferred Hilton channels have access to benefits including free standard Wi-Fi, as well as digital amenities that are available exclusively through the industry-leading Hilton HHonors app. Access the latest news at news.hilton.com and begin your journey at www.hilton.com or www.hilton.com/offers for the latest hotel specials.
About Related Companies
Related Companies is the most prominent privately owned real estate firm in the United States. Formed over 40 years ago, Related is a fully integrated, highly diversified industry leader with experience in virtually every aspect of development, acquisitions, management, finance, marketing and sales. Headquartered in New York City, Related has offices and major developments in Boston, Chicago, Los Angeles, San Francisco, South Florida, Washington, D.C., Abu Dhabi, London, São Paulo and Shanghai and boasts a team of approximately 3,000 professionals. The Company's existing portfolio of real estate assets, valued at over $30 billion, is made up of best-in-class mixed-use, residential, retail, office and affordable properties in premier high-barrier-to-entry markets. Related has developed preeminent mixed-use projects such as Time Warner Center in New York and CityPlace in West Palm Beach and is currently developing the 28-acre Hudson Yards project on Manhattan's West Side. Related also manages approximately $3 billion of equity capital on behalf of sovereign wealth funds, public pension plans, multi-managers, endowments, and family offices.
Related also owns Equinox® Fitness Clubs, further expanding the company's capabilities into the health and fitness arena and enhancing the value of its properties through an exclusive, branded amenity and lifestyle offering. Related is a partner in Union Square Events, the catering, culture, sports, and events business of Danny Meyer's Union Square Hospitality Group and CORE, a boutique residential brokerage. For more information about Related Companies please visit www.related.com.

About CANVAS Outdoor Museum Show
Billed as the nation's largest outdoor museum show, CANVAS brings together the most innovative contemporary artists, collectors, and art influencers from around the world. CANVAS is the creative vision of gallerist Nicole Henry, and supported by the West Palm Beach Downtown Development Authority and Arts & Entertainment District, the West Palm Beach Community Redevelopment Agency, Nicole Henry Fine Art, West Palm Beach Art in Public Places, Atlas Real Estate Partners, GliddenSpina + Partners, Related & Hilton West Palm Beach "Official Hotel Partner," Downtown Abacoa "Artist Residency Sponsor," and Palm Beach Modern + Contemporary "Official Art Fair Partner." For more information about CANVAS, visit canvaswpb.org
The following two tabs change content below.
Cristyle is a South Florida native, born in Miami and raised in Palm Beach. Her love of food came through her travels and seeing how cuisines differ and relate so much. She attended the University of Florida, had a short stint in Charlotte, NC and is now back home - ready to eat her way through Palm Beach County and share her findings with locals and visitors alike. From brunch to happy hour to foodie events, she's got you covered!