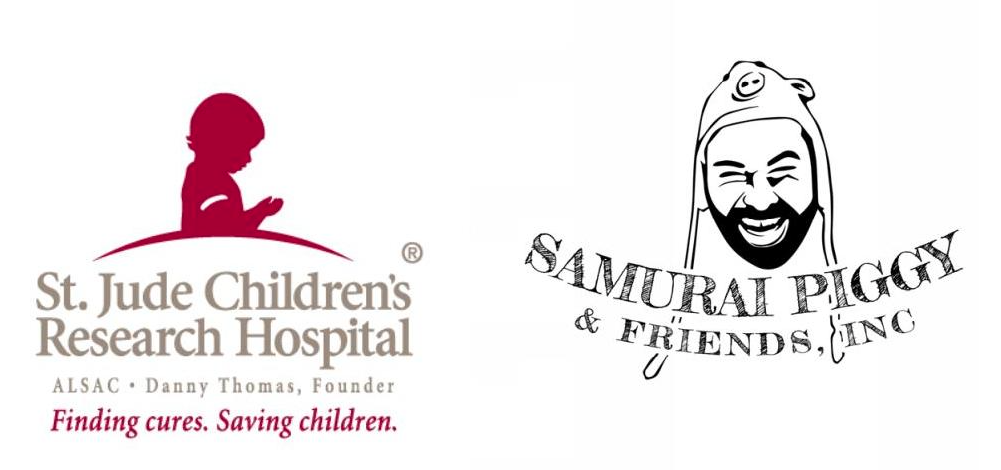 Samurai Piggy & Friends Launches Shoe Drive Fundraiser To Raise Money For St Judes Childrens Hospital
www.samuraipiggyandfriends.com/fundraiser
Samurai Piggy & Friends is conducting a shoe drive fundraiser from now up until August 20, 2017 to raise funds for St. Judes Childrens Hospital. Samurai Piggy & Friends will earn funds based on the total weight of the pairs of gently worn, used and new shoes collected, as Funds2Orgs will issue a check for the collected shoes. Those dollars will benefit raising money for St. Judes patients.
Anyone can help by donating gently worn, used and new shoes at:
IMT Crossfit (12309 SW 131st AVE, Miami, FL 33186) anytime
Lady of America-Hammocks (14635 SW 104 ST, Miami, FL 33186) anytime
Lady of America-Sunset (10755 SW 72nd ST, Miami, FL 33143) anytime
Mind & Body Wellness Studio (8603 S Dixie HWY, Unit 201, Miami, FL 33143) anytime
Brickell GoRun Store (120 SW 8th ST, Suite A, Miami, FL 33130) Aug 1-20th
…or you can check out the link listed above and find information on how to ship them directly to the company if you're not located in Miami!
All donated shoes will then be redistributed throughout the Funds2Orgs network of micro-enterprise small business partners. Funds2Orgs works with micro-entrepreneurs in helping them create, maintain and grow small businesses in developing countries where economic opportunity and jobs are limited. Proceeds from the sales of the shoes collected in shoe drive fundraisers are used to feed, clothe and house their families. One budding entrepreneur in Haiti even earned enough to send to her son to law school.
"We are excited about our shoe drive," said Haidar Hachem, CEO. "We know that most people have extra shoes in their closets they would like to donate to us. By doing so, we raise money for St Judes, and we have the chance to help families in developing nations who need economic opportunities as well. It's a win-win for everyone."
By donating gently worn, used and new shoes to Samurai Piggy & Friends, the shoes will be given a second chance and make a difference in people's lives around the world.
About Samurai Piggy & Friends
Samurai Piggy & Friends was started by Haidar Hachem based off his love of helping others. He was diagnosed with type one diabetes at the age of two & is currently in remission from thyroid cancer after having been diagnosed in 2012; having encountered so much at such a young age, still hasn't prevented him from living his life. He believes if you put your mind to it, and focus on a goal, you can achieve anything you desire, no matter the circumstances. He currently competes in crossfit competitions and obstacle course races and loves ultra-running (any distance more than a full marathon). He became certified as a coach with the RRCA (Road Runners Club of America), USATF (USA Track & Field), NFHS (National Federation of State High School Associations) & he is also a Track & Field coach for the Special Olympics.
He decided to give back to the community for everything he has received. The main focus of Samurai Piggy & Friends is to raise money and put on events for kids with cancer, diabetes, special needs and the less fortunate. He wants to show the kids that even though they may have been dealt a bad hand, they can aspire to be greater and achieve any goal they set their minds to.
samuraipiggyandfriends.com
The following two tabs change content below.
Cristyle is a South Florida native, born in Miami and raised in Palm Beach. Her love of food came through her travels and seeing how cuisines differ and relate so much. She attended the University of Florida, had a short stint in Charlotte, NC and is now back home - ready to eat her way through Palm Beach County and share her findings with locals and visitors alike. From brunch to happy hour to foodie events, she's got you covered!