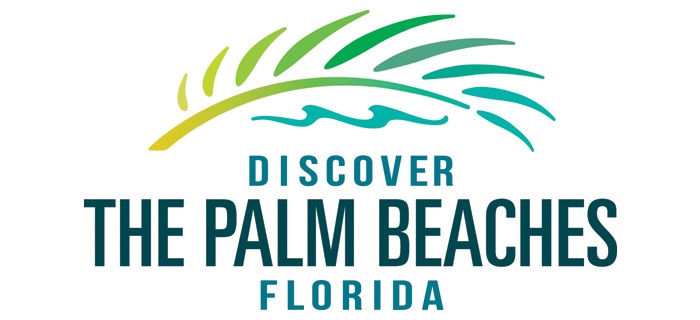 I had the pleasure of working with Discover the Palm Beaches to put together a list of restaurants in North, Central and South Palm Beach County to visit during Food Month – September! Visit thepalmbeaches.com for tons of information on what to eat, see and do in The Palm Beaches!
CENTRAL COUNTY
Palm Beach West Palm Beach Wellington
Central Palm Beach County is home to downtown West Palm Beach and the island of Palm Beach. Clematis Street is the main street of downtown featuring coffee shops, restaurants and nightlight. The 500 Block has seen a rebirth recently with the addition of venues like Kapow and Lost Weekend. The Dixie Corridor has taken off with tenants like Grato, Table 26 and Aoili along with Northwood and Grilled Cheese Gallery and Table 426. The island hosts celebrity names like Daniel of Café Boulud, stunning resort dining like The Breakers, Four Seasons and EAU Palm Beach in Manalapan and is experiencing an infusion of fresh blood like Costa and the newest Sant Ambroeus. To the west are gems like Okeechobee Steakhouse, the oldest steakhouse in the State of Florida. Central county holds a blend of business, community and luxury creating a myriad of cuisines and dining options for residents and visitors alike.
Subculture Coffee
Subculture Coffee is a hip spot for coffee lovers, office-less freelancers and visitors in downtown West Palm Beach. Cultivating an engaged culture around the shop, Subculture hosts a myriad of events promoting local vendors and has created an evolving environment for the entrepreneurial and creative community. They roast their own coffee and offer acai bowls, salads and sandwiches alongside beer and wine in their annex space. Make sure to take a photo in front of the iconic, vibrant Einstein mural by Kobra – it's part of the Selfie Trail in The Palm Beaches.
Address & Phone:
509 Clematis Street, West Palm Beach, FL 33401
561-318-5142
SubcultureCoffee.com
Buccan
The flagship restaurant of Clay Conley, Buccan is consistently ranked and noted as a top restaurant on the island. Featuring a small plates menu alongside large plates and a buzzing bar scene, it is a hotspot for happy hour, dinner and special occasions. The Sandwich Shop also serves up lunch with more casual options. Highlights of the menu include the Warm Brussels Caesar, Short Rib Empanada, and Prime Beef Burger. Also recommended are sister restaurants, Imoto which features Japanese cuisine and Grato which serves Italian.
Address & Phone:
350 S County Road, Palm Beach, FL 33480
561-833-3450
BuccanPalmBeach.com
Ta-boo
Ta-boo, the supposed birthplace of the "Bloody Mary," is a Worth Avenue icon. The place to see and be seen on the island for decades, Ta-boo was the stomping grounds for the rich and famous and is the home to many scandalous tales. The restaurant features multiple dining rooms, a lively bar and a coveted front room by the window, which typically requires a reservation for the first lunch seating. The salads are beautiful, the pizzas are delicious and the Island Chicken Salad Sandwich holds a special place in my heart.
Address & Phone:
221 Worth Avenue, Palm Beach, FL 33480
561-835-3500
TabooRestaurant.com
Avocado Grill
Avocado Grill lives up to its name with a selection of imaginative ways to enjoy the namesake tropical food. But beyond that, Chef Julien Gremaud has created a menu that allows his guests to enjoy locally sourced ingredients in a fresh and exciting way. Highlighting ceviches, tacos, and small plates the dishes at AG are bright and flavorful. The restaurant is eclectic but polished and takes on a different vibe once the Sunday Brunch party gets going.
Address & Phone:
125 Datura Street, West Palm Beach, FL 33401
561-623-0822
AvocadoGrillWPB.com
Bolay
Bolay is a health-conscious fast food concept where you can order along an assembly line. Patrons build a "bol" (pronounced "bowl") starting with a base of choices like cilantro noodles or black forbidden rice. To that, you can add layers of vegetables like Paleo Brussels, proteins like BBQ Chicken and Ahi Tuna and top it all off with Parmesan Cheese or a selection of flavorful sauces. Quick and family-friendly, Bolay can be enjoyed on location or on the go.
Address & Phone:
250 South State Road 7 Suite 100, Royal Palm Beach FL 33414
561.899.0111
with locations in Boca Raton and Palm Beach Gardens
EatBolay.com
Cholo Soy Cocina
Along Antique Row is the vibrant eatery of Chef Clay Carnes, Cholo Soy. Offering up a small but flavorful menu, this taco joint is a local gem. The interior hosts a walk-up counter for ordering and a handful of tables while the intimate back patio features large murals, bistro lighting and four bright yellow picnic tables. Tacos are served two to an order with sides like spiced plaintain chips and mote. The Chancho (smoked pork) is delicious and has the perfect balance of smoky and sweet with its pickled pineapple slaw.
Address & Phone:
3715 S Dixie Hwy, West Palm Beach, FL 33405
561-619-7018
CholoSoyCocina.com
The Regional
Under the direction of Executive Chef Lindsay Autry, of Top Chef fame, The Regional Kitchen and Public House is a large a bustling space that serves up elevated comfort food and craft cocktails. As you enter to the left you are greeted by the public house with a room-length bar and seating vignettes directly to your left. To your right is the dining room with personal touches throughout and the nostalgic feeling of home. Notable dishes include the Fried Chicken and Tableside Pimiento Cheese as well as desserts prepared by Pastry Chef Sarah Sipe. The restaurant also serves Sunday Brunch.
Address & Phone:
651 Okeechobee Blvd, West Palm Beach, FL 33401
561-557-6460
EatRegional.com
The Alchemist Gastropub
The Alchemist has created the perfect blend on Clematis: upscale, but unpretentious, with a cool vibe mixed with warm hospitality. The menu does the same featuring classics like fish and chips or a burger just below options like roasted bone marrow and falafel pita sliders. They pride themselves on their mixologists and craft cocktails and also serve smoothies during Brunch. The restaurant's legendary Tomahawk Steak was even featured by the Food Network.
Address & Phone:
223 Clematis Street, West Palm Beach, FL 33401
561-355-0691
TheAlchemistGastropub.com
Butcher Shop WPB
A newer addition to the West Palm Beach area, Butcher Shop is a restaurant, beer garden and butcher shop. The outdoor beer garden is family and dog-friendly with cornhole boards, can jam and picnic tables for the little ones. The menu features meats from the shop in the form of tacos, sandwiches, burgers, sausages, charcuterie and entrees alongside pierogi, poutine and lighter ahi poke and salads. The bar serves up great cocktails like their Moscow Mule made with Tito's Vodka, Fever Tree ginger beer and lime and a variety of wine and craft beers.
Address & Phone:
209 6th Street, West Palm Beach, FL 33401
561-812-2336
ButcherShopWPB.com
Visit thepalmbeaches.com for tons of information on what to eat, see and do in The Palm Beaches!
The following two tabs change content below.
Cristyle is a South Florida native, born in Miami and raised in Palm Beach. Her love of food came through her travels and seeing how cuisines differ and relate so much. She attended the University of Florida, had a short stint in Charlotte, NC and is now back home - ready to eat her way through Palm Beach County and share her findings with locals and visitors alike. From brunch to happy hour to foodie events, she's got you covered!