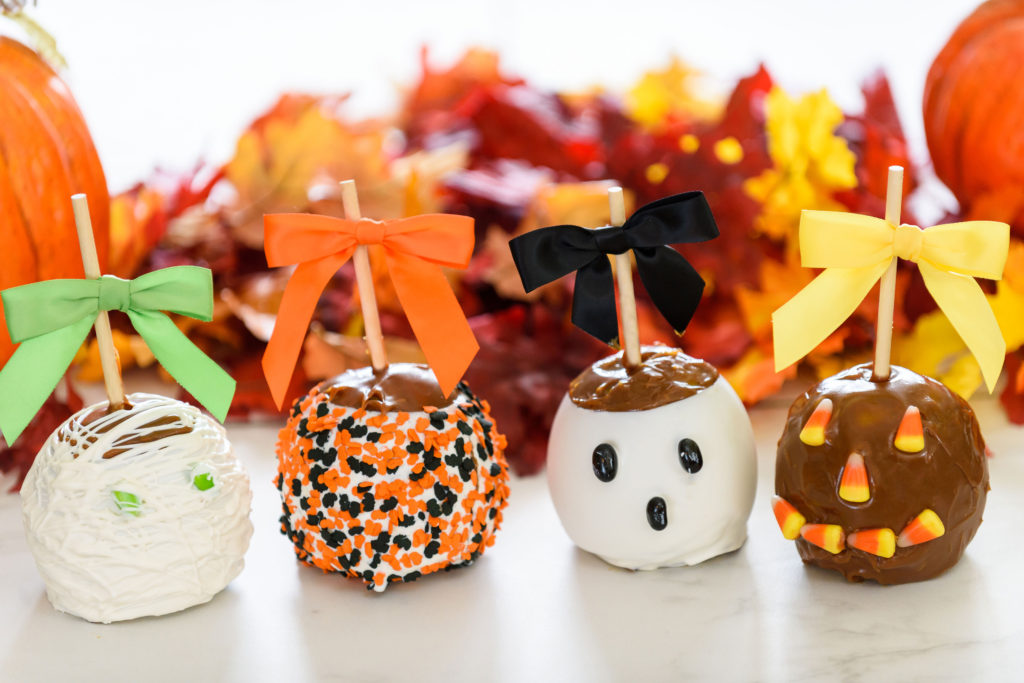 HOFFMAN'S CHOCOLATES CELEBRATES THE SEASON WITH FALL FLAVORS AND SPECIALTY HALLOWEEN TREATS
Gourmet Chocolatier Announces New Fall Flavors, Halloween-inspired confections and Children's Chocolatier Classes
Hoffman's Chocolates is pleased to celebrate the fall season with the launch of its fall flavors and Halloween-inspired offerings. The South Florida gourmet chocolatier will offer several limited-edition treats including its Pumpkin Pie Truffles; Apple Cinnamon Caramels; Halloween Oreo Cookies, dipped in dark, milk or white chocolate decorated with Halloween characters; and its Chocolate Haunted House, made with 16 ounces of milk chocolate decorated with spooky frosting characters.
Hoffman's Chocolates is also excited to announce its schedule of Halloween-themed Children's Chocolatier Classes that will take place at its Greenacres factory store, located at 5190 Lake Worth Road. During the class, young chocolatiers will have the opportunity to be creative and assemble and design their own chocolate haunted houses using icing, festive candies and confections. The 2-hour classes will take place on October 21st at 12 p.m. and at 2 p.m. and on October 28th at 12 p.m. and 2 p.m. All classes include a guided window tour of the chocolate factory, a video presentation of The History of Chocolate, and a sampling of Hoffman's gourmet ice cream. The cost to participate in these classes is $24.95 per person. Space is limited. To register a child or group, please call 561.967.2213.
All South Florida stores will also feature gourmet fall ice cream flavors. The featured fall ice cream flavors include Pumpkin, Apple Pie and Carrot Cake. Guests can have these flavors blended to create their own seasonal milkshake.
Additional specialty treats offered at Hoffman's Chocolates include:
Ghost Pops with milk chocolate ghosts
Fall Platters featuring an assortment of Hoffman's Chocolates gourmet chocolates
Pumpkin Chocolate Oreos crafted with milk chocolate
Beary Scary Bear – these adorable teddy bears come in a costume with a bag of Hoffman's chocolate-covered pretzels.
Gourmet Caramel Apples decorated with Halloween-colored sprinkles, candy corn and other festive candies
For more information or to find a Hoffman's Chocolates location near you, please visit www.Hoffmans.com or follow on social media at:
www.facebook.com/hoffmanschoc
www.instagram.com/hoffmanschocolate
www.twitter.com/hoffmanschoc
About Hoffman's Chocolates
Headquartered in Greenacres, Florida, Hoffman's Chocolates is a manufacturer of gourmet chocolates, with nine retail locations throughout South Florida, and mobile food truck, The Sweet Ride. The tradition of legendary chocolates began over 40 years ago in a small chocolate shop in Lake Worth with a commitment to use the finest and freshest ingredients from around the world. The Hoffman's Chocolates Factory in Greenacres is a popular tourist destination where guests from all over the world are greeted by the aroma of slow-simmering chocolate and caramel and watch the art of candy making first hand at its observation windows. The company is notable for its elaborate December holiday displays, including the Hoffman's Winter Wonderland, and products such as gift baskets and chocolate covered pretzels.
Hoffman's Chocolates product lines includes over 70 varieties of confections (all hand made using time honored traditions of candy making). Hoffman's Chocolates are available via its retail store locations, thru online distribution channels and by direct shipping throughout the U.S. It has been a favorite local brand for residents throughout Florida. For more information, please visit www.Hoffmans.com.
The following two tabs change content below.
Cristyle is a South Florida native, born in Miami and raised in Palm Beach. Her love of food came through her travels and seeing how cuisines differ and relate so much. She attended the University of Florida, had a short stint in Charlotte, NC and is now back home - ready to eat her way through Palm Beach County and share her findings with locals and visitors alike. From brunch to happy hour to foodie events, she's got you covered!