EAT PALM BEACH | DEGUSTABOX
Experience Degustabox at 50% off! Use Code: D444I and pay just $9.99!
(Regular Price: $19.99 | Box Value: Approx. $30)
Degustabox is a subscription service offering a surprise package of 10-15 consumer goods each month.
The June Box included:
Navitas Naturals Bars
Briannas Dressing
Ritz Crisps
Hodgson Mills Mix
Brooklyn Organics Beverage
Julians' Recipe Thins
Popcorners Chips
Entenmann's Pies
Bibgo Sauce
Sir Kensington's Ketchup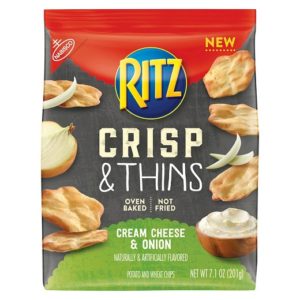 This month I went straight for the snacks. The Ritz Crisp & Thins were the perfect side with my sub sandwich lunch. They came in the Cream Cheese and Onion flavor which may be an acquired taste for some, but I enjoyed. The Popcorners Bean Crisps were the big surprise for me – I love a good snack variation! Made with bean and corn they were similar to a rice cake but thinner and crispier with more flavor. They were sprinkled in sea salt and kind of addictive.
I gave the Entenmann's Mini Apple Pies a try. They weren't really my favorite, but apple pie isn't my go-to dessert to begin with. My mom however loves a good apple pie and graciously accepted the rest of the box and made a dash for the front door. I am a huge muffin fan though so I'm excited to bake these Hodgson Mills Apple Cinnamon Muffins. My daughter loves to help stir so it'll be a good time. In the meantime, I'm snacking on these Julian's Recipe meyer lemon waffle thins. They're made with quinoa which is cool. The lemon flavor definitely packs a punch!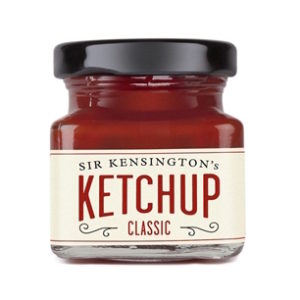 We are a ketchup household, so the Sir Kensington's was an easy sell. I think this is a fun way to jazz up a dinner or barbecue versus your everyday condiment brands. The box also included Bibigo Go-Chu-Jang Barbecue Sauce which we haven't gotten to try yet but sounds delicious. I may grab some chicken or steak and test it out on the grill this weekend. Brianna's dressings are always tasty so the Creamy Cilantro Lime is sure to be a hit around here.
I'm a big water drinker for the most part so I'm going to have to get the hubs to give this Brooklyn Organics cola a try and see what he says!
If you're looking for a way to try out some new products and get a fun surprise box every month, I'd give Degustabox a try and see what you think.
For more information or to order, visit Degustabox.
Experience Degustabox at 50% off! 
Use Code: D444I and pay just $9.99!
(Regular Price: $19.99 | Box Value: Approx. $30)
@DegustaboxUSA | #DegustaboxUSA
The following two tabs change content below.
Cristyle is a South Florida native, born in Miami and raised in Palm Beach. Her love of food came through her travels and seeing how cuisines differ and relate so much. She attended the University of Florida, had a short stint in Charlotte, NC and is now back home - ready to eat her way through Palm Beach County and share her findings with locals and visitors alike. From brunch to happy hour to foodie events, she's got you covered!