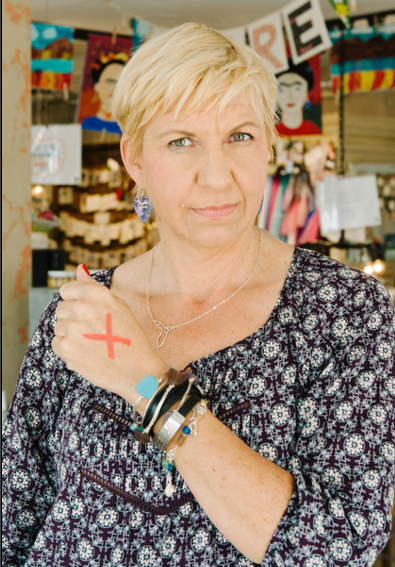 Shoppe 561 Shines a Light on Human Trafficking
When:
Thursday, February 25, 2016
Where:
Shoppe 561
319 Belvedere Rd, Suite #4, West Palm Beach, Florida 33405
What:
Shoppe 561's "Shine a Light Day" event is happening in tandem with #ENDITMOVEMENT's international day devoted to creating awareness about modern day slavery. Shoppe 561 will have a variety of ways to participate with proceeds supporting Hope House Florida, a local faith-based, state licensed organization, providing professional care for minor girls victimized by human trafficking. The store will partner with Uptown Art, Celis Produce and Flower & Fringe for daylong happenings.
Raise Awareness:
Wear a red "X" on your hand for the entire day
Post a photo of your red "X" on social media and tag @Shoppe561 with: #enditmovement #shinealightpalmbeaches
Raise Funds for Hope House Florida:
"Round Up" your purchase at Shoppe 561 and Celis Produce
Every "Check-In" at Uptown Art and Shoppe 561 on Facebook, earns $1 donation
Take a Soap-Making 101 Class ($5 of your fee is donated back) – find details at www.shoppe561.com, classes. Advance sign ups are required.
Buy a raffle ticket for a chance to win a basket of goodies from all four businesses
"Shop for Freedom" at Shoppe 561 on Thursday from 7 – 9:00 p.m. and 10% of your purchase is donated to Hope House Florida. Artisan Brianna will be on hand with many treasures and custom cuffs!
Purchase select "Freedom" merchandise on www.shoppe561.com
Who/Why:
Since 2013, Shoppe 561 has provided a venue for Florida artisans to showcase their work, which is accepted on consignment and available for purchase both in the store and online. The underlying theme of the Shoppe is HOPE. Since Florida is ranked third in the nation for human trafficking, the Shoppe uses HOPE to focus their philanthropic efforts on the cause. In addition, many of the store's professional artisans have designed pieces of their own to create awareness about human trafficking and raise additional funds for the cause.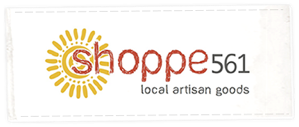 The following two tabs change content below.
Cristyle is a South Florida native, born in Miami and raised in Palm Beach. Her love of food came through her travels and seeing how cuisines differ and relate so much. She attended the University of Florida, had a short stint in Charlotte, NC and is now back home - ready to eat her way through Palm Beach County and share her findings with locals and visitors alike. From brunch to happy hour to foodie events, she's got you covered!