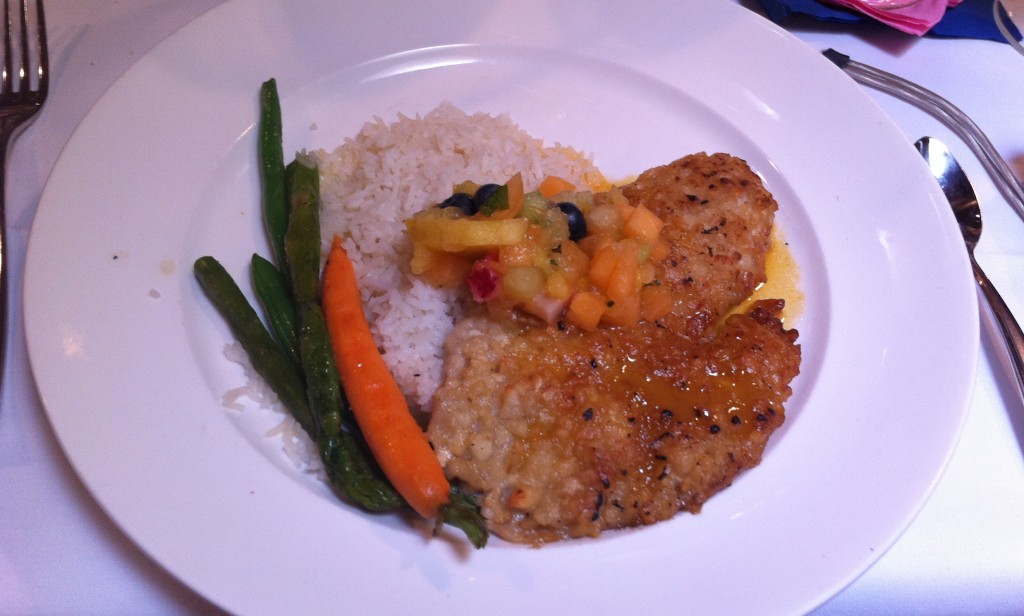 EAT PALM BEACH | CAFE CHARDONNAY
I recently visited Cafe Chardonnay for a birthday luncheon. I had been there previously for a graduation luncheon and have had their food at parties (Penne a la Vodka, Chicken Caesar Salad, etc). Cafe Chardonnay is perfect for special occasions with the upstairs loft dining area able to accommodate fairly large groups in a private dining atmosphere.
Cafe Chardonnay is a staple in the Palm Beach Gardens area. A well-known and respected restaurant and wine bar that's stood the test of time. They serve elevated American cuisine in an elegant yet casual setting perfect for couples, friends, lunch or dinner.
On this particular occasion we were given a menu of four items to choose from and were served housemade cake for dessert. I went with the Macadamia Nut Crusted Yellowtail Snapper, because fresh fish sounded perfect and I love coconut basmati rice. The dish was light but flavorful with a tropical fruit salsa and orange beurre blanc. A favorite at the table was the Mediterranean Spiced Yellowtail Tuna served with a cucumber and scallion taboulleh, tomato, grilled flatbread and lemon aoili. I tried a bite of the Pan Seared Gulf Shrimp and Lemon Parmesan Risotto and thought it was rich, creamy and delicious.
The service was excellent. Even with a large group we were well attended to and there were constant rounds of water, iced tea and wine flowing around the table. I think the atmosphere is pretty special with the blend of fine yet relaxed dining. But they've been around since 1986, so practice seems to be making perfect.
Meals at the Table
Macadamia Crusted Yellowtail Snapper | Pan Seared Gulf Shrimp | Mediterranean Spiced Yellowfin Tuna | Grilled Chicken and Shrimp Mixed Greens
chardonnay (n): a green grape used to make white wine originating in France. Chardonnay wines are typically dry to medium dry and can be crisp or buttery depending on oak aging.
Menu (Credit: Cafe Chardonnay Website):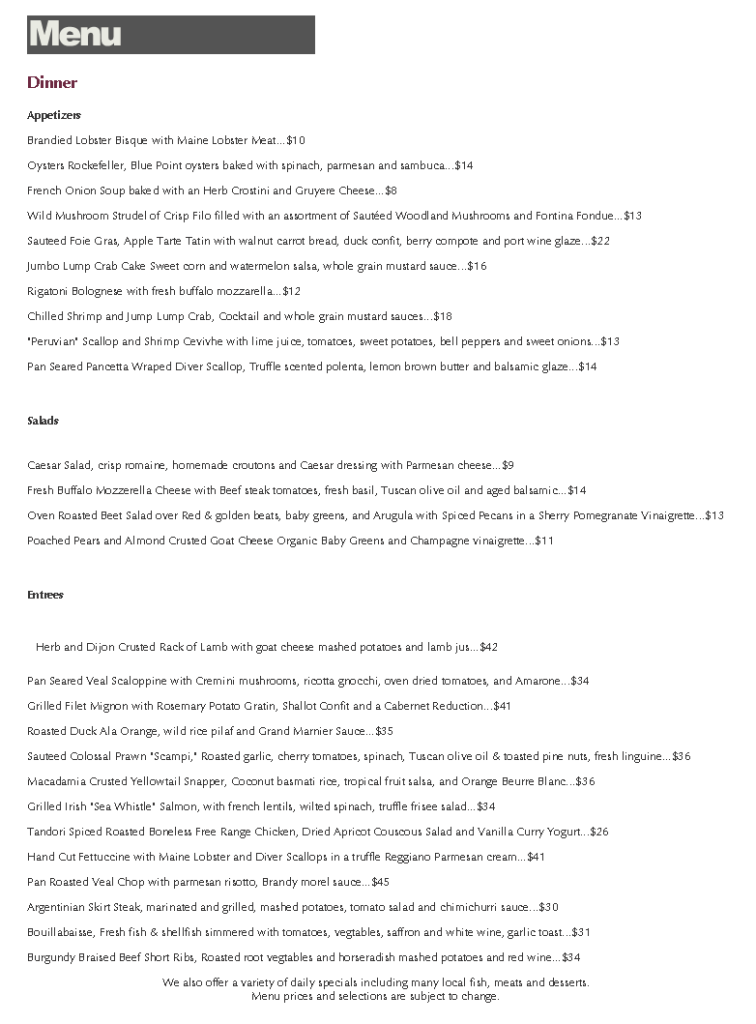 Cafe Chardonnay
4533 PGA Blvd, Palm Beach Gardens, FL 33418
561.627.2662
cafechardonnay.com
The following two tabs change content below.
Cristyle is a South Florida native, born in Miami and raised in Palm Beach. Her love of food came through her travels and seeing how cuisines differ and relate so much. She attended the University of Florida, had a short stint in Charlotte, NC and is now back home - ready to eat her way through Palm Beach County and share her findings with locals and visitors alike. From brunch to happy hour to foodie events, she's got you covered!