EAT PALM BEACH | DEGUSTABOX
Experience Degustabox at 50% off! Use Code: D444I and pay just $9.99!
(Regular Price: $19.99 | Box Value: Approx. $30)
Degustabox is a subscription service offering a surprise package of 10-15 consumer goods each month.
The July Box included:
Goethe's Candy Caramels
Sir Kensington's Chipotle Mayo
Chomps Turkey Sticks
Aiya Matcha
Loacker Wafers
Wise Snacks
Lee Kum Kee
Uncle Dougie's BBQ Sauce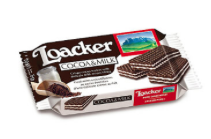 This box wasn't my favorite, but the Loacker Cocoa & Milk Wafers were for sure addictive! Such a tasty post-dinner treat. I also enjoyed the Goetze's Candy Co. chocolate caramels.
Wise Snacks are normally pretty yummy, so the Cheez Doodles were no surprise and I like that they're baked.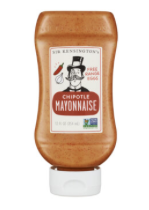 I'm a fan of Sir Kensington condiments so I was excited to see the Chipotle Mayonnaise. They also make a great ketchup. I like Uncle Dougie's but my husband thought the Sweet & Snappy Small Batch was a little sweet. He's not a big sweet BBQ guy though, so that may be biased. He sure didn't mind taking off with the CHOMPS Turkey Sticks!!
I am not into matcha so I gave the Aiya Matcha to a friend who I thought may enjoy it. I'm more of a black or green tea drinker. I also didn't attempt the plum sauce as that's not really a popular flavor in our household.
If you're looking for a way to try out some new products and get a fun surprise box every month, I'd give Degustabox a try and see what you think.
For more information or to order, visit Degustabox.
Experience Degustabox at 50% off! 
Use Code: D444I and pay just $9.99!
(Regular Price: $19.99 | Box Value: Approx. $30)
@DegustaboxUSA | #DegustaboxUSA
The following two tabs change content below.
Cristyle is a South Florida native, born in Miami and raised in Palm Beach. Her love of food came through her travels and seeing how cuisines differ and relate so much. She attended the University of Florida, had a short stint in Charlotte, NC and is now back home - ready to eat her way through Palm Beach County and share her findings with locals and visitors alike. From brunch to happy hour to foodie events, she's got you covered!