EAT PALM BEACH | DEGUSTABOX
Experience Degustabox at 50% off! Use Code: D444I and pay just $9.99!
(Regular Price: $19.99 | Box Value: Approx. $30)
I received my first Degustabox this month! Degustabox is a subscription service offering a surprise package of 10-15 consumer goods each month.
The June Box included:
Brianna's Dressing
Haribo Sour Gold-Bears
HONEES Cough Drops
Jif Cinnamon Peanut Butter
Orchard Valley Snack Mix
Steuben Foods Elmhurst Harvest Walnut Milk
Soy Vay Marinade
Topo Chico Mineral Water
Vita Coco Coconut Oil
Wise Snacks Popcorn
I went straight for the Topo Chico! The box had a bottle of Sparkling Mineral Water as well as the Twist of Lime flavor. Both were good, but I really enjoyed the lime version. It was perfect for lounging by the pool.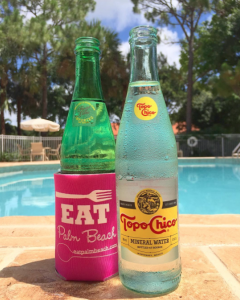 While sipping my Topo Chico I managed to get a little too much sun (summer in South Florida) so I literally "whipped up" some Vita Coco Coconut Oil with a Vitamin E gel cap to make a body butter. It went on light and was hydrating and the perfect post-sun body treatment.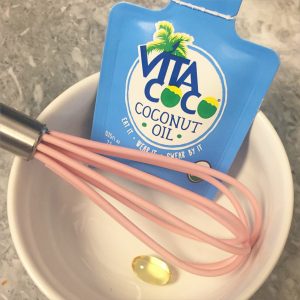 Next, I tried out the Haribo Sour Gold-Bears. To be honest, I prefer the originals. But if you want a little extra pop you may want to give the sour pack a try.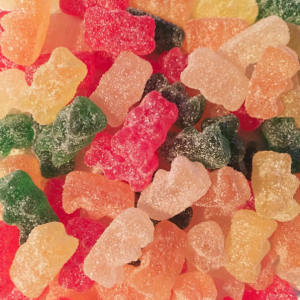 In the morning I decided to go for the Jif Cinnamon Peanut Butter. I wasn't sure what I would think of it but I really liked it! It had a touch of sweetness and went well on toast. It would also be a great dip for apple slices or to pair with banana.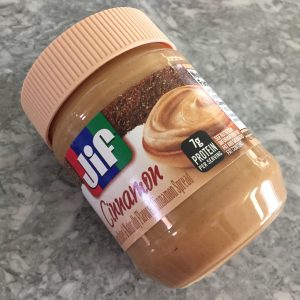 I've had Brianna's dressings before so I was excited to see their Italian Vinaigrette.
Same with the Soy Vay which makes for a great chicken teriyaki marinade.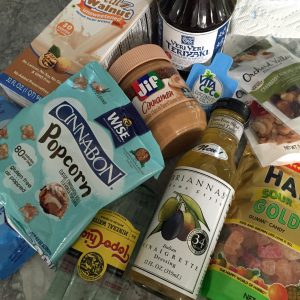 The Orchard Valley snack mixes were perfect to throw in my bag for a snack on the go. I'm not a huge cashew fan so I shared those with my mom who seemed quite pleased, but I went for the cranberry and almond mix – yum!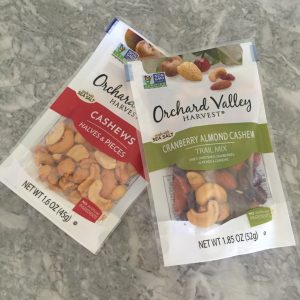 I haven't had a cold or sore throat (knock on wood!) since receiving the box so I haven't tried the HONEES cough drops yet but they sound really good with honey, essential oils and vitamins.
Wise Foods included a few bags of Sea Salt and Cinnabon popcorn. I also loved this for on the go. The bag size was great for guiltless snacking.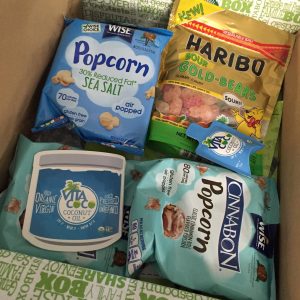 Last but not least was the Elmhurst Harvest Walnut Milk. It is – Lactose, Soy, Gluten, Casein and GMO – free. Seems like a great alternative for non-dairy milk drinkers. I'll admit, I was very surprised how much I liked it. It had a nice flavor and was a little creamy. I think it would be a great smoothie addition.
If you're looking for a way to try out some new products and get a fun surprise box every month, I'd give Degustabox a try and see what you think!
For more information or to order, visit Degustabox.
Experience Degustabox at 50% off! 
Use Code: D444I and pay just $9.99!
(Regular Price: $19.99 | Box Value: Approx. $30)
@DegustaboxUSA | #DegustaboxUSA
The following two tabs change content below.
Cristyle is a South Florida native, born in Miami and raised in Palm Beach. Her love of food came through her travels and seeing how cuisines differ and relate so much. She attended the University of Florida, had a short stint in Charlotte, NC and is now back home - ready to eat her way through Palm Beach County and share her findings with locals and visitors alike. From brunch to happy hour to foodie events, she's got you covered!