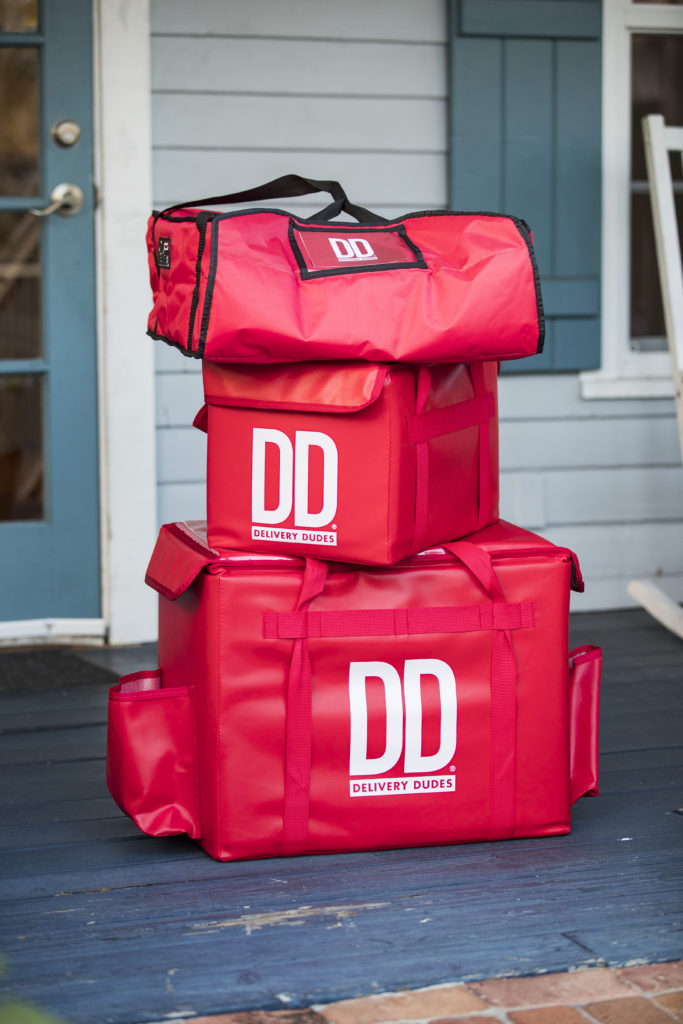 EAT PALM BEACH | DELIVERY DUDES
Delivery Dudes is a food delivery service located throughout Palm Beach County, Florida, and beyond. Depending on your location, you can choose from a variety of restaurants to order. For this particular post, I'll be covering Palm Beach Gardens with plans for Super Bowl Sunday!
First off, Delivery Dudes has an app! You can download it here.
When I think football, I think American/bar food, no utensils, and lots of apps to fill in the gaps. Think pizza, burgers, wings, chips & salsa, etc..
But then I thought of those who aren't the biiiiiggest fan of all the sports. So there's another perk, ladies! Ordering from multiple locations or restaurants that don't typically offer delivery opens you up to some awesome options for gameday!
YARDHO– USE
My husband and I decided to snag some Yard House from Downtown at the Gardens for our Super Bowl test run. He went with the Nashville Hot Chicken Sandwich with fries. I went lighter with the Spicy Tuna Roll. This is totally on par with what I was envisioning – very "his & hers." Although come gameday I may pivot to a burger and fries because it just feels right.
Using the app is super simple. Below are some screenshots to show you how user-friendly it is. You can peruse menus, pick your meal, add any customization and track the order as it moves from preparation to delivery. Our driver was a really nice girl and I'd say our order took 45-60 minutes from the time I ordered to the time it arrived at our door.
Popping around in the app for Palm Beach Gardens I'm thinking:
Hurricane Grill & Wings – who doesn't love wings for gameday?
TooJay's – sandwich platters with something for everyone
Pizza Girls – need I say more?
Burger Bar – burgers and tater tots FTW
Jumbo Bay – bacon cheese fries and Chicka Chicka Fingers, yes please
Pirate's Well – if you can't join 'em, bring 'em home!
Bolay – for a healthier side and great group catering
Avocado Grill – to seriously up your guac game
Raw Juce – for morning party prep to start the day off right
There really are a ton of restaurants to choose from and you can totally mix it up. Taco Chula for Touchdown Tacos? Talay Thai for Super Stir Fry? Mr. Gyros for First Down Falafel? ….someone please stop me immediately.
Note: If you plan to use Delivery Dudes for Super Bowl Sunday, I'd make sure to check it out early as I would assume there will be some delays with busy restaurants and drivers. I could be totally wrong, but it's like when you order pizza and it's raining and you wait 2.5 hours instead of the usual 45 min.
I'm also thinking DDs could be a good idea for Valentine's Night In. Maybe sushi from Kabuki? Or a Lady and the Tramp spaghetti and meatball moment from La Masseria? It's also not a bad idea when you're at a brewery that doesn't serve food. The possibilities are endless!
Check them out at DeliveryDudes.com!
I received compensation for this post. The opinions are my own.
The following two tabs change content below.
Cristyle is a South Florida native, born in Miami and raised in Palm Beach. Her love of food came through her travels and seeing how cuisines differ and relate so much. She attended the University of Florida, had a short stint in Charlotte, NC and is now back home - ready to eat her way through Palm Beach County and share her findings with locals and visitors alike. From brunch to happy hour to foodie events, she's got you covered!