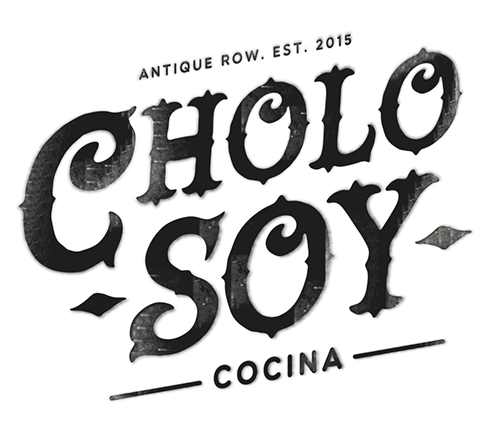 SOUTH FLORIDA CHEF TAKES HIS TACOS WAY NORTH OF THE BORDER
Local Food Network contestant the only Florida chef invited to prestigious international festival
Wildly popular chef, Clayton Carnes, has had a big year and it isn't quite over yet. Carnes was recently invited to serve as a VIP guest at the sixth annual Devour! The Food and Film Fest. Highlight will be the event's opening night gala where Carnes will be inducted into the Nova Scotia '"L'Ordre du Bontemps." The "L'Ordre du Bontemps," meaningThe Order of Good Cheer, is the oldest honor in Nova Scotia, first begun in 1606. The order recognizes visitors to Nova Scotia who become goodwill ambassadors. The induction takes place each year at the Devour! The Food and Film Fest.
"It's a great honor to have been invited to participate, especially during such an exciting year, " said Chef Carnes, referencing one the most anticipated lineups yet that includes a screening of the world premiere of Vérane Frédiani's feature film, "The Goddesses of Food." "Devour! Is on one of the most respected food film festivals in the world and to not only be included, but to be inducted in to the "L'Ordre du Bontemps" is not something I take lightly."
During the event, Carnes will participate in a moderated discussion panel along with three other participants on The Food Network's influence on cuisine. He will also be preparing and hosting a lunch popup in the popular Canadian restaurant, Troy, offering eighty guests tastes of his authentic Andean-American tacos.
Devour! The Food Film Fest is an annual international festival celebrating cinema, food and wine culture. The five-day event slated for November 2-6, 2016 will occur in the culinary epicenter of beautiful Nova Scotia – the town of Wolfville, Kings County. Devour! The Food Film Fest is the world's largest and was formed in Canada six years ago. The event showcases international films, seminars, meals, and the many ways food culture affects our daily lives.
This is also not Carnes first collaboration with the festival. Last May, Chef Carnes was one of the featured chefs when Swank Farms in Palm Beach County, Florida hosted the inaugural Devour! Florida food event for 100 guests.
Chef Carnes' Cholo Soy Cocina, which opens in September of 2016, brings cutting-edge Latin street tacos to the South Florida foodie-faithful, tantalizing with selections crafted from freshly-milled, non-GMO white corn tortillas, locally grown produce and top–quality meats and ingredients. The restaurant will grow its own peppers, herbs, and other vegetables on the patio garden to get those specific flavors found only in certain regions of the world. "Cholo" is a slang term for the indigenous people in Ecuador, Bolivia and Peru; it can also mean something "mixed or ghetto, " which reflects the exciting, authentic open-ended feel of the restaurant. Seating for the restaurant's 30 guests — including standing room at the counter — is intimate, but foodies have plenty of chances to pop in and get their taco-fix throughout the week and weekends.
About Chef Carnes
The French Culinary Institute and ALMA la scoula internazionale di cucina Italiana graduate started as Chef De Cuisine at Cucina Dell' Arte on Palm Beach. Chef Carnes transplanted to Cuenca, Ecuador, leading the team at boutique hotel Mansion Alcazar. Returning to Florida, he first opened The Grille and then became executive chef of The White Horse Tavern. The Food Network's Cutthroat Kitchen: Time Warp Tournament champion is known for eclectic Italian, Mediterranean, Latin and North American cuisine. He's a regular at the Palm Beach Food & Wine Festival and Swank Farm dinners, including the inaugural Devour! 2016 event.
About Devour! The Food and Film Fest
Located one hour from Halifax, Canada in Annapolis Valley and by the Bay of Fundy, the city of Wolfville is in the heartland of Nova Scotia's burgeoning wine industry and the center of culinary and agricultural innovation. Tickets will be available online on starting September 16 through Ticketpro. For more information, visit devourfest.com.
The following two tabs change content below.
Cristyle is a South Florida native, born in Miami and raised in Palm Beach. Her love of food came through her travels and seeing how cuisines differ and relate so much. She attended the University of Florida, had a short stint in Charlotte, NC and is now back home - ready to eat her way through Palm Beach County and share her findings with locals and visitors alike. From brunch to happy hour to foodie events, she's got you covered!