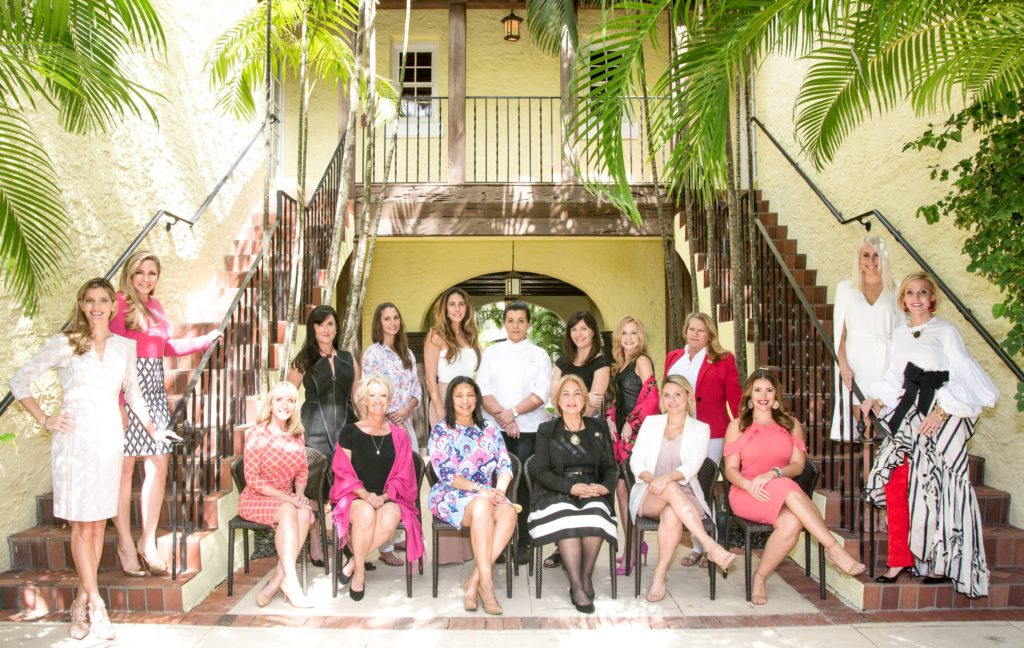 First-Ever Palm Beach County "Women for Women" Initiative to Celebrate Inspiring Locals for Galentine's Day
Palm Beach Social Diary Stands Beside 16 Local Women Spanning Three Generations and a Myriad of Professions to Promote One Important Message: Women's Empowerment
I had the distinct pleasure of being chosen as one of the Inaugural "Palm Beach County Women for Women" representatives. Women's Empowerment has become especially important to me in the last few years. I had a daughter in 2015 and began the fulfilling but ever-trying task of being a working mother. I strive to set a positive example for Emilia while educating others about the realities of having children as women in today's world. I recently became a partner in Pumphouse Coffee Roasters, adding to the controlled chaos of maintaining a career, home, and work-life balance. I am grateful to be named among Palm Beach Social Diary's inaugural Galentines Day assembly and was honored and humbled by the supportive nature and instant camaraderie between such a successful group of Palm Beach County ladies.
This year for Galentine's Day, Palm Beach Social Diary teamed up with some of the amazing women in our community to promote a vital message – women's empowerment. Just as women across the nation are banding together to bring light to this issue, Jessica Swift and Leah Logue have teamed up to spread this important message herein Palm Beach County.
In its first year, the Palm Beach County Women for Women initiative ("PBCWFW") features 16 women spanning three generations and a myriad of professions. Though each of these women come from different backgrounds, they all believe that the path to success begins with self-belief.
Galentine's Day (February 13th) has become a day recognized by women across the globe as an opportunity to celebrate love between friends. For this reason, it is the ideal occasion to thank some of the female entrepreneurs and influential members of our community for being an inspiration to all women on this day, and every day of the year. Perhaps at no other time since the Women's Suffrage Movement have we seen such a groundswell of support for women's empowerment. The past few years have shown positive signs of change. However, there is still a long way to go.
On Wednesday, January 31, the representatives of the Palm Beach County Women for Women initiative met at Café Boulud for a meet and greet and stylized photo session. Clothing was provided by J McLaughlin, food and beverages from the outstanding team at Café Boulud of the Brazilian Court Hotel in Palm Beach, and photography donated by Kim Fontaine Photography.
The 2018 PBCWFW representatives include:
Shanon Materio, West Palm Beach City Commissioner District 5 and President, McMow Art Glass
Teneka James, Associate Director, Downtown Development Authority, Downtown WPB and Director of the West Palm Beach Arts and Entertainment District
Felicia Combs, WPTV Storm Team 5 Meteorologist
Penny Williams, Dreyfoos School of the Arts Teacher, Theatre Costume Design and Construction
Kristen Schonwald-Vila, Co-Owner, Grandview Public Market
Danielle Mitchell Zelaya, Founder & Creative Director, Gather and Seek, WPB Warehouse District
Julia Murphy, Chief Development Officer, Compass Community Center and President of the Young Professionals of the Palm Beaches
Candi Spitz, Special Events Manager, PBC Pediatric Outreach Coordinator 211 Hotline
Rhonda B. Clinton, Founding CEO, Family Promise North/Central Palm Beach County
Gil Walsh, Interior Designer, Author and Owner of Gil Walsh Interiors, also Board Member of Cultural Council of the Palm Beaches
Abby Zinn, Owner,Palm Beach Pillows
Kimberly Fontaine, Owner, Kim Fontaine Photography
Cristyle Egitto, Broker Associate, A Perfect Location Real Estate, Founder of EatPalmBeach, Freelance Food Writer
Jacquelyn Quesada, Founder of Labarre, Labarre Pilates + Momentim Cycle
Dionne Schneider, Owner, Coastal Girls Co, Practice Relations Liaison for Boynton Oral & Maxillofacial Surgery Center, Co-Director of Implanting Hope
Julie Franceschini, Executive Pastry Chef, Café Boulud
Palm Beach Social Diary, in conjunction with the women participating in the 2018 PBCWFW initiative, is encouraging interaction and feedback from local women on Galentine's Day.
Please join us on social media next Tuesday, February 13th in using the hashtag #PBCWFW. Simply upload a photo, video or text tagging a woman in your life that you look up to, find empowering or emblematic of the PBCWFW initiative. Palm Beach Social Diary will be monitoring the hashtag #PBCWFW throughout the day and pledge to repost to its Instagram and Facebook stories.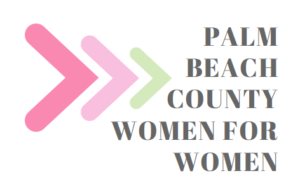 About Palm Beach County Women for Women
The Palm Beach County Women for Women initiative ("PBCWFW") is an annual campaign to celebrate many of the outstanding women in Palm Beach County. In its inaugural year, PBCWFW is comprised of 16 local women ranging three generations across a myriad of professions. Each participant is passionate about women's empowerment and the importance of being a shining example of what women in Palm Beach County can achieve. PBCWFW aims to inspire girls and women in our community. By using the hashtag #PBCWFW every year on Galentine's Day (February 13th), the initiative will provide a vital message that we can achieve greatness when we band together.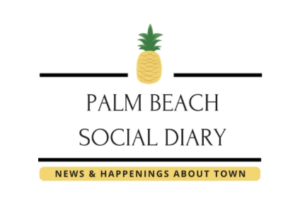 About Palm Beach Social Diary
Started in 2017, Palm Beach Social Diary is a digital publication that covers Palm Beach society, style, décor, dining,local businesses and people, and philanthropy. The PBSD editorial staff is made up of experienced professionals who were born, raised, and currently live in the Palm Beach area. They are passionate about providing a platform to raise awareness for locals, businesses and nonprofit organizations.To learn more about Palm Beach Social Diary, visit pbsocialdiary.com.
The following two tabs change content below.
Cristyle is a South Florida native, born in Miami and raised in Palm Beach. Her love of food came through her travels and seeing how cuisines differ and relate so much. She attended the University of Florida, had a short stint in Charlotte, NC and is now back home - ready to eat her way through Palm Beach County and share her findings with locals and visitors alike. From brunch to happy hour to foodie events, she's got you covered!