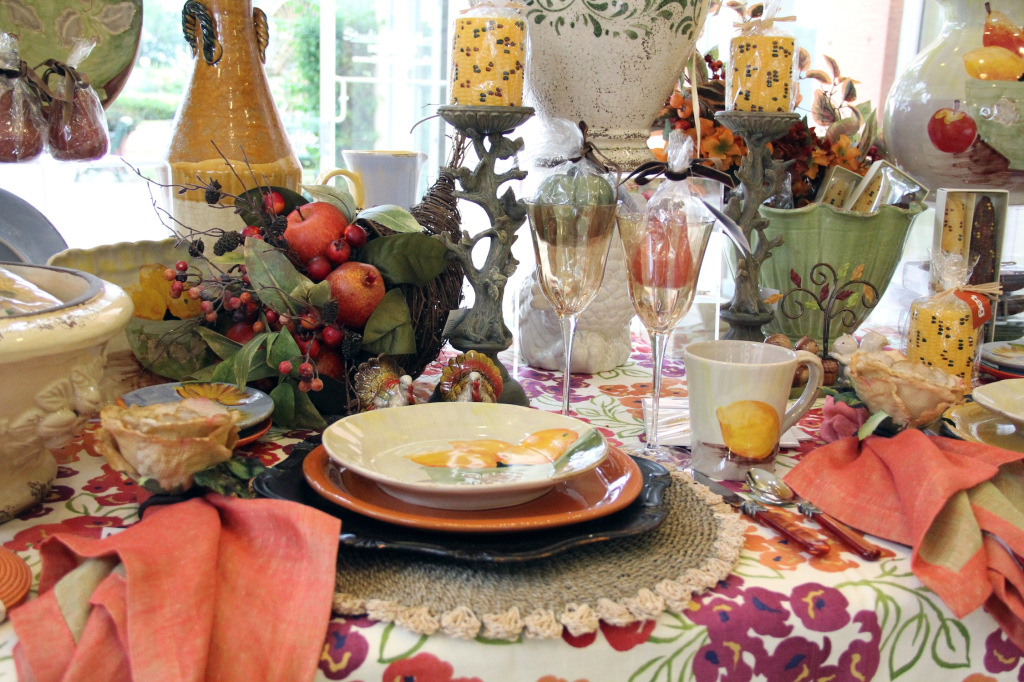 EAT PALM BEACH | T IS FOR TABLE
I swung by T is for Table in PGA Commons this week to check out some of the displays for holiday tablescapes. The holidays are my favorite time of year and if there is any time to go all out with your table setting, it's now!
Michele Trzuskowski is the Owner of T and a Tablescape Designer. Her eye for detail shows throughout the store and within a few moments of talking with her you know that this is her passion and she's very good at it.
I perused the store and took some photos then chatted with Michele about what really makes a tablescape and takes a tabletop up a notch.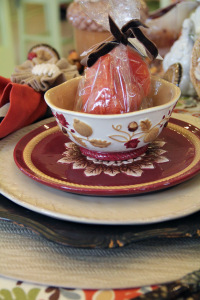 MICHELE'S TIPS
Have a WOW factor.
Think of your table as you would a clothing ensemble or interior design plan. Create layers, add texture and bring in color. Start with a table cloth and build up from there with placemats, chargers and plates. Add napkin covers or double napkins for an extra pop and fullness. And don't be afraid of a patterned table cloth (T offers custom linens!).
It's all about the details.
When looking at her displays, you may not be able to pinpoint what exactly is making the place settings look so refined. But it's actually a blending of small details. For instance, a knife rest. A small block keeping the knife floating just above the tablecloth to protect it and give another height and formality. Chargers add a layer and dimension, can be festive and give you a great opportunity to introduce texture, material and color. Place cards bring an ease to the evening as you don't have to try to seat people during your dinner party. Napkins rings and covers add a touch of elegance.
Be smart and have fun.
Don't want to invest in napkin covers? Double your napkins with a different color for a similar effect.
Use candle rings to spice up your candle holders and bring a seasonal flare to your table.
Keep centerpieces under 14″ so guests can see across the table and use these to bring in color.
If serving buffet-style use cake plates and pedestals to add dimension and height.
Use candlelight, but avoid scented to candles so they do not interfere with the aroma of the food.
Play instrumental music for atmosphere without overpowering dinner conversation.
Plan ahead.
When your guests arrive you don't want to be scrambling trying to find serving dishes. Set out a dish for each meal item ahead of time. Consider place cards so guests can seat themselves with ease.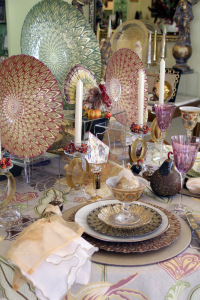 SETTING THE TABLE
Not sure what goes where when setting the table?
Rule of thumb: Diners start on the outside and work their way in. So your silverware should follow the dinner inwards towards the plate.
SALAD FORK | ENTREE FORK ( PLATE ) KNIFE TURNED INWARDS | TEASPOON
For a more formal occasion or experience, you can place a dessert fork and spoon above the plate.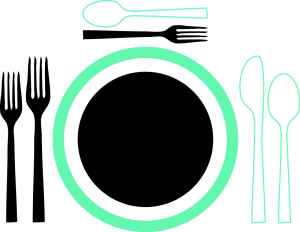 I definitely recommend stopping by T is for Table for some amazing inspiration and great products. They carry brands like Vietri for dinnerware, Patricia Spratt for linens, Grassland Roads for seasonal items, Caspari for paper goods and Mariposa for serving dishes, among many beautiful others.
Shop T is for Table online or visit them in PGA Commons, next to The Cooper!
Check back next month for some fun and gorgeous Christmas tablescapes.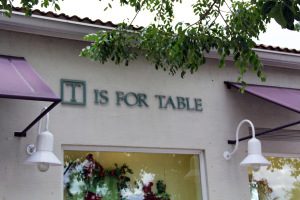 T is for Table
4600 PGA Blvd #105, Palm Beach Gardens, FL 33418 (PGA Commons)
561.799.9733
TisforTable.com
The following two tabs change content below.
Cristyle is a South Florida native, born in Miami and raised in Palm Beach. Her love of food came through her travels and seeing how cuisines differ and relate so much. She attended the University of Florida, had a short stint in Charlotte, NC and is now back home - ready to eat her way through Palm Beach County and share her findings with locals and visitors alike. From brunch to happy hour to foodie events, she's got you covered!