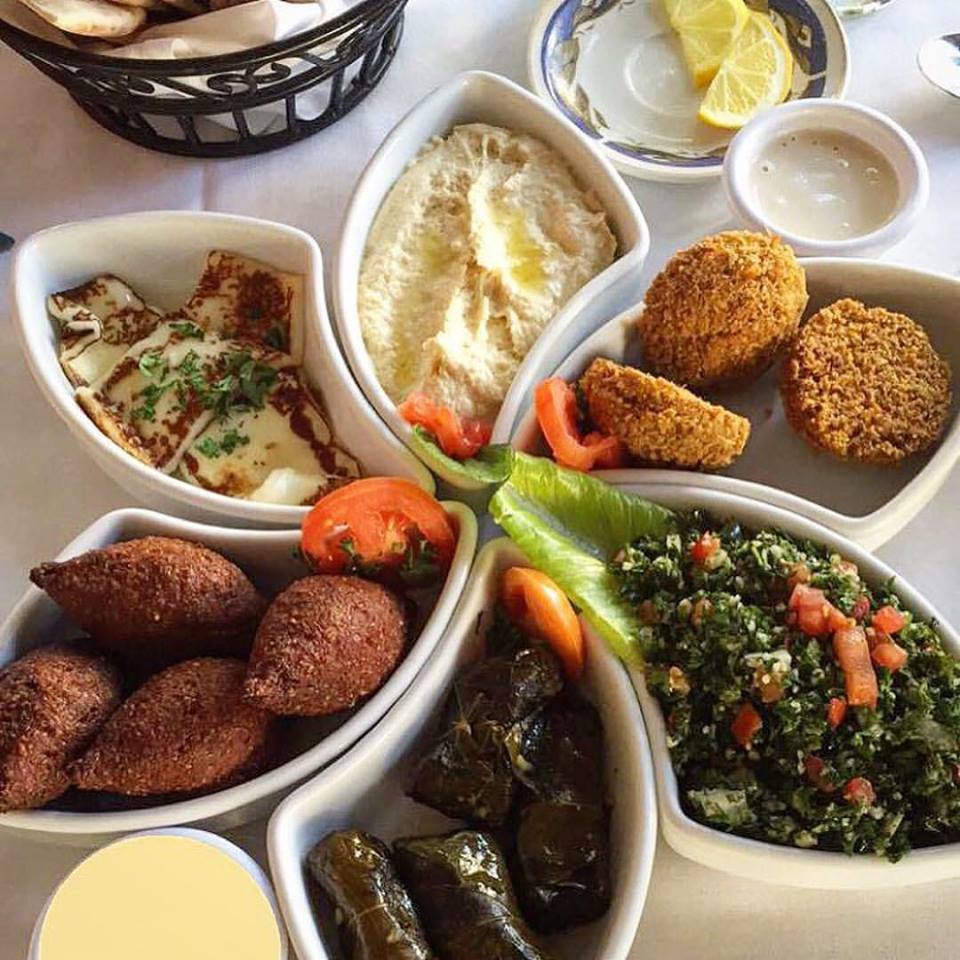 LEILA RESTAURANT ANNOUNCES EASTER DINNER MENU
Mediterranean restaurant celebrates with traditional twist on an American favorite
Lelia Restaurant, located a block off Clematis Street in the cozy downtown corner of Datura and Dixie, will feature a delicious new offering for Easter dinner.
The unique Middle Eastern and American twist on Easter dining will feature hand-stuffed grape leaves crafted from a special (secret) family recipe and paired with a tender, 10-ounce grilled ribeye steak for only $35 per person.
For a day as special as Easter, Leila owners Akram and Mirielle Awad wanted to offer a treat prepared traditionally in the Middle Eastern culinary style of their own mothers. "Our loyal customers are family to us, so we thought Easter would be a great time to share one of our favorite home-style recipes." Understanding heartier American appetites, the addition of a delicious steak will ensure that more than just grape leaves are stuffed!"
Leila's regular dinner menu – packed with flavorful favorites — will also be offered all evening long on Sunday, April 16, 2017 from 5 p.m. to 9 p.m.
Casually-chic Leila Restaurant is a cosmopolitan grille featuring authentic, fresh and healthy regional dishes for lunch and dinner along with traditional Mediterranean specialties like silken hummus and piping hot, crispy falafels. The special vibe that is Leila's is unlike that of other South Florida establishments.
Leila's is located at 120 South Dixie Highway, West Palm Beach, FL 33401 and open for lunch Monday-Friday from 11:30 a.m. – 2:30 p.m. Dinner is served Sunday – Thursday from 5 to 9 p.m. and Friday – Saturday from 5 until 11 p.m. Reservations are available via OpenTable on the restaurant's homepage: leilawpb.com. Accommodations for special requests and larger parties are best placed via 561.659.7373 or email info@leilawpb.com.
The following two tabs change content below.
Cristyle is a South Florida native, born in Miami and raised in Palm Beach. Her love of food came through her travels and seeing how cuisines differ and relate so much. She attended the University of Florida, had a short stint in Charlotte, NC and is now back home - ready to eat her way through Palm Beach County and share her findings with locals and visitors alike. From brunch to happy hour to foodie events, she's got you covered!