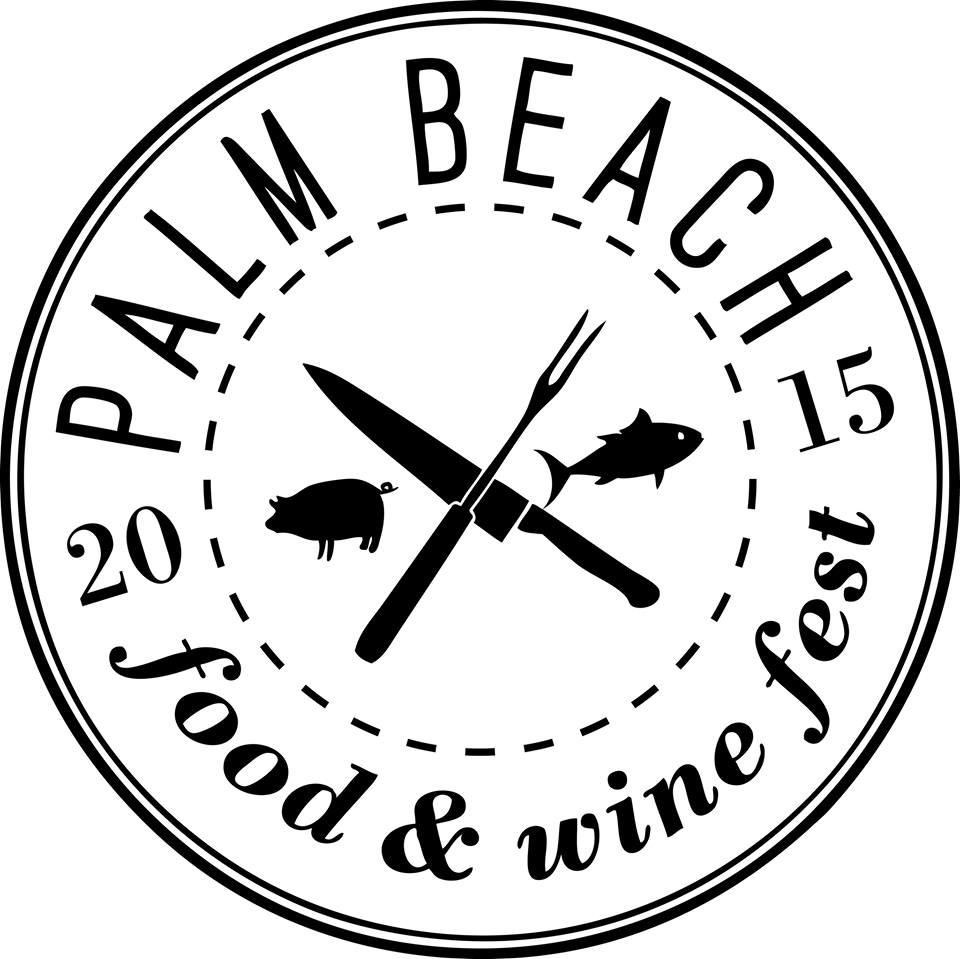 The Palm Beach Food and Wine Festival 2015 wrapped up this Sunday at The Gardens Mall with their 9th Annual Grand Tasting event. A new venue, The Gardens Mall played host to various zones highlighting restaurants, vendors and sponsors.
The Main Lane, located at the Nordstrom end, featured 3030 Ocean, Cafe Chardonnay, Dada, Edge, Four Seasons, Guanabanas, Palm Beach Grill, Table 26 and The Cooper, among others with a handful of beverage options to choose from including Virginia Philip Wine, Stoli Vodka, and Stella Artois.
Craving Fashion, situated in front of Saks Fifth Avenue, hosted Flavor Gallery, Cravy, Leila, Citrus Grillhouse and a Palm Beach Illustrated presented Fashion Show.
Bad Santa, in the Grand Court, showcased sweets by Daisy Cakes, Ganache, Paneterie and others while serving up Oceana and Rabbit coffees.
The Beer Garden in front of Bloomingdale's showed off Blue Collar, Coolinary Cafe, Mignonette, PB Catch, Pistache and more, complete with a Stoli mule bar.
And last, but not least, the Chill Lane on the Sears end featured Avocado Grill, Burger Bar, Chowder Heads, Echo, The Alchemist, Tommy Bahama and others topped off with a Dance Party headlined by the Potash Twins, Cory Wang and DJ Adam Lipson.
Chef Robert Irvine and Chef Marc Murphy each held a complimentary book signing of their "Fit Fuel" and "Season with Authority" respectively.
The night capped off with the Grand Chef Throwdown hosted by Mo & Sally. Chef Martinkovich of Emko took home the prize.
If you missed this year's PBFWF events, make sure to get your tickets next year! From the evening Chef Welcome Party at The Breakers to the daytime Chillin' N Grillin' to Brunch at Cafe Boulud and Kids Kitchen for the little ones, there is an event for everyone.
#PBFWF
Participating Restaurants and Others Included:
3030 Ocean
3800 Ocean
Aioli
Angle at Eau Resort Palm Beach
Apeiro Kitchen & Bar
Avocado Grill
Bistro Ten Zero One
Blue Collar
Brandon's at Tideline Resort
Brio Tuscan Grille
Burger Bar
Cadillac
Cafe Chardonnay
Chowder Heads
Citrus Grillhouse
City & Shore
Coolinary Cafe
Creekstone Farms
Cravy
Dada
Daisy Cakes
DelGrosso Foods
Earth & Sugar
Eating House
Echo Palm Beach
Edge Steak & Bar
Four Seasons Resort Palm Beach
Flavour Gallery
Ganache Bakery Cafe
Grimaldi's Pizzeria
Guanabanas
Ian's Tropical Grill
iHeart Media
Jereve
La Fontana Bar & Ristorante
Latitudes
Leila
Libbey
Lincoln Culinary Institute
Manor at Hilton West Palm Beach
Meat Market Palm Beach
Mignonette
Nitrogen Bar, Grill and Sushi
Ocean Bleu
Oceana Coffee
Old School Bakery
Palm Beach County Food Bank
Palm Beach Grill
Palm Beach Illustrated
Paneterie
PB Catch Seafood & Raw Bar
PF Chang's
Pistache French Bistro
Premier Beverage
Rabbit Roasting Coffee Co
Rand Marketing
Ravello at Four Seasons Resort Orlando
Stella Artois
Stoli
Sysco
Table 26
Tommy Bahama
The Alchemist
The Cooper
The Country Club at Mirasol
The Glamorous Gourmet
The Osprey Tavern
The Palm Beach Post
VerTerra Dinnerware
Vic & Angelo's
Virgina Philip Wine Shop & Academy
Voss
Whole Foods Market