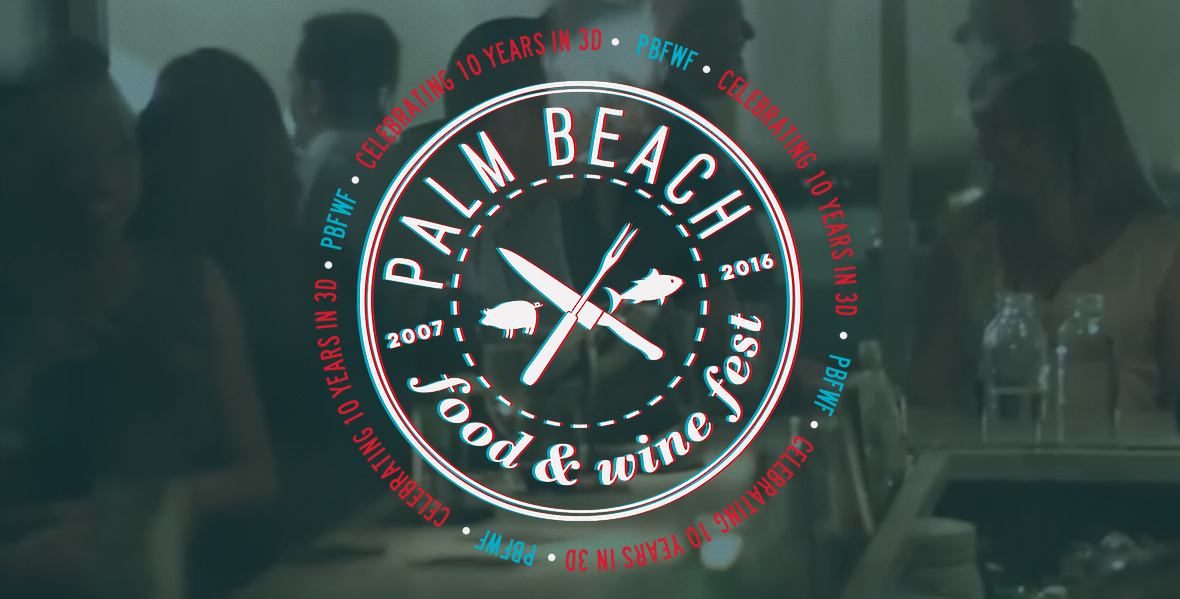 Palm Beach Food & Wine Festival Celebrates 10 Years
Palm Beach Food & Wine Festival wrapped up its 10th year yesterday and EPB was thrilled to be a part of it! We helped out with social media for the festival and had an absolute blast. The chefs involved are such a talented and nice group of people, the venues are beautiful and the hard work put into this 4 day event is remarkable.
The festivities kicked off Thursday night with simultaneous dinners at Buccan, Avocado Grill and PB Catch.
Chef Clay Conley of Buccan and Grato welcomed chefs Mike Lata of Charleston and Timon Balloo out of Miami for First Bite showcasing Italian and Southern dishes with dessert by Sarah Sipe of The Regional. These guys almost had too much fun together and the camaraderie showed in the success of the dishes and event.
Chefs Anito Lo, George Mendes and Ken Orginer joined Chef Aaron Black at PB Catch for SUSTAIN featuring seafood cuisine. The bar was bustling and dining room was buzzing with happy diners.
Chef Julien Gremaud opened his kitchen to chefs Dean Max, Elizabeth Faulkner and Amanda Cohen to highlight vegetable-based courses at A Rustic Root. Chef Gremaud's AG has been a welcomed addition to the downtown WPB food scene and this event was no different.
Friday kicked off in the afternoon with lunches at latest downtown hotspot The Regional Kitchen and Public House in CityPlace and Meat Market Palm Beach on the island.
Chef Lindsay Autry brought in a comfort food super crew of Michelle Berstein, Virginia Willis and Stephen Stryjewski with dessert by Sarah Sipe for Southern Revival. Each course proved to be a hit and was paired with wine and complimented with the Stoli Elit based "Southern Revival" cocktail.
Meanwhile at Meat Market, Chef Sean Brasel was hosting a Miami Takeover with Timon Balloo, Jeremy Ford, Richard Hales and Jose Mendin. The Miami crew came together over a 5 course lunch and wine pairing.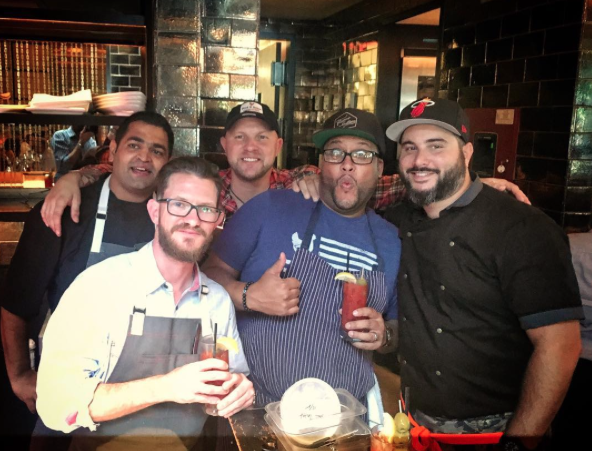 Afertward the chefs let loose with a friendly game of volleyball on the beach at Four Seasons at Get Served. The beachside grill served up ribs and shrimp skewers while the chefs showed off their athletic abilities.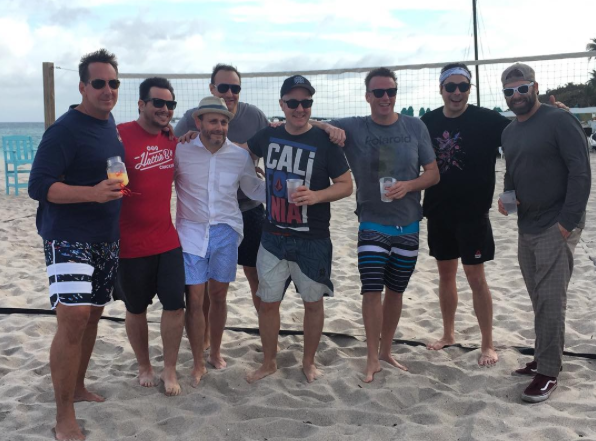 Friday night the majority of PBFWF converged at the Chef Welcome Party hosted in The Circle at The Breakers on Palm Beach. A beautiful scene was set by Jeff Fowler and a Havana Nights / Copacabana theme ran throughout the food and entertainment with Chef Jeff Simms and Master Sommelier Virginia Phillips. Those daring enough made their way to the After Party Lip Sync Battle at the Four Seasons with artwork by Family 561 and performances by… those who shall remain nameless.
The most action packed day of the festival was Saturday with Kids Kitchen at the Four Seasons presented by Whole Foods, back to back Chef Talks, Rise N' Dine at EAU Palm Beach, Lunch at the Palm Beach Grill by Bell & Evans and Chillin N' Grillin by The Gardens Mall with the day ending at Street Food by SYSCO at Four Seasons. Chef Conley's Imoto hosted the After Hours Party complete with sushi served over nude ladies (what happens at PBFWF, stays at PBFWF) and cocktails.
Sunday marked the end of every Palm Beach foodie's event of the year with Daniel and Friends in the morning at Cafe Boulud presented by Old School Bakery and the grand finale of the Grand Tasting at the Gardens Mall.
Daniel Boulud opened the doors to Cafe Boulud at the Brazilian Court with friends Elizabeth Faulker, Mike Lata, Stephen Stryjewski, and Rick Mace offering an array of brunch bites and sweet delights.
The Grand Tasting took over the Gardens Mall as each corridor took on a theme from Main Lane (Nordstrom) to Craving Fashion (Saks) to Bad Santa (Grand Court) to Restaurant Row (Bloomie's) and the Beer Gardens (Sears). Over 50 restaurants came together with presenter Stoli, Stella Artois, Palm Beach Illustrated and more to create a food and beverage bonanza complete with book signings by Robert Irvine, Marc Murphy and Johnny Iuzzini.
The night culminated with the Grand Chef Throwdown Finale featuring chefs from Cholo Soy Cocina, Coolinary Cafe and Okeechobee Steakhouse vying for $10,000 for their charity of choice. Chef Jamie and Chef David put up a fight but Chef Clay Carnes took the trophy according to the celebrity chef panel.
10 years proved to look good on PBFWF with attendees already excited to see what 11 years brings… maybe 4D?