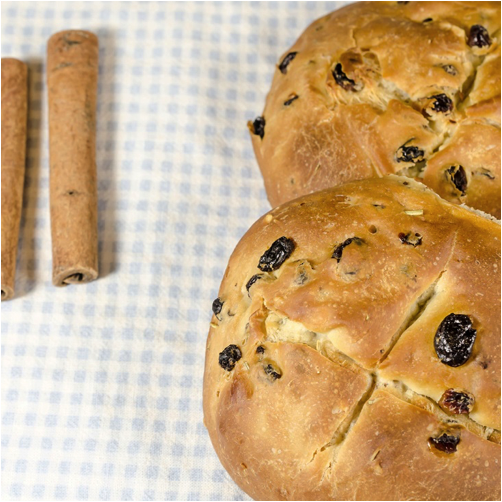 Spring Italian Food Recipes
Traditional vegetable gardens burst into bloom in the spring with delicious vegetables such as asparagus, spring peas, and Swiss chard. Spring heralds the end of heavy root dishes and the start of freshly prepared lighter fare. Seasonal spring Italian food will reflect these fresh-from-the-garden flavors.
In an early Italian spring garden, you'll find the first of the season's beets, asparagus, and leeks. Artichokes will make their appearance mid-spring, and although available earlier in the season, asparagus really comes into its own in May. Use any of these vegetables in a salad to complement the spring Italian food recipes below.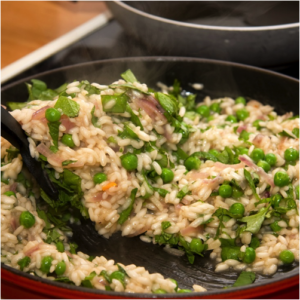 Risotto with Scampi and Fresh Vegetables
Risotto is a great way to showcase spring vegetables. When done right, it is rich but not heavy, with tender but not mushy rice, and a plethora of fresh flavors all covered in Parmesan.
Ingredients
3 lbs raw scampi or shrimp
3 cups water
2 carrots, whole
3 onions, sliced
6 tomatoes, whole
1 stalk celery
2 cups white wine, dry
4 stems fresh parsley
1 stem fresh thyme
2 bay leaves
1 onion, diced
6 tbsp butter
2 ¼ cups Arborio rice
¼ cup heavy cream
2 cups fresh vegetables, cooked (peas or asparagus)
4 tbsp Parmigiano Reggiano cheese
Instructions
In this step you are making stock or broth. You can do this a day or two before you are intending to serve your dish. Bring water, carrots, onions, tomatoes, celery, and wine to a boil in a large stock pot. Tie the parsley and time together with unwaxed kitchen string, add them and the bay leaves. Add the scampi, boil until just cooked, and remove. Peel, devein, and rinse the scampi, set aside. Return the shells to the stock pot and simmer the broth for 45 minutes. Strain the broth and discard the solids, including the herbs.
Finish the risotto about 30 minutes before you plan to serve it. Put the chopped onion and butter into a medium saucepan. Choose a pan that fits perfectly over the burner so that the dish will cook evenly. Lightly sauté until the onions are softened, but not brown. Add the rice to the butter and onion mixture and cook for 1-2 minutes. Note: If you made your stock the day before, gently bring it to a simmer before starting this step.
Ladle in 1 cup of warm broth into the saucepan with the rice, onion, and butter. This is where it may get tricky. Make sure your broth is warm, or it will slow the cooking of the rice. Add the stock a cup at a time, if you put it in all at once, you'll just be boiling rice.
The rice needs to be agitated to free the starch and make your risotto creamy. However, if you stir too much, you will add air into the risotto and it will become gluey. If you stir too little, it will stick to the pan and possibly burn. So stir often, but take a break once in a while.
When the rice has become creamy and each grain is completely cooked, add the shrimp, the rest of the butter (2 tbsp), the cream, and vegetables. Garnish while warm with the cheese and fresh parsley.
Serves 6-8
Prep time: 30 minutes
Active cook time: 45 minutes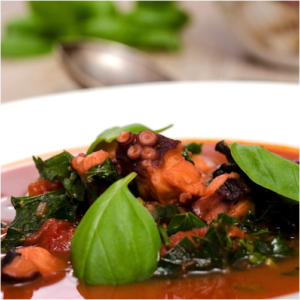 Cuttlefish with Swiss Chard
You'll begin to notice a theme here: fresh vegetables. It is spring, after all, so you'll want to take advantage of nature's bounty.
Ingredients
2 lbs cuttlefish
1 medium onion, chopped
1 stalk celery, chopped
Extra virgin olive oil, as needed
2 lbs Swiss chard, stemmed and coarsely chopped
Tomato sauce
Fessh basil leaves for garnish, optional
Instructions
In a casserole dish sauté the celery, onion, and parsley in olive oil. Add the Swiss chard. Note: to stem the Swiss chard, remove the stiff stems that run up the center of the chard leaf, fold the leaf in half lengthwise along its natural center. Run a sharp knife along the edge of the stem rib.
Cover the casserole and cook for 15 minutes. Add the cuttlefish filets, season with salt and pepper to taste. Add the tomato sauce and cook for 10 more minutes. Serve over rice and garnish with basil if desired. Serve warm.
Serves 4-6
Prep time: 15 minutes
Cook time: 25 minutes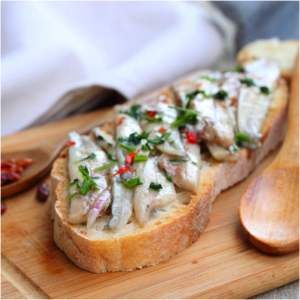 Marinated Anchovies with Fennel and Herbs
This is a quick and easy appetizer that is served cold. It needs to marinate at least 24 hours to allow the flavors to develop, so plan to make it a day or two ahead of serving.
Ingredients
14 ounces fresh anchovy fillets
2 ounces onion, finely sliced
1 clove garlic
1 cup lemon juice, fresh if possible
½ cup extra virgin olive oil
½ cup dry white wine
Fresh fennel, to taste
Thyme, to taste
Parsley, chopped, to taste
Laurel, to taste
Coriander, to taste
Salt and pepper, to taste
Orange and lemon zest, to taste
Instructions
Season the anchovy fillets with salt and pepper and place them on a lightly oiled baking sheet. Put them in a 200-degree oven for approximately 5 minutes.
Brown the finely sliced onion with oil in a saucepan. Sprinkle in some lemon juice and white wine. Add garlic, fennel, thyme, coriander, and laurel leaf all to taste. Cook on low heat, mixing occasionally.
Sprinkle chopped parsley, lemon and orange zest and cook for 5 more minutes.
Arrange the anchovies on a plate and pour the sauce over them. Keep in the refrigerator to marinate for at least 24 hours.
Serves: Serve as an appetizer with crostinin or add to salads. Garnish with red pepper if desired.
Prep time: 45 minutes
Cook time: 15 minutes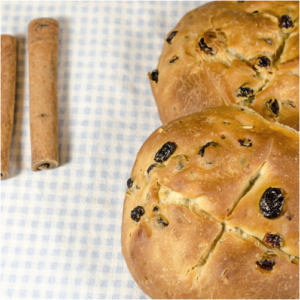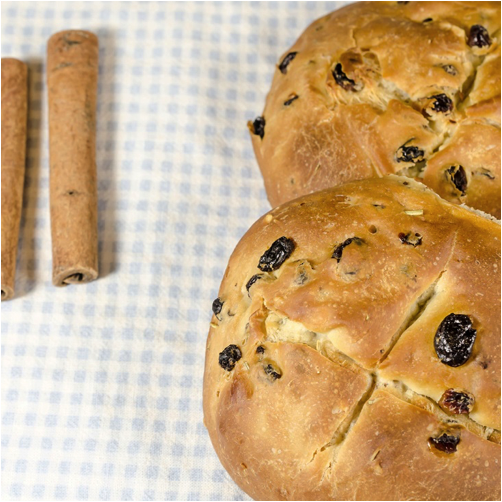 Pan di Ramerino
These sweet and savory buns blend dried raisins and rosemary (ramerino), marking the end of winter and the beginning of spring. Although it is possible to enjoy pan di ramerino throughout the year, they were traditionally made and eaten only in the Holy Week before Easter. Read the recipe below carefully and start making your pan di ramerino the day before you intend to serve them.
Ingredients
For the first dough
2 cups flour
1 cup lukewarm water
½ tbsp fresh brewer's yeast
For the second dough
3 cups of the first dough
2.5 tbsp fresh brewer's yeast
8 cups tender wheat flour
1 cup sugar
4 cups lukewarm water
3¼ tbsp salt
1¾ cups extra virgin olive oil
3 cups raisins
1 small glass of vino santo, marsala, or any sweet wine
1½ tbsps rosemary
1 egg
For the sugar syrup
1½ cups sugar
1½ cups water
½ vanilla bean
Instructions
Make the first dough the day before you intend to bake the rolls.
Dissolve the brewer's yeast in the lukewarm water in a medium-sized mixing bowl, mix in the flour until well incorporated. Cover the bowl and leave it at room temperature for 20-24 hours.
Make the buns.
Cover the raisins with vino santo and water and soak for an hour. Drain and squeeze the moisture out of the raisins.
Finely chop the rosemary and heat in a pan with the olive oil over low heat. As soon as the rosemary starts to fry, take it off the heat and let it cool slightly.
For the second dough, dissolve fresh brewer's yeast with half of the lukewarm water in your mixer bowl. Add the first dough, flour, and sugar. Mix for about 5 minutes and mix with the dough hook attachment. Add the salt. Keep kneading and add the rest of the water slowly until you have a dough that is smooth and not sticky. Note: the kneading may be done by hand if you prefer.
Add the olive oil and rosemary and continue to knead at low speed for approximately ten minutes. The olive oil should be completely absorbed and the dough smooth and not sticky. During the last 5 minutes, add the raisins, and knead just enough to incorporate them.
Put the dough in a greased bowl to rest for roughly 15 minutes in a warm place.
Shape the dough into small balls, these will become the buns. Carefully place them on baking sheets lined with parchment paper. Give them enough space to rise.
Beat the egg with a tablespoon of water and gently brush the egg wash on each bun. Let them rise for approximately 25 minutes. Carve a cross into the top of each bun. Let the buns rise again until about doubled in size.
Preheat the oven to 350 and bake the buns until golden brown, about 15-20 minutes.
As the buns are baking, make the sugar syrup. Open and scrape the seeds out of the vanilla bean. Boil the seeds and the scraped bean with the water and sugar for approximately 10 minutes on medium heat.
Brush the buns with the hot sugar syrup as soon as you remove them from the oven and let them dry.
With these dishes highlighting the fresh flavors of spring, you can conjure up a quick, informal meal, or an elaborate Easter feast. It's up to you.
Doris Market
11239 US-1, North Palm Beach, FL 33408
Locations in: Boca Raton, Coral Springs, Hollywood, Pembroke Pines, Sunrise
dorismarket.com
The following two tabs change content below.
Cristyle is a South Florida native, born in Miami and raised in Palm Beach. Her love of food came through her travels and seeing how cuisines differ and relate so much. She attended the University of Florida, had a short stint in Charlotte, NC and is now back home - ready to eat her way through Palm Beach County and share her findings with locals and visitors alike. From brunch to happy hour to foodie events, she's got you covered!