EAT PALM BEACH | DEGUSTABOX
Experience Degustabox at 50% off! Use Code: D444I and pay just $9.99!
(Regular Price: $19.99 | Box Value: Approx. $30)
I received my second Degustabox this month! Degustabox is a subscription service offering a surprise package of 10-15 consumer goods each month.
The August Box included:
ALO Drink
Pop Chips
Mini Cow Tales
Sir Kensington's Chipotle Mayonnaise
White Lily Grape and Wheat Flour
Honey Bunches of Oats Strawberry
Oregon Chai Tea
Rose of the Dolomites
Goya Maria Cookies
Vermont Smoke & Cure Mini Meat Sticks
I went straight for the Mini Cow Tales! I used to have a major love affair with Cow Tales back in high school and college. They are so yummy with a caramel exterior and cream filling. The minis are the perfect size for a sweet bite so this was a very welcomed surprise.
Goya Maria Cookies are also a great sweet tooth calmer. They are buttery with the right amount of sugar and crunch so I was excited to see them as well.
For the chocolate lovers, there were Rose of Dolomites milk chocolates with hazelnut and a crisp wafer. Yum! I like how they were individually packaged so you could enjoy at your leisure without having a box of chocolates open.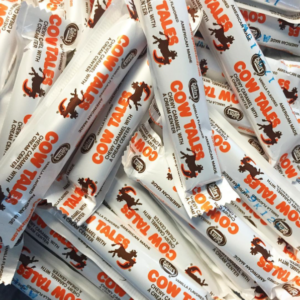 On the savory end, I've never been a huge jerky person but actually really liked the Vermont Meat Sticks. I always enjoy a healthier version of a snack food so I appreciated that they were free of artificial preservatives, added sodium nitrites and used meat raised without antibiotics and hormones. And they were tasty!
I'm actually munching on the Cheddar & Sour Cream Pop Chips while I type – don't judge me – and they are crisp, light and packed with flavor. Another healthier snack option, I'm all about this bag only being 100 calories!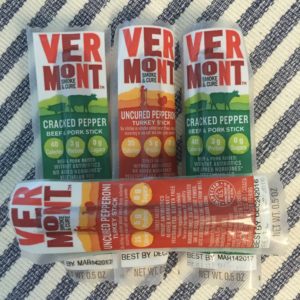 Something I really love about Degustabox is finding things not just for me. My mom is a chai tea fanatic so it was fun to see Oregon Chai in the box. Having a food blogger daughter has its perks I suppose!
And my husband is a condiment snob so Sir Kensington's Chipotle Mayonnaise has gone to good use in our house. I think flavorful condiments are great way to spice up a sandwich.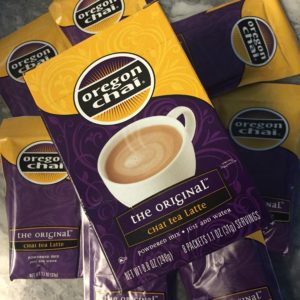 One of the biggest surprises in this month's box was the ALO juice. I read aloe vera juice and imagined trying to chug it down with my nose pinched (ya know, how I drink most green juices to feel healthy). Not at all! This was light, sweet with a taste of mango and so refreshing.
Degustabox is a nice reminder of products you just haven't had in a while or haven't noticed a new variety. Honey Bunches of Oats with Strawberry was nice to see as I go through major cereal phases and am not into sugary cereals which are basically candy for breakfast.
I have't used the White Lily White Grape Seed Blend Flour yet, but it looks interesting! I need to get baking..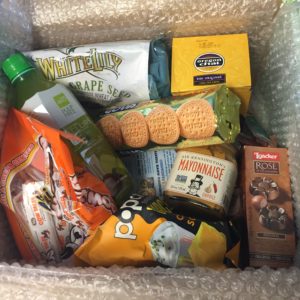 If you're looking for a way to try out some new products and get a fun surprise box every month, I'd give Degustabox a try and see what you think!
For more information or to order, visit Degustabox.
Experience Degustabox at 50% off! 
Use Code: D444I and pay just $9.99!
(Regular Price: $19.99 | Box Value: Approx. $30)
@DegustaboxUSA | #DegustaboxUSA
The following two tabs change content below.
Cristyle is a South Florida native, born in Miami and raised in Palm Beach. Her love of food came through her travels and seeing how cuisines differ and relate so much. She attended the University of Florida, had a short stint in Charlotte, NC and is now back home - ready to eat her way through Palm Beach County and share her findings with locals and visitors alike. From brunch to happy hour to foodie events, she's got you covered!