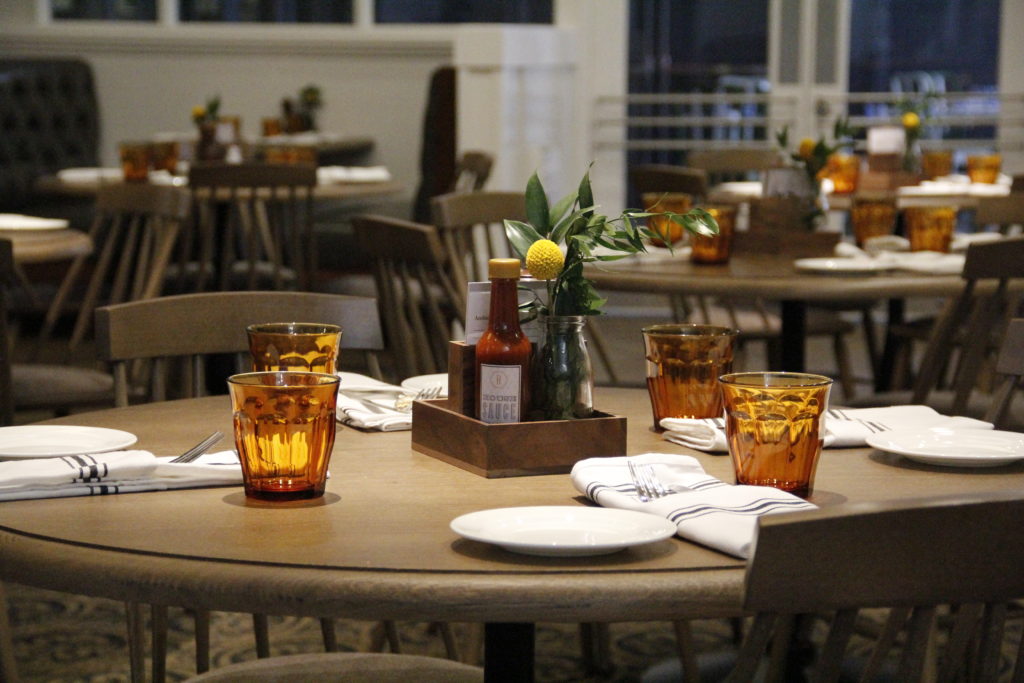 EAT PALM BEACH | THE REGIONAL
Last night we attended the Housewarming Party for The Regional Kitchen and Public House, a Titou Hospitality restaurant with Chef Lindsay Autry of "Top Chef" fame leading the way. The Regional has been a much-anticipated addition to CityPlace and West Palm Beach – and it was worth the wait.
Upon arrival we were greeted by live music and a flow of people taking in the energy. The dining room tables had been cleared to make room for high tops and dancing. The Public House, a separate space just within the front door furnished with tufted leather bar stools and couches along with velvet accents, industrial cocktail tables and detailed flooring, was bustling along the long bar. A crowd had already gathered in front of the pastry counter as trays of food began to appear. We made our way into the private dining space to grab a cocktail from the back bar. On the patio we caught Fran of TBC and Twisted Trunk pouring pints of craft beer.
The atmosphere at The Regional can best be described as inviting. Almost as if Lindsay has created an oversized kitchen in her home and you are welcome to join for dinner. The textures give an overall feeling of warmth while the well-edited décor let's a subtle simplicity shine through. When seated you have a cloth napkin, condiment caddy (compliments of a handy member of the kitchen) and amber glassware, reminiscent of Lindsay's childhood memories of her grandmother's home. The touches throughout the restaurant are personal and heartwarming. The vibe is country with a woman's touch and there is an apparent attention to detail from floor to ceiling.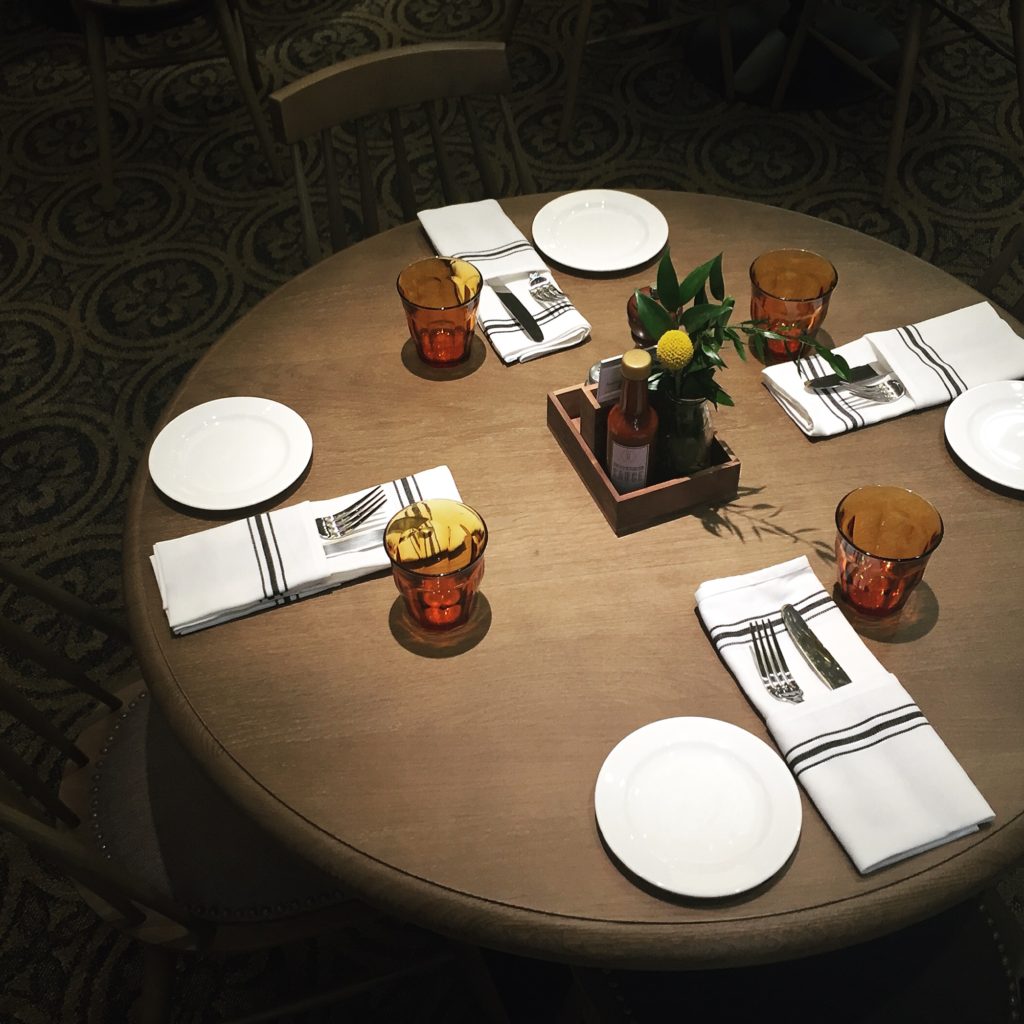 As the food began to make the rounds on thick wooden trays and boards I was excited to see the bites were what I had imagined – an elevated take on Southern cuisine – with some surprises here and there stemming from Autry's resume. We started off with Classic Pimento Cheese served on crackers and with raw veggies. The parsley and dill gave a freshness to the roasted piquillos. Next up was a Vegetable Greek Salad which was light but earthy with hunks of creamy feta piled in with dressed beets and carrots. The Tomato Pie was the big surprise for me. I expected a plain tomato flatbread but instead got hit with the flavorful herb aioli and immediately felt an overwhelming urge to ask for the recipe. The Brussel Sprouts won my husband's "best dish" vote of the night which was almost impossible to accept as getting him to eat brussels is a challenge I thought I had begun to give up on. The rounds continued with Vegetable Gnocchi and Pickled Shrimp and then the finale of desserts which made me wish I hadn't taken seconds of every other dish. Buttermilk Panna Cotta with fresh berries and granola started off the line followed by Betty's Coconut Cake and then the star of the show, Dark Chocolate and Sea Salt Cookies. I feel compelled to apologize for the number of cookies my husband and I consumed, but in all honesty I would do it again. They were light but decadent, sweet but salty, and just generally delicious. I also ate the coconut cake with reckless abandon but it felt less guilty as I limited myself to one piece.
Thinking about the food today I kept coming back to how approachable each dish was. It was all so well done yet somehow made you feel like you could cook it if only you had the recipe card. There is something I love about that, even knowing I am kidding myself. Maybe it's because I come from a Southern family and grew up with women in the kitchen who made food that made you eat until you were uncomfortable (there was always room for another biscuit) and would wave their hand like it was no big deal and laugh at the idea of a written recipe. The food feels natural and cooked with love. It feels good.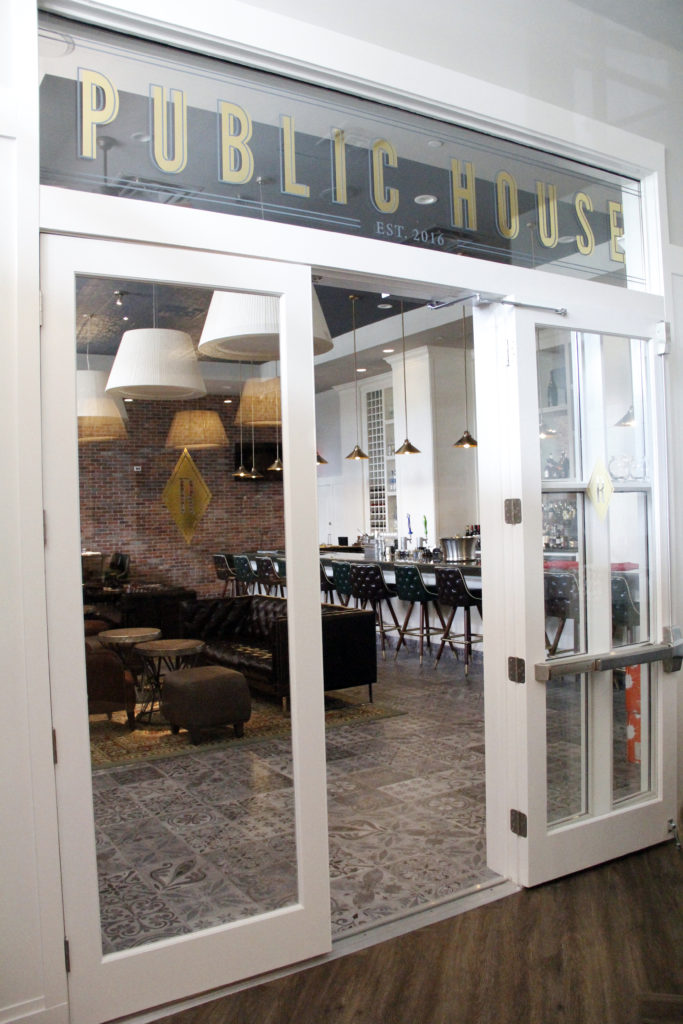 The Regional Kitchen and Public House is a much-needed addition to West Palm Beach and sure to be a success. A comment I heard throughout the night was how it felt like you were on Palm Beach island, not downtown. I agree with that observation and enjoyed the atmosphere they've created. Distinguishing the public house from the kitchen was also a great idea to give different options depending on the mood you're in. There is also private dining and event space with a private bar, A/V and outdoor patio access perfect for personal or corporate events.
Congratulations to Chef Lindsay Autry, Thierry Beaud and their teams.
The Regional has hatched!
The Regional Kitchen and Public House
651 Okeechobee Blvd, West Palm Beach, FL 33401 (CityPlace)
561.557.6460
eatregional.com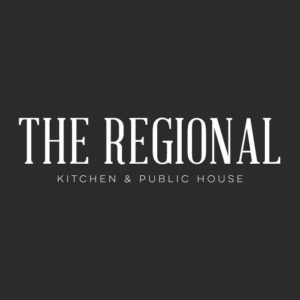 The following two tabs change content below.
Cristyle is a South Florida native, born in Miami and raised in Palm Beach. Her love of food came through her travels and seeing how cuisines differ and relate so much. She attended the University of Florida, had a short stint in Charlotte, NC and is now back home - ready to eat her way through Palm Beach County and share her findings with locals and visitors alike. From brunch to happy hour to foodie events, she's got you covered!