EAT PALM BEACH | DEGUSTABOX
Experience Degustabox at 50% off! Use Code: D444I and pay just $9.99!
(Regular Price: $19.99 | Box Value: Approx. $30)
Degustabox is a subscription service offering a surprise package of 10-15 consumer goods each month.
The March Box included:
Loacker Wafers
Post Great Grains
7Days Croissant
Homebrew Quick Pickle Mix
Elmhurst Rice Milk
Julian's Recipe Waffles
BluePrint Energy Tea
OREO Cookie Bar
I was excited to see a couple returning items in this month's box, the Julian's Recipe Waffles and 7DAYS Croissants. These are such quick and tasty breakfast options. Pop a Julian's waffle in the toaster oven for literally like a minute and have a syrup-free waffle to enjoy at home or on the go. The croissant is even easier just opening the bag to a ready-to-go peanut butter and chocolate pastry (they have a variety of flavors and fillings). There was also Post Great Grains cereal for the morning with coconut, almonds and all kinds of goodness. An interesting addition in the box was the Elmhurst Milked Brown Rice. I had never heard of it, but it's currently chilling in the fridge, so we'll see how it goes!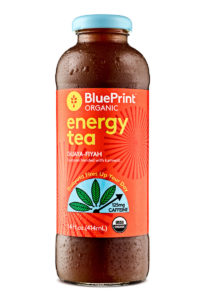 Another new beverage I discovered in this Degustabox was the BluePrint Energy Tea. I had the Guaya-Fiyah flavor with Guayusa, turmeric and cayenne. With a boost of caffeine and a potentially acquired taste, I actually really liked this one. I'm always on the look out for a new juice, tea, you name it.
There were a couple yummy sweet tooth choices with the Loacker espresso wafers and OREO cookie bar. I love a good wafer with the crispy layers and creamy filling. The OREO cookie bars are an awesome newer offering for someone who wants OREO flavor without committing to an entire bag of cookies. This month's flavor was Mint.
I'm still wrapping my head around these quick pickle mixes. Apparently you mix it with produce and in a day you have pickled goodies! Looks like I'll be making a trip to the store for some cucumbers.
If you're looking for a way to try out some new products and get a fun surprise box every month, I'd give Degustabox a try and see what you think.
For more information or to order, visit Degustabox.
Experience Degustabox at 50% off! 
Use Code: D444I and pay just $9.99!
(Regular Price: $19.99 | Box Value: Approx. $30)
@DegustaboxUSA | #DegustaboxUSA
The following two tabs change content below.
Cristyle is a South Florida native, born in Miami and raised in Palm Beach. Her love of food came through her travels and seeing how cuisines differ and relate so much. She attended the University of Florida, had a short stint in Charlotte, NC and is now back home - ready to eat her way through Palm Beach County and share her findings with locals and visitors alike. From brunch to happy hour to foodie events, she's got you covered!