EAT PALM BEACH | DINE FOR HOPE
Place of Hope is teaming up with local restaurants to provide hope and healing for the 1,250 children in Palm Beach County who have been removed from their homes due to abuse and neglect.
GIFT CARD MATCHING
During the month of their choice, participating restaurants will match guest donations dollar-for-dollar (or up to a predetermined amount) in the form of a gift card for the guest to use during their next dining experience.
CELLAR & CHEF PAIRING DINNERS
Bringing philanthropy to the dining table, a Cellar & Chef evening is an opportunity to support the mission of Place of Hope and enjoy an exquisite pairing from some of our area's best chefs and sommeliers.
July 23, 24 & 25
Each month, the last Monday, Tuesday and Wednesday, Chili's will donate 15% of the event day sales to Place of Hope. Patrons must show their server this FLYER for the percentage to be donated.
July 23-July 25
September 24-September 26
4252 Okeechobee Blvd., West Palm Beach, FL 33409
561-689-9118
Month of August
Dine at Paris In Town Le Bistro in Palm Beach Gardens during the month of August, make a donation to Place of Hope, and get a gift card* to use on your next visit in return!
11701 Lake Victoria Gardens Ave, Palm Beach Gardens
561-622-1616
*Gift card matching up to $25!
Sunday, August 5
Join Hog Snappers Shack & Sushi for Community Sundays on the first Sunday of every month. Hog Snappers (North Palm Beach and Tequesta) will donate 10% of sales from 11 AM- 4 PM on the first Sunday of every month.
279 US Highway 1, Tequesta, FL 33469
561-401-9309
713 US Highway, North Palm Beach, FL 33408
561-444-2481
Friday, September 7
Dine at California Pizza Kitchen in the Wellington Green Mall from 11 AM to 9:30 PM and 20% of proceeds will be donated to Place of Hope! Guests must show this FLYER or mention Place of Hope to their server.
10300 Forest Hill Blvd., Ste. 197, Wellington
561-793-1601
Tuesday, September 11
Anthony's Coal Fire Pizza PBG will donate 20% of tracked dine-in and carry out sales for the following dates. Patrons must tell their server they are dining to support Place of Hope for donation to count.
Next date: November 13
2680 PGA Blvd., Palm Beach Gardens, FL 33410
561-804-7777
Tuesday, October 30
Get your barbecue fix on October 30 at Pig-Sty BBQ because they are donating 15% of all proceeds from the day! They are open from 11 AM to 9 PM on Tuesday.
706 W Boynton Beach Blvd, Boynton Beach
561-810-5801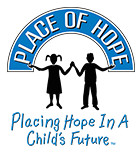 Place of Hope
Place of Hope is a unique, faith-based, state-licensed children's organization providing family-style foster care (emergency and long-term); family outreach and intervention; maternity care; safety for victims of domestic minor sex trafficking; transitional housing and support services for youth aging out of foster care; housing and support services for homeless families; foster care recruitment and support; hope and healing opportunities for children and families who have been traumatized by abuse and neglect throughout our region.
The following two tabs change content below.
Cristyle is a South Florida native, born in Miami and raised in Palm Beach. Her love of food came through her travels and seeing how cuisines differ and relate so much. She attended the University of Florida, had a short stint in Charlotte, NC and is now back home - ready to eat her way through Palm Beach County and share her findings with locals and visitors alike. From brunch to happy hour to foodie events, she's got you covered!