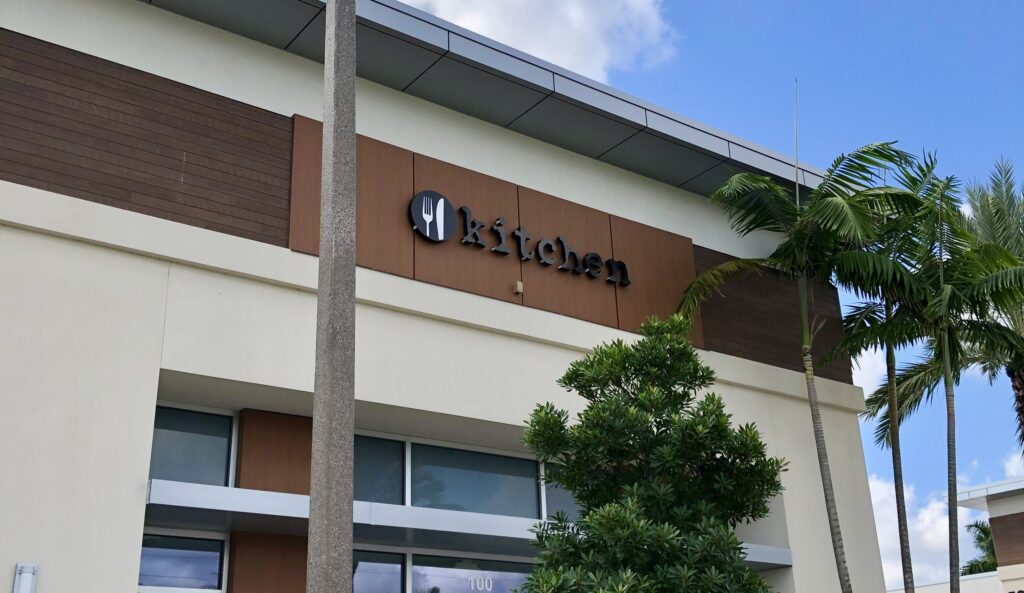 Palm Beach Gardens | Kitchen has arrived at Alton!
We snuck in for a sneak peek of Kitchen's newest Alton Palm Beach Gardens location this weekend and it was everything I hoped it would be. 
If you know the Byrnes, you know that Matthew is a phenomenal chef and Aliza is the hostess with the mostess. Their North location is totally in line with their wildly popular flagship South Dixie restaurant. The vibe is simple and clean while feeling expensive and inviting. Their signature monochromatic canvas allows the gold fixtures to pop and details to shine through. 
The large dining room features a u-shaped bar serving wine, beer and cocktails. The menu features favorites like the "bacon, eggs and toast," chicken schnitzel and infamous coconut cake. The staff is friendly, professional and attentive. 
For dinner we started with the always-delicious Asparagus, Prosciutto, Chevre and Poached Egg and an Ahi Stack – theirs is perfectly fresh with mango, avocado and a spicy soy dressing. I dove into a plate of Seared Diver Scallops over corn & leek risotto while the hubs went for the Strip Steak served with charred asparagus and parsley fries. Other dishes at the table include the Fettucini topped with rock shrimp in a vodka sauce and Sautéed Fish which was a golden tilefish prepared with lemon, grape tomatoes and capers.
Aliza floated around the space looking effortlessly chic while greeting guests and running a tight ship. Chef Matthew popped by to say hello while their son helped keep an eye on the valet line. It was a family affair, run as smoothly as if they had been open for years. Every dish was cooked beautifully, the dining room bustled with safety measures in place (they also have an outdoor seating area) and the atmosphere was relaxed and engaging. 
I have been a longtime fan of Kitchen and the Byrnes, so I am thrilled to have them so close to home. I think this location is sure to become a happy hour hotspot, date night pick and special occasion venue with their private dining area.
Cheers and welcome to North County!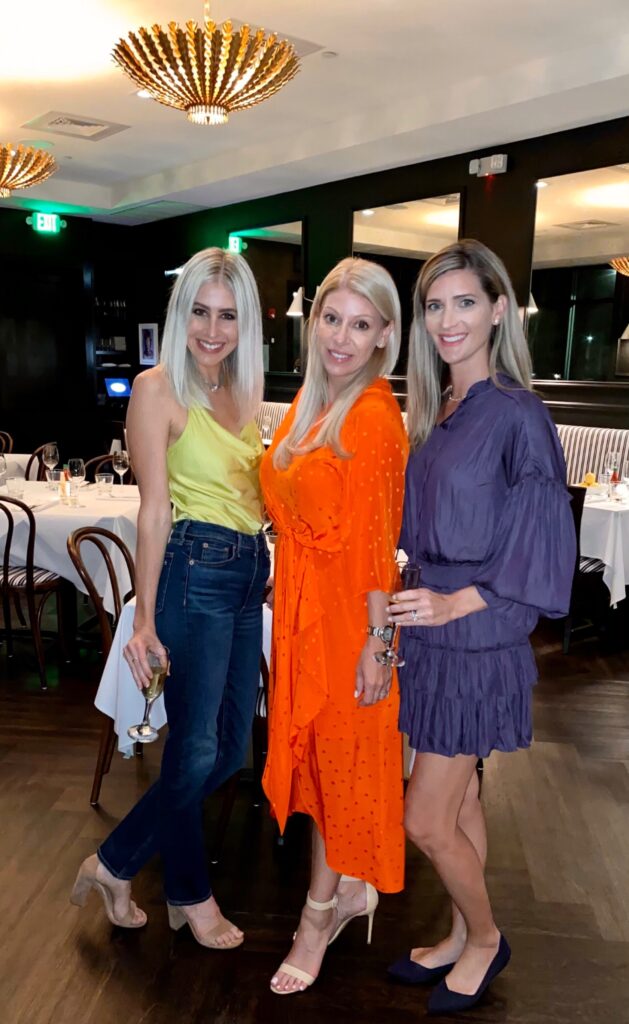 The following two tabs change content below.
Cristyle is a South Florida native, born in Miami and raised in Palm Beach. Her love of food came through her travels and seeing how cuisines differ and relate so much. She attended the University of Florida, had a short stint in Charlotte, NC and is now back home - ready to eat her way through Palm Beach County and share her findings with locals and visitors alike. From brunch to happy hour to foodie events, she's got you covered!