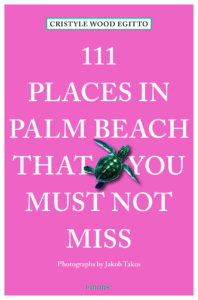 111 PLACES IN PALM BEACH THAT YOU MUST NOT MISS
HOLIDAY GIFT GUIDE
One of my favorite things about writing this book was the chance to highlight local businesses and points of interest. I have been a Palmbassador for a few years and am always honored to inspire people to visit and discover our beautiful county. With the global pandemic impacting so many of our locals, 2020 is the perfect year to not only pick up a copy of 111 Places as a gift, but also use it as a guide to other gifts to check off your holiday shopping list this year.
Here are a few ideas: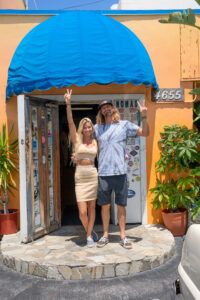 APPAREL & GOODS
Ch. 2 Blueline is a fantastic option for water-centric apparel, services and goods from paddle boarding classes to straw hats. Plus- bonus! – you can support other locals like Sea Lustre in their clothing department. Need an option further South? Visit the Heavyside family at ch. 103 Nomad Surf Shop.
Take a day for yourself by strolling Worth Avenue and visiting the flagship ch. 60 Lilly Pulitzer store. Head to The Royal for a curated selection of wine and spirits from Master Sommelier Virginia Philip in ch. 88.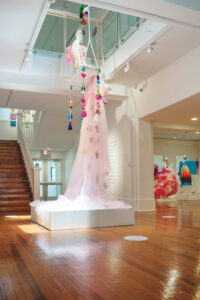 EXPERIENCES & ADVENTURE
Giving the gift of culture is perfect for that person who has everything or those who value experiences over possessions. Ch. 58 Kravis Center offers a calendar of performances from comedy shows to Broadway productions. Cover admission to some of our many local museums like ch. 99 Cornell and ch. 66 Norton. 
For those looking for a little adventure for the holidays, consider catching air at Okeeheelee Park at Greg Norman Jr.'s ch. 67 Shark Wake Park. Looking to unwind? Sit beside the Waters of the World pools in ch. 27 at PGA National Spa.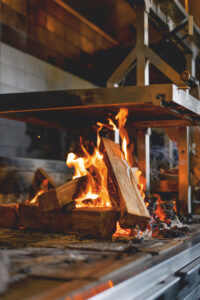 FOOD & BEVERAGE
Give the gift of delicious this year with a gift card to one of the fabulous restaurants featured in the book. For incredible baked goods or lunch, turn to ch. 29 Aioli. For lunch above the Atlantic look at ch. 94 Benny's on the Beach or dine with a James Beard nominated chef at Buccan in ch. 37.
Support local and stay caffeinated with specialty coffees from ch. 20 Pumphouse Coffee Roasters in Jupiter, FL. Their coffees are available online for shipping nationwide or at their local coffee shops for a quick gift on the go. More of a tea lover? Try out ch. 82's Serenity Garden for afternoon tea or teas to go.
Perfect for the sweets lover in your life, ch. 56 Hoffman's Chocolate features a wide variety of confections at multiple locations in the area. This is also a great holiday party / hostess gift idea. For treats by the handful, make a trip to ch. 38 Bulk Candy Store.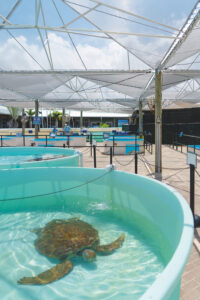 FOR THE LITTLE ONES
Go for fun in the sun with tickets to the Rapids in ch 74 or visit the turtles at Loggerheard Marinelife Center ch. 26. Thrill them with candy-covered donuts from ch. 11 Jupiter Donut Factory or show them some of the treasures from the sea at Sea Shell City in ch. 22.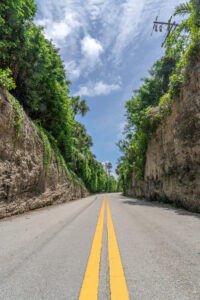 ON A BUDGET
This year has been tough for many. Looking for some free options to make a day special? Drive through the beautiful Coral Cut of ch. 48. Check out the HEAU Mural below the Royal Poinciana Bridge in ch. 54. Visit one of the parks and learn about its name, history and hidden secrets like ch. 6's Dubois or walk Dog Beach in ch. 5.
111 Places in the Palm Beach That You Must Not Miss is a fantastic holiday gift idea for readers, explorers, historians, locals and visitors alike. Designed for display on your coffee table or bookshelf while being handheld size for bringing along on an adventure, at $20 it's a thoughtful present or stocking stuffer for anyone – from mom to your child's teacher to your favorite holiday party host.    
*Photos by Jakob Takos as featured in
111 Places in Palm Beach That You Must Not Miss
The following two tabs change content below.
Cristyle is a South Florida native, born in Miami and raised in Palm Beach. Her love of food came through her travels and seeing how cuisines differ and relate so much. She attended the University of Florida, had a short stint in Charlotte, NC and is now back home - ready to eat her way through Palm Beach County and share her findings with locals and visitors alike. From brunch to happy hour to foodie events, she's got you covered!