Disclaimer: I partnered with Florida Prepaid to bring you this post and share my personal experience. This post reflects my honest opinion, however I am not a financial advisor. This post may contain affiliate tracking links at no additional cost to you. Thank you!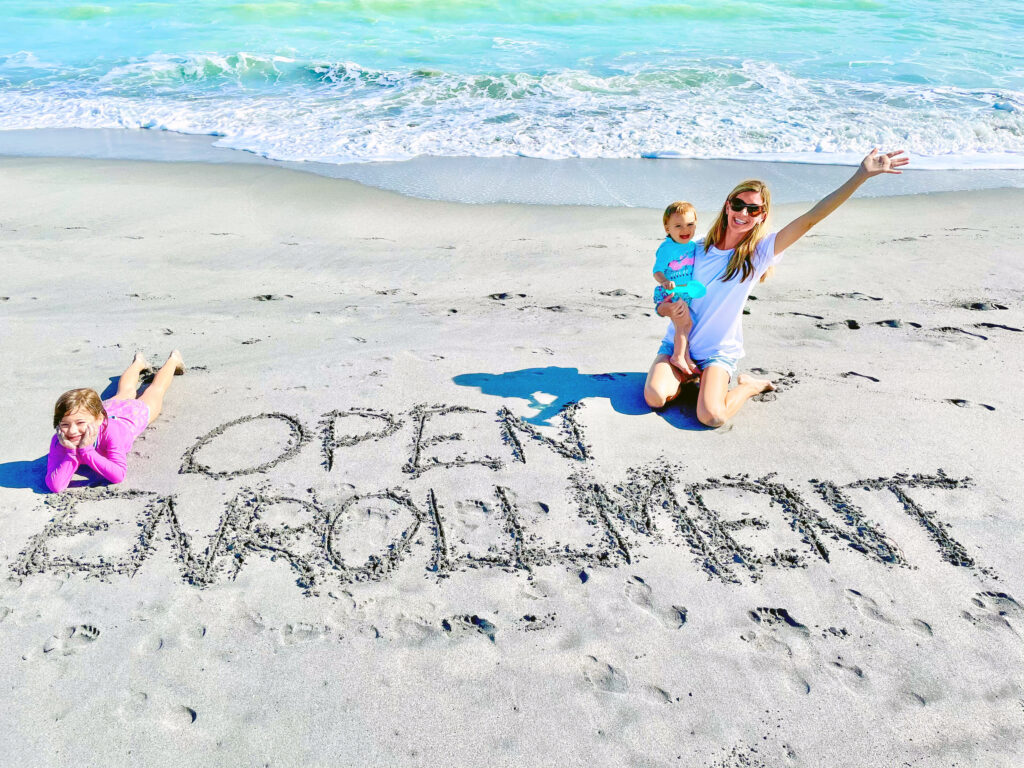 For those of you who don't know, I am a native Floridian, born in Miami and raised in Palm Beach County. Back in the day (aka the early 1980's) I feel like college planning was less mainstream than it is now. But my mom has always been fiscally responsible and when I was a child purchased a Florida Prepaid Plan for my sister and me.
By the time high school rolled around and I was applying for schools, it was amazing to know that if I chose to stay in-state she had already paid for four years at a university and a dormitory package. Thankfully, I worked very hard in school and was able to earn a full academic scholarship to the University of Florida. But what I loved about my plan – that I don't think any of us realized – was the flexibility. Because I had the scholarship, my mom was able to get all the unused Prepaid Plan savings refunded. So when I decided to move into an apartment from the dorm, my mom was able to use the refund toward my monthly rent, books and college incidentals. After graduation, I had considered furthering my education, not in graduate school but culinary school. Another benefit was the ability to apply those unused Prepaid Plan dollars beyond my undergraduate years and toward technical schools. Once again..genius, mom!
When we started our own family, my husband and I both knew Florida Prepaid was a program we absolutely wanted to invest in for our girls, and early. My husband also had a plan as a child, which he used toward his out-of-state tuition at the University of North Carolina Chapel Hill. As a parent I love the peace of mind Florida Prepaid provides us and have honestly been a raving fan of this program for decades. I also like how they have added different plans and packages, providing flexibility for various budgets and long-term goals.
Florida Prepaid is a program I absolutely recommend to all of my friends when they are pregnant / family planning so they can research the options and have it in the back of their mind. I think the earlier you start the better, as it can be very affordable. For both of our girls we went with the 5-year payment plan vs Lump Sum. The monthly payment and overall cost fit our budget perfectly. Our oldest daughter is now five years old with a 4-Year Florida University Plan paid in full. Our one-year-old daughter is just learning how to walk and talk, yet already has money being set aside for her 4-Year Florida University Plan as well. I find that to be somewhat amazing.
If you've been considering a Florida Prepaid Plan now is the time to take a look! Open Enrollment begins February 1stand runs through April 30th. They also offer a Florida 529 Savings Plan if that's the route you're looking to take.
For more info visit: www.MyFloridaPrepaid.com
Use Promo Code: BEACH2021
2021 OPEN ENROLLMENT
Florida Prepaid offers five plans, starting at less than $46 a month for a newborn. Anyone who enrolls in a Florida Prepaid Plan during the month of February will save $50 and enroll for free .
Use Promo Code: BEACH2021
4-Year University Plan

Starting at $180.51 a month

1-Year University Plan

Starting at $45.16 a month

2 + 2 Florida Plan

Starting at $144.81 a month

4-Year Florida College Plan

Starting at $115.90 a month

2-Year Florida College Plan

Starting at $53.70 a month
The following two tabs change content below.
Cristyle is a South Florida native, born in Miami and raised in Palm Beach. Her love of food came through her travels and seeing how cuisines differ and relate so much. She attended the University of Florida, had a short stint in Charlotte, NC and is now back home - ready to eat her way through Palm Beach County and share her findings with locals and visitors alike. From brunch to happy hour to foodie events, she's got you covered!