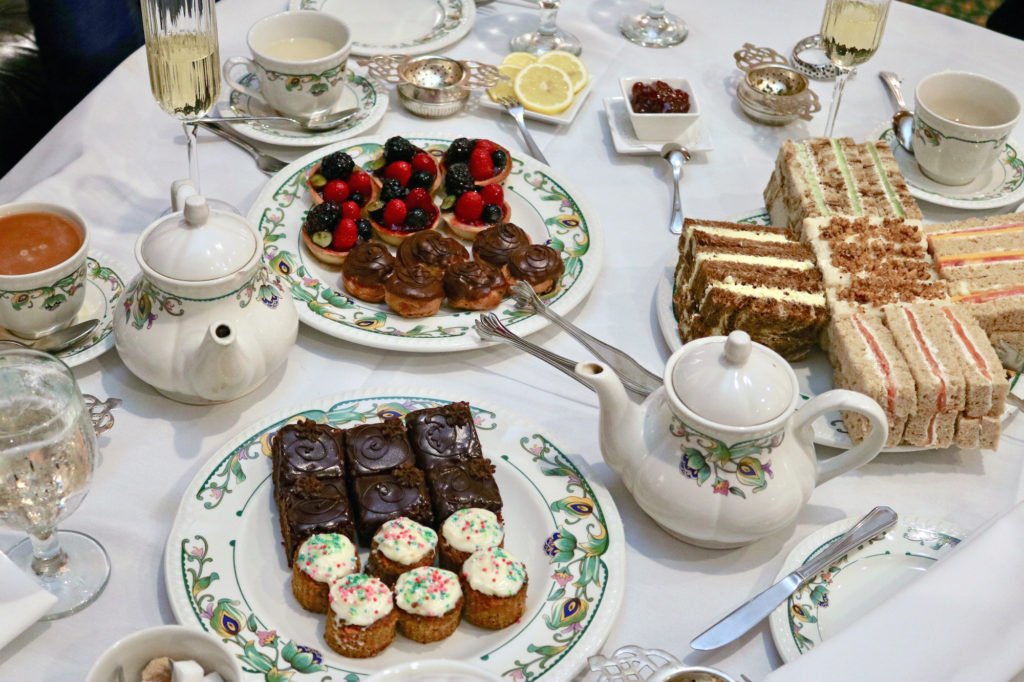 I had the pleasure of sitting down with the ladies of Palm Beach Social Diary, Discover the Palm Beaches and Red Carnation Hotels for British Afternoon Tea at The Chesterfield Palm Beach last week.
Growing up, my mother always took my sister and I for tea. We lived in England for a brief period and something about the tradition stuck with her. The women of our family can't see an available Afternoon Tea and not mention it to one another.
We were seated in the Library, a cozy room with traditional wood paneled walls, filled bookcases and seating vignettes of tufted leather couches and armchairs. Guests are also welcome to take tea in the Leopard Lounge or al fresco in the Courtyard.
Tea began with a glass of champagne, a nod to the experience of British nobility. The Chesterfield offers a variety of packages depending on your party, including a Prince and Princess Tea for the little ones.
We each perused the menu and selected a tea of our liking. Options included a naturally sweet Rooibos, Classic Earl Grey black tea, Peppermint Infused mint tea and, my choice, a delicate White Fuijan Tea. Others included:
Sencha Tea
Oolong Tea
Camomile
English Breakfast
Orange Pekoe
Mango
Blackberry
We were soon greeted with personal pots of loose leaf tea and teacups, plates of sliced lemons and cream. Next a small tower of plates was placed on the table with crustless sandwiches and seasonal pastries of tarts, carrot cake and chocolate cream puffs.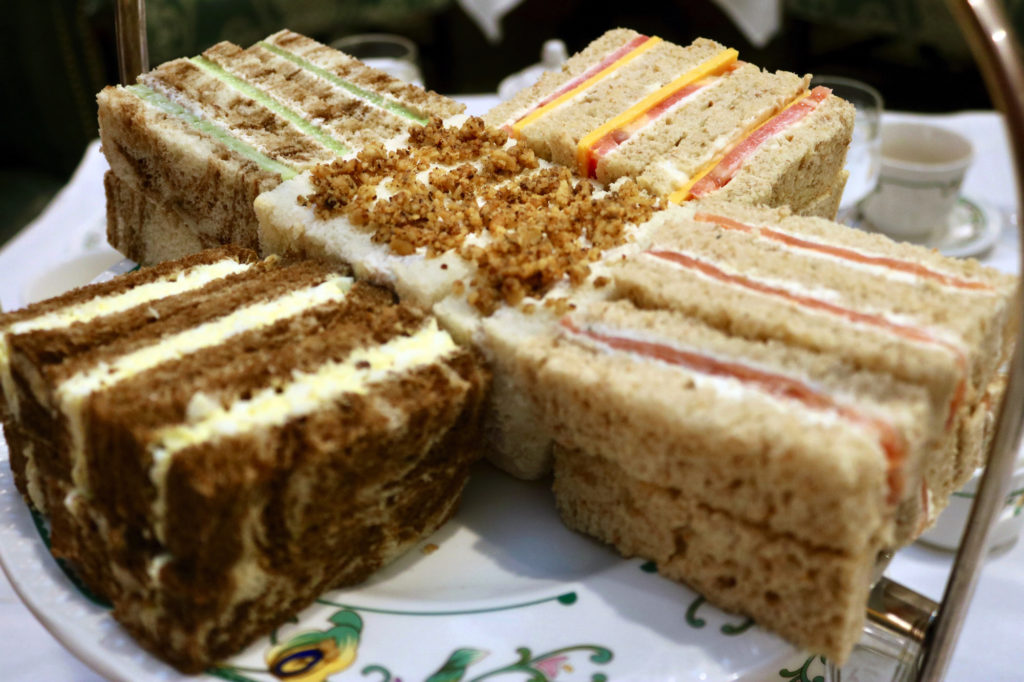 Personally, one of the things I look forward to most at Afternoon Tea are the cucumber sandwiches. They have always been my favorite and are something I rarely experience elsewhere. The sandwiches included:
Roasted Chicken Salad with chopped walnuts on brown bread
Smoked Chilean Salmon with dill cream cheese on brown bread
Sliced English Cucumber with mayonnaise on white bread
Egg Salad with whole grain mustard on rye
Vine Ripened Tomatoes & Cheddar with mayonnaise on brown bread
The pastries were bite sized and delectable which was perfect as I was pacing myself for the grand event, scones.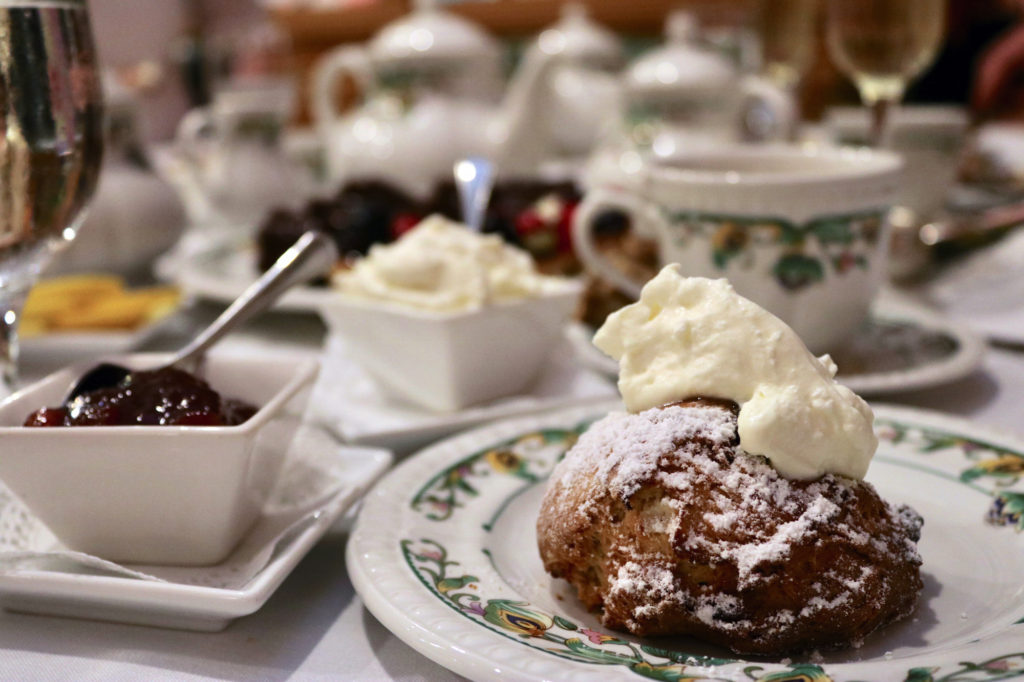 Another Afternoon Tea staple, authentic British scones were served fresh from the oven and dusted with powered sugar. They were warm and tasted delicious coated in the sweet housemade strawberry jam and thick clotted cream.
The Chesterfield offers afternoon tea daily from 1pm-5pm, by reservation, to both guests and locals. After tea I took a brief tour of the hotel and loved hearing the history of the owners and the personal touch they maintain on each of the properties. Their philosophy that "no request is too large, no detail too small" rang true throughout the afternoon.
I'm looking forward to taking my mom and sister. We haven't been for a tea in too long.
The Chesterfield Palm Beach
363 Cocoanut Row, Palm Beach, FL 33480
561.659.5800
chesterfieldpb.com
Thank you for the invitation, Jess & Leah!  |  pbsocialdiary.com
Thank you for the photos, Angela!  |  thepalmbeaches.com
Thank you for the super cute accessories, Coastal Girls! | coastalgirlsco.com
The following two tabs change content below.
Cristyle is a South Florida native, born in Miami and raised in Palm Beach. Her love of food came through her travels and seeing how cuisines differ and relate so much. She attended the University of Florida, had a short stint in Charlotte, NC and is now back home - ready to eat her way through Palm Beach County and share her findings with locals and visitors alike. From brunch to happy hour to foodie events, she's got you covered!