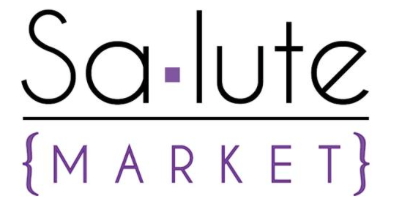 EAT PALM BEACH | SALUTE MARKET
Salute Market is finally here! I have been so excited for this place to open since seeing the "Coming Soon" signage in the windows. They are the perfect addition to the PGA Commons / Shoppes at PGA West section of PGA Blvd. A semi-self serve deli, bar, market and liquor & wine shop, Salute brings a perfect blend of offerings to their guests.
The deli is run through the counter. Here you can order a sandwich to-go or to enjoy at one of the bistro tables. Grab a side or chips, a beverage and check out. You can take your meal to go or take a number to have it delivered to your table. The drink selection is great with beer (including some locals!), wine, cocktails, sodas, iced teas, you name it. They offer Boars Head meats, house-roasted meats, signature sandwiches (named after friends and family), specialty salads and artisan cheeses.
Our first visit I went with Tommy's Chick, a chicken salad sandwich topped with honey mustard, bacon and fixings. I also sampled a few of the sides and have been thinking about the Mediterranean inspired Quinoa side with peas, red pepper, kalamata olives, feta, sweet onion ever since. It was delicious!
The hubs went with the Campanella, an Italian sandwich featuring genoa salami, capicola, pepperoni, provolone, hot pepper relish and a vinaigrette. I was obviously jealous as this is one of my favorite sandwich combinations. Luckily he offered me a bite, and then ordered it again on our second visit so I could sneak another!
On our second visit, I decided to build my own Grilled Cheese. I love this concept because I'm a big grilled cheese fan but rarely get too fancy about it when I make them at home. Salute has delicious bread and cheeses to choose from so this may become a go-to for me. And I don't know what's up with their bacon, but it is to die for. If you like a buttery, crispy, super yummy melted cheese situation, I recommend checking it out.
If you're not looking to have a bite, Salute also has a great bar and market. There are rows of wine and liquor to shop, a back bar area to enjoy one of their cocktail creations and an outdoor bar area perfect for happy hour (or any hour, really). They offer HH drink specials and small plates.
You can also swing by Salute if you're looking to grab a foodie gift. They have a selection of glassware, specialty gifts and accessories.
The family team at Salute Market envisioned a place to "enjoy life" and I think they've really accomplished that. If you haven't been, I recommend making a trip and seeing what they're all about.
Meals at the Table
Salute Market
5530 PGA Boulevard, Palm Beach Gardens, FL 33418
561.425.5651
salute2u.com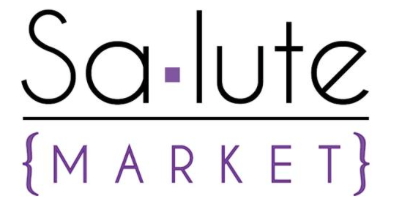 .  .  .
It's about YOU. Without you there is no us. Period.
It's about enjoying life, through food, wine, cocktails and great people.
It's about passion, we are passionate people.
It's about family, our team is our family.
It's about sandwiches, every sandwich on our menu tells a story, what would yours be?
It's about experiencing a new wine, you may fall in love.
It's about food, we love to eat.
It's about ideas, we want to hear yours and we want you to steal ours.
It's about exceeding expectations, If you want something, just ask for it.
It's about meeting new people and making new friends.
It's about parties, we love to plan them, at our place or yours.
It's about supporting local business and our community.
The following two tabs change content below.
Cristyle is a South Florida native, born in Miami and raised in Palm Beach. Her love of food came through her travels and seeing how cuisines differ and relate so much. She attended the University of Florida, had a short stint in Charlotte, NC and is now back home - ready to eat her way through Palm Beach County and share her findings with locals and visitors alike. From brunch to happy hour to foodie events, she's got you covered!