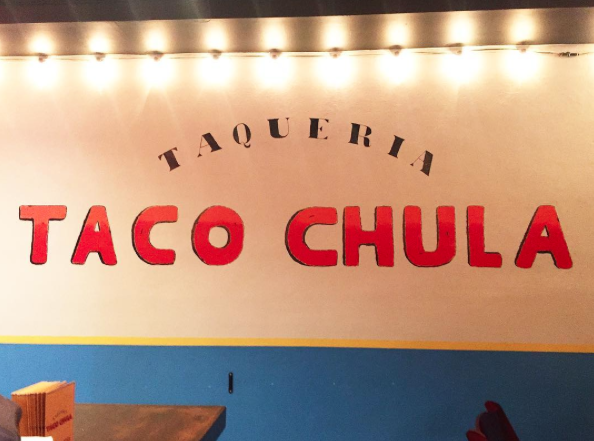 EAT PALM BEACH | TACO CHULA
Taqueria Taco Chula is the new kid in town in Palm Beach Gardens. Located in the former "Abbey Road Plaza" the owners wanted to bring authentic Mexican food to the area.
Modeled after a taqueria stand or cart, Taco Chula started serving up their "handsome tacos" this past December. With a simple but flavor-packed menu they offer tacos, quesadillas, burritos, tortas and gorditas made with a variety of meats or vegetarian option.
The restaurant is intimate with a couple of 2-top tables and a bar along the wall designed by restaurant partner and artist, Scott Lainfiesta. Brother and sister team, Peter Tapia and Dahiana Lainfiesta (also of Canino Pet Spa just a few doors down) run the day-to-day business. The concept is one they've had for a while and the space one they've been eyeing for quite some time.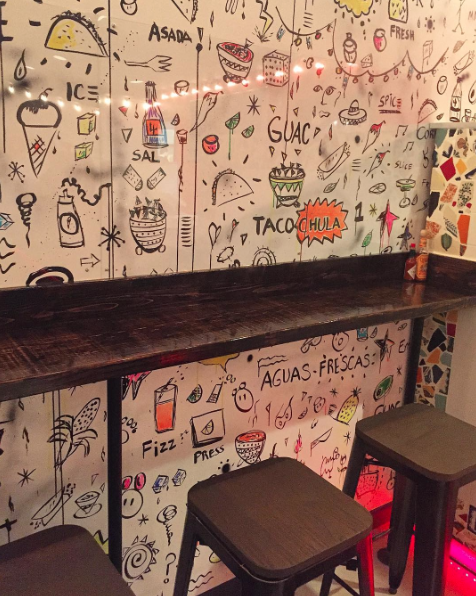 Popping in for dinner with the little one I decided to grab take out and got the Chicken ("Pollo") Quesadilla and Braised Beef ("Barbacoa") Gorditas.  They also offer Spicy Pork, Carne Asada steak and Chorizo sausage protein options. The quesadillas were a good portion and my daughter charged through half before I could manage a bite. I went with the gordita and the barbacoa meat was fantastic. I loved the texture and see the effort they put into creating perfect bites with the portions. I'm definitely looking forward to going back for a taste of the tacos and am sure the hubs will spring for a burrito.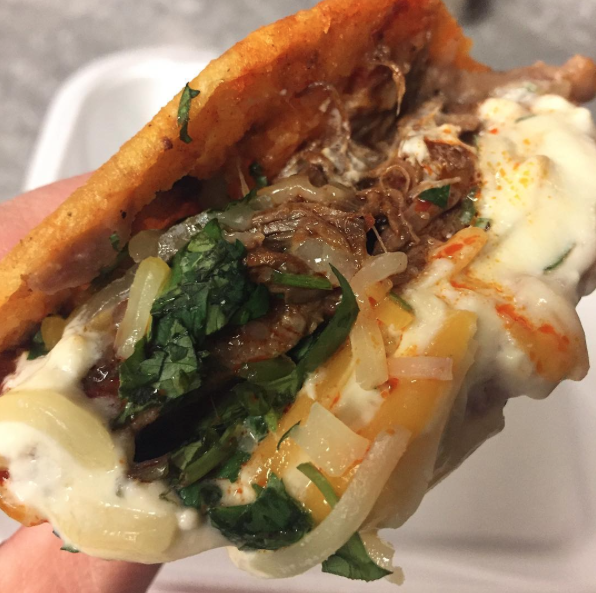 PBG/PGA Blvd residents, we're thrilled when we see dining options pop up in our neck of the woods. Taco Chula offers a great spot for a quick bite or quality take out on the run. Family owned and operated, I hope they see great success at Taco Chula!
Taqueria Taco Chula 
10800 N Military Traill, West Palm Beach, FL 33410
The following two tabs change content below.
Cristyle is a South Florida native, born in Miami and raised in Palm Beach. Her love of food came through her travels and seeing how cuisines differ and relate so much. She attended the University of Florida, had a short stint in Charlotte, NC and is now back home - ready to eat her way through Palm Beach County and share her findings with locals and visitors alike. From brunch to happy hour to foodie events, she's got you covered!