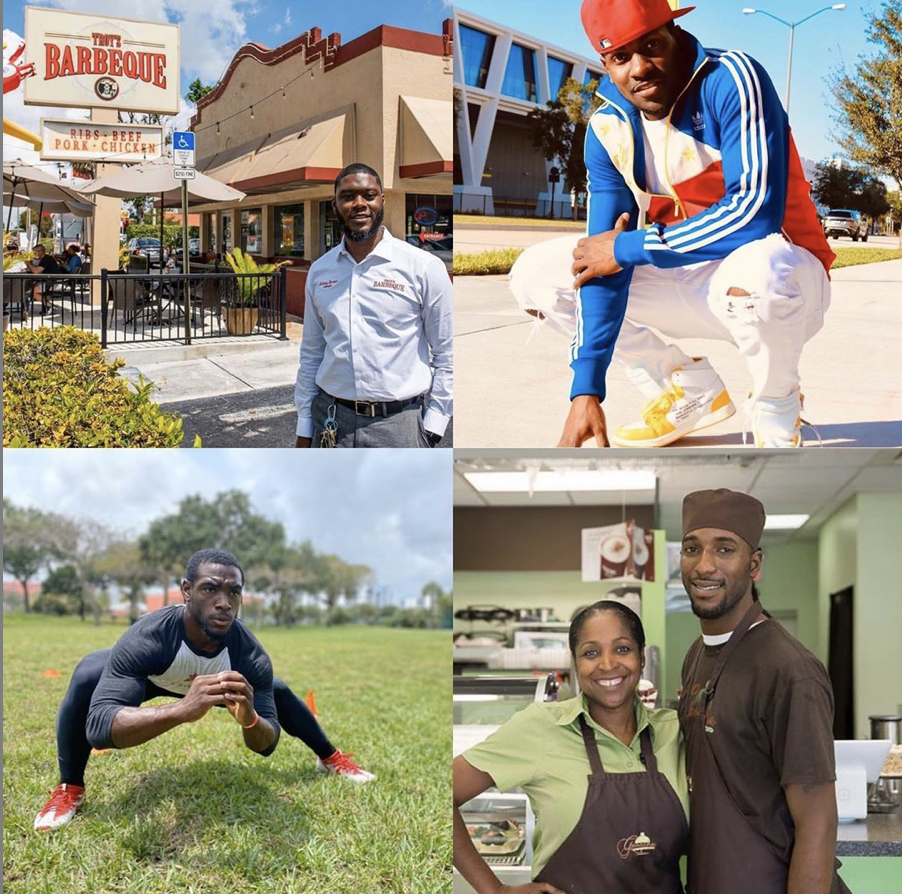 In support of the black community, I posted on my Instagram asking for some of your favorite local black-owned businesses. Here is a list of what you all suggested!
This is in no means meant to be a comprehensive list, but a resource for those looking to help support local black businesses owners, entrepreneurs and community leaders.
ADDITIONAL RESOURCES
FOOD & BEVERAGE
Troy's BBQ
Ganache Bakery
Queen of Sheeba
The New Vegan
The Purple Shrimp
Catering CC
Café Sweets Bakery
Trindy Gourmet
Citrus Fresh Grill
McCray's BBQ
Smart for Life
Silver Spoon
Underground Chefs Table
5ive Star Entertainment
Lux Cakery
Chef Inc 1
Chef Bigggz LLC
Fusion Grill Restaurant
BDS Catering & Productions
Cake Lady Ann Collins
Sugar Plum & Grumbling Growler
Natuurlik Food Truck
Reggae Beets Food Truck
Kenmore Wines
Pete's Crazy Grill
Cupcake Star
Hook Fish & Chicken
Chef Lala's
FIWE Caribbean Cuisine
Do Do's Donuts Food Truck
Blue Mountain Coffee
Also check out the food blogger The Hungry Black Man
HEALTH & FITNESS
Brick by Brick by Gerald Hearns
Phil Fit
9 Round LW/Wellington
FASHION & BEAUTY
Ainkas Jewels
The Bombshell Boutique
Elizabeth so Fancy
Magnolia Boutique (magbstyle)
Tyler Brooke Wellington
After 5 Lux
SERVICES
Sean Green's Dance Factory
Erica J Photography
The Corporate Side Hustler
Glam Touch Rentals
One Drop Pressure Cleaning
Revolutionary Garden
Cousins Law
Kenneth Smith Photgraphy
Imagery by Jules Photgraphy
5ive Star Entertainment
Reem Photography
Just Glam Events
Dream Weddings and Events
Styles by Stallings Events
DB Kreative Xpressions LLC
Taylor Couture Creations
Vending Factory
MB Calligraphy & Engraving
Kingdom Driven Entrepreneur
Latch Life Barbershop
Crowned Marketing & Communications
Salesia Smith Grodon Law
Elite Bookings
MISC
Leslie Streeter, Author "Black Widow"
Live with Tiffany
TrackFit
The following two tabs change content below.
Cristyle is a South Florida native, born in Miami and raised in Palm Beach. Her love of food came through her travels and seeing how cuisines differ and relate so much. She attended the University of Florida, had a short stint in Charlotte, NC and is now back home - ready to eat her way through Palm Beach County and share her findings with locals and visitors alike. From brunch to happy hour to foodie events, she's got you covered!