EAT PALM BEACH | ALTON TOWN CENTER
Last week I went on a foodie adventure at Alton Town Center in Palm Beach Gardens. A new addition to the Donald Ross corridor, this place is bursting at the seams with food options! Anchored by Publix and LA Fitness, the center offers an array of dining options, atmospheres and price points – making it a perfect stop for breakfast on the go, a lunch meeting, happy hour or a dinner date night.
To prove this point I met up with Ashley Martinez of MyKindofCasual for coffee and açaí bowls, Leah Logue of Logue Interiors for lunch, Sarah Scheffer of Lynora's for happy hour, brought home lunch from Bolay for the fam and finished it off with a dinner date night at the recently opened Waxin's.
RAW JUCE | Raw Juce started up locally in the Boca Raton area. I've been a big fan for years and was thrilled to have one open so close to home. They just recently re-launched their seasonal HYDR8 watermelon + mint juice so I snagged one to go and switched up my usual açaí bowl order (I am a sucker for the Power Bowl) to try out the Go Go Goji Bowl – delish!
Raw Juce has always managed to hire the nicest people and Aaron is no different. We chatted about the plaza, exciting things happening in the area and Raw Juce's big move of purchasing an organic farm! The weather was mild enough with their umbrellas to enjoy my breakfast outside and take in some fresh air.
For those new to Raw and looking for some menu faves I suggest the Power Bowl (Banana, Mango, Açai, Oat or Almond Mylk, Protein, Almond Butter blended together and topped with Banana, Flax Seed Granola, Hemp Seeds, Almonds, Blueberry, Garnished with Raw Honey), E3 Green Monster Smooth-E-lixir (Pineapple, Banana, Oat or Almond Mylk, Green Apple, Kale, Protein, Spirulina, E3Live, Garnished with Chopped Almonds, Bee Pollen, Raw Honey), Flu, Detoxifier or Ginger Shot, and the Ginger Green juice (Cayenne Pepper, Cucumber, Ginger, Lemon, Pear, Spinach, Spirulina, Turmeric) and organic oatmeal parfaits. I usually steer pretty green but they have lots of yummy fruit-based juices if you're looking to ease into it! The also offer juice cleanses, organic salads and fusion bowls so there are TONS of healthy and tasty options.
BOLAY | Bolay has been a family fave for years – a healthy option my husband and daughter will both actually humor. Their concept is fast casual with build-your-own bols featuring a menu of bases, proteins, veggies and add-ons. One thing I like about Bolay is I actually mix it up! Some days I walk out with cilantro noodles, shrimp and avocado and others I'm basmati rice, BBQ chicken and broccoli. Plus their new pulled pork got the stamp of approval from the hubs and myself so #BolayAllDay!
I love their iced teas and sometimes snag a cookie for a sweet treat (because I totally leave there feeling guilt-free). They're also a great option for catering – corporate lunch, family meal, you name it. They offer dine-in as well as online ordering, curbside pickup, etc. so easy peasy.
I got to catch up with Chris Gannon, CEO and Co-Founder, while I was there and was happy to hear they are still charging hard through the state – yay for success stories coming out of PBC!
LEMON SHARK POKE | Lemon Shark Poke brings the poke craze to North County! A fast casual spot offering grab and go or sit-down, they offer a menu of bases and proteins (raw and cooked!) with stacks of toppings, sauces, and flavors.
I first tried Lemon Shark when I was pregnant so I was thrilled to see coconut shrimp eventhough I love some fresh ahi tuna. They also offer sticky pineapple chicken and some other cooked proteins which helps open up the menu for those a little less adventurous.
A fun surprise was the self-serve craft beer tap system. The setup is pretty cool with screens showing you the brewery, beer type, ABV, etc. You can purchase a card to load with credits that allows you to pour and enjoy!
HABIT BURGER | I'm not a huge fast food person but Habit Burger doesn't fall into that category for me (like how Chick Fil A is legit). I popped by for lunch to bring home and went real aggressive with a Double Charburger with cheese – two chargrilled beef patties, lettuce, tomato, caramelized onions, pickles, and mayo on a toasted bun. And yes, I made it a combo with fries! I have to say, I really like their burgers. I also made a quasi-Arnold Palmer with their fresh brewed tea and peach nectar.
They do offer lighter fare with a salad menu (not just a salad, but a selection of salads), a vegan veggie burger and also have a handful of sandwiches like the ahi tuna filet and chicken sandwiches. So they're not just burgers, folks!
I didn't realize they also have soft serve ice cream so I grabbed a sundae on the way out with vanilla soft serve, chocolate drizzle, whipped cream and nuts. I have a weakness for malts, which I noticed a minute too late so I'll have to go back for one of those soon.
LYNORA'S | Lynora's has one of my favorite happy hour scenes throughout Palm Beach County and their Alton location is no different. Serving up delicious craft cocktails alongside a killer menu of discounted apps and entrees, their happy hour just always seems to have a great vibe and crowd.
Their burrata is a must-try. I always add the prosciutto and love the pizza version. An insider tip is to order the Calamari sautéed versus fried. Sometimes I go traditional with marinara and sometimes I switch it up with pesto sauce (and a side of marinara for dipping – delish!). We did a "Bartender's Choice" cocktail – with a vodka base – and the Creamsicle concoction they came up with was fantastic! They also make a great Limonata.
I love the indoor/outdoor feel of Lynora's with the side wall opening up to the outdoor patio. The front lounge area is cozy with velvet chairs, sofas and a more intimate feel. I sat down with Sarah who works alongside owner Angelo and is always hustling to expand the brand and keep it fresh.
WAXIN'S | The piece de resistance for me was dinner at Waxin's. I am an Alton frequenter so this swanky Swedish American eatery opening was a highlight I was definitely looking forward to – and it did not disappoint!
Walking up I loved the garden area with lush greenery encasing the outdoor patio dining space. Stepping through the doors you are greeted with a beautiful bar with a floor to ceiling wine wall to your left and dining room to your right. No detail goes untouched with furs draping chair backs, plush velvet barstools and fine art from Jupiter's Artlantic gallery.
Its Swedish influence shows up throughout the menu with Toast Skagen, Swedish Meatballs and a steak menu featuring a "Make it Swedish" treatment with potato puree, bacon wrapped haricot vert and bernaise sauce. American classics like burgers and fish tacos are listed alongside pastas and salads with something for everyone – even the little ones with a substantial kids menu.
The atmosphere is sophisticated but welcoming with craft cocktails and friendly service. Reservations are recommended but a portion of the restaurant is made available for walk-ins. The Stockholm Room has a curtain for private dining with AV capabilities.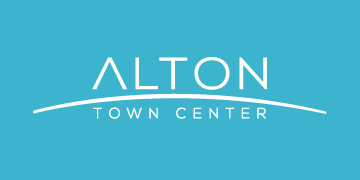 Located within the community of Alton, Alton Town Center is a dining, retail and lifestyle destination anchored by Publix, LA Fitness and a collection of businesses and services. Other restaurants include Starbucks, Longhorn Steakhouse, Chipotle, Panda Express, and Panera Bread.
Featuring open air courtyards with green space, public art fountains and open walkways, this community center offers a variety of amenities and points of interest.
The atmosphere lends itself to friends, families and professionals with its array of offerings. Start the day with a healthy morning bite or coffee, grab a quick lunch to go or stay for a working lunch al fresco, enjoy happy hour specials or dine into the evening under the stars. Alton has a little bit of everything.
Alton Town Center
5320 Donald Ross Road, Palm Beach Gardens, FL 33418
561.578.8782
The following two tabs change content below.
Cristyle is a South Florida native, born in Miami and raised in Palm Beach. Her love of food came through her travels and seeing how cuisines differ and relate so much. She attended the University of Florida, had a short stint in Charlotte, NC and is now back home - ready to eat her way through Palm Beach County and share her findings with locals and visitors alike. From brunch to happy hour to foodie events, she's got you covered!