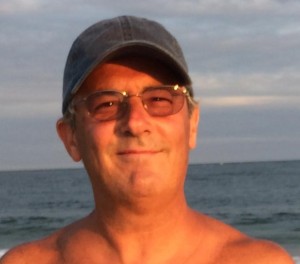 MEET
Charlie Byrne
OF
Charlie Delray
What made you decide to start sharing your foodie adventures?
Well, I've been food-obsessed for a long time. But the combination of the improved iPhone camera, plus the Instagram app, really got me going at a new level. I just suddenly found it very interesting (and easy) to share my adventures with whomever cared to "come along for the ride". And so I figured if I'm going to post stuff online I may as well have my own website as well.
What is your focus/theme/area?
I'm from Delray, so that's more or less my home base. But I'm fortunate that my regular job does send me on fairly frequent trips, so I'm not just local. I also like to hit Miami once a month or so. As for theme, I'm a casual kind of guy so generally I like interesting food but nothing too fancy or pretentious. And I'm not some sort of trust fund kid or wealthy retiree (not that there's anything wrong with that!). So, you'll see lots of pizza, burgers, chicken wings, But, they are mixed in with the occasional Café Boulud, Alinea, and even recently The French Laundry.
Who is the person behind the keyboard/smartphone? 
I grew up the youngest of six children in a blue-collar family in suburban Freeport, Long Island, NY. It's a great little town though, right on the bay, and we enjoyed plenty of super-fresh seafood. I've dug more clams and caught more fluke and flounder and crabs than I could ever count. So even though I didn't know it at the time, I was developing an appreciation for great, fresh food at an early age. Later, my mom got sick and could not cook, so I also started preparing family meals when I was just 12 or so. I sometimes think if my life had taken a few slightly different turns, I might have ended up a chef or restaurateur. And that probably explains why I'm so interested in the "restaurant world", as well as food and cooking in general.
What is your food crush of the moment?
There's a little authentic Chinese restaurant on Federal Highway in Boca called "Duck King". It's often inconsistent and I'm not sure if anyone on site has formal restaurant training. But when it's good, it's really good. I love hot and spicy food, and I love their take on spicy chicken dishes.
What is your dream local dining experience?
The seasonal dinners out at Swank Farms are pretty special and dreamlike!
What's one thing you would love people to know about your blog/site/you?
I don't dine out 21 times a week! I simply don't post all the "boring" meals. For example, I keep a few cans of Chef-Boy-Ar-Dee ravioli on hand for occasional cravings (shocking!). I don't believe in "guilty pleasures" but if I did, I guess this might be one of mine. That and White Castle burgers.
Also, I'm proud that I won the Delray Beach Chili Cookoff the first two years I entered (2000, 2001). I then "retired", quitting while I was ahead.
…
Please share some of your top picks in your area:
Happy Hour: Tryst
Brunch: Dune Deck
Date Night: Café Boulud or Buccan
Bakery: Old School Bakery (for their awesome multigrain bread)
Foodie Event: Cochon 555 and Palm Beach Taste of the Nation
Pizza: Sorry, can't reveal that, it's top secret (although I do hint at it on my website).
Old Favorite: Calypso Restaurant in Pompano
New Favorite: Hot & Soul in Fort Lauderdale, Coolinary Café in Palm Beach Gardens.
…

Where can you be found?
Facebook: facebook.com/charliedelraybeach
Twitter: @charliedelray
Instagram: @charliedelray
Website: www.charliedelray.com
The following two tabs change content below.
Cristyle is a South Florida native, born in Miami and raised in Palm Beach. Her love of food came through her travels and seeing how cuisines differ and relate so much. She attended the University of Florida, had a short stint in Charlotte, NC and is now back home - ready to eat her way through Palm Beach County and share her findings with locals and visitors alike. From brunch to happy hour to foodie events, she's got you covered!