MEET
Jeff Simms, Executive Chef
OF
The Breakers, Palm Beach, FL
Chef Jeffs Simms of The Breakers will be pairing up with Master Sommerlier Virginia Philip at the Chef Welcome Party this Friday for the 2014 Palm Beach Food and Wine Festival – www.pbfoodwinefest.com. We wanted to get to know the chef behind some of The Breakers incredible food before then..
What made you decide to become a chef?
My experience cooking goes back to when I was only 8 years old. I would wake up very early to go fishing down the street, which lead to me cooking my own breakfast.
As I got older I was always watching my mother, who was a phenomenal cook, and I started learning how to prepare more and more dishes. My mother was a great inspiration to me. Her cooking was simple, but delicious and incredibly consistent. Her Italian pot roast tasted the same every time. To this day, I still make it from her original recipe.
When I was 16 I started my first job and quickly discovered that I would rather be over with the line cooks than washing dishes and busing tables. After being moved over to the line, I ended up being named the kitchen manager a year later, and that's where it began.
What is your culinary background? 
When I was in college I continued cooking, and once I was promoted to Sous Chef I decided to pursue my culinary career full time in lieu of finishing my degree. After deciding to follow my passion, I never looked back.
My first job in a real scratch kitchen was at a seafood restaurant in Virginia Beach. I was working for an 86-year-old Greek Chef and this changed my life and perspective on food forever. I have had so many mentors over the years to thank for sharing their knowledge and know I wouldn't be where I am without their guidance and inspiration.
After spending some time as a Pastry Chef with Omni Hotels I was promoted to Executive Chef at the Omni Shoreham in Washington D.C. at the age of 28. I later found my way to the Breakers nearly 20 years ago, in 1996.
How has being a part of The Breakers influenced you as a chef?
One of the greatest influences I have as a Chef is our discerning, well-traveled clients, who expect every element of their event to be extraordinary. Through an extensive collaboration process between our creative event services team and my talented chefs we continue to exceed their expectations, and raise the bar.
With the support of The Breakers behind me, I have also been very fortunate to give back to the community, which is something I find inspiring. A few of the organizations I've personally worked with include Quantum House, American Red Cross, Cancer Alliance of Health and Hope and Children's Home Society.
What is your favorite dish prepared at The Breakers?
Chef Ryan's Sushi at Echo, especially Wahoo Sashimi which is just delicious!
What is your food crush / guilty pleasure of the moment?
A foot long Chicago Dog with Waffle Fries at Dune Dog in Jupiter. Awesome!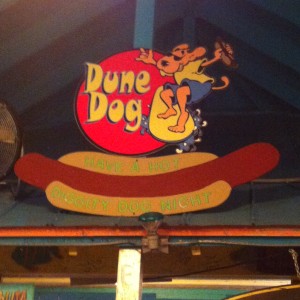 Any advice for local aspiring chefs?
Practice your craft as often as possible. In doing so, it's important to focus on your weaknesses and try new cuisines as you move along. Also, respect the cuisine and its ingredients. There's a beautiful simplicity in keeping food authentic.
The Breakers
1 S County Rd, Palm Beach, FL 33480
561.655.6611
thebreakers.com
The following two tabs change content below.
Cristyle is a South Florida native, born in Miami and raised in Palm Beach. Her love of food came through her travels and seeing how cuisines differ and relate so much. She attended the University of Florida, had a short stint in Charlotte, NC and is now back home - ready to eat her way through Palm Beach County and share her findings with locals and visitors alike. From brunch to happy hour to foodie events, she's got you covered!