EAT PALM BEACH | DEGUSTABOX
Experience Degustabox at 50% off! Use Code: D444I and pay just $9.99!
(Regular Price: $19.99 | Box Value: Approx. $30)
Degustabox is a subscription service offering a surprise package of 10-15 consumer goods each month.
The May Box included:
Karma Water
Cello Whisps
Explore Cuisine Pasta
Rufus Teague BBQ Sauce
Goya Cookies
Goya Salsa
Deep River Chips
Kettlecorn
Post Grape-Nuts Cereal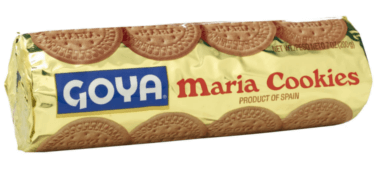 This month's box had one of my favorite guilty pleasures, Goya Maria Cookies. They are crisp and sweet without being too much – the perfect little sweet tooth pleaser.
The snacking was pretty solid this month with Popcorn, Indiana Kettlecorn and Deep River Sweet Maui Onion Kettle Chips. Lord knows I love me some kettle chips! And I'm always up for fun new flavors.
The hubs was happy to see Rufus Teague Honey Sweet BBQ Sauce. I always like to have a fun mix of condiments in the house to shake it up. Same goes for the Goya Salsa Verde. Chicken Quesadillas are a go-to weeknight dinner around here so that was put to use fairly quickly. The Cello Whisps Cheddar Cheese Crisps were a nice touch to spruce up my week of salad lunches this month (so boring).
We haven't tried the Organic Chickpea Fusilli by Explore Cuisine yet but I'm looking forward to it. We've tested out a few pasta alternatives over the years and have found some winners.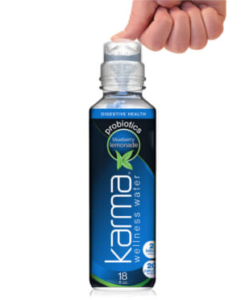 I normally love Karma water, but the Blueberry Lemonade flavor wasn't doing anything for me. I still love this concept though where you push and shake to create a flavored nutrient water. I also wasn't 100% sold on the Post Grape-Nuts Trail Mix Crunch Cranberry Vanilla flavor, but I'm fairly particular when it comes to cereal.
If you're looking for a way to try out some new products and get a fun surprise box every month, I'd give Degustabox a try and see what you think.
For more information or to order, visit Degustabox.
Experience Degustabox at 50% off! 
Use Code: D444I and pay just $9.99!
(Regular Price: $19.99 | Box Value: Approx. $30)
@DegustaboxUSA | #DegustaboxUSA
The following two tabs change content below.
Cristyle is a South Florida native, born in Miami and raised in Palm Beach. Her love of food came through her travels and seeing how cuisines differ and relate so much. She attended the University of Florida, had a short stint in Charlotte, NC and is now back home - ready to eat her way through Palm Beach County and share her findings with locals and visitors alike. From brunch to happy hour to foodie events, she's got you covered!