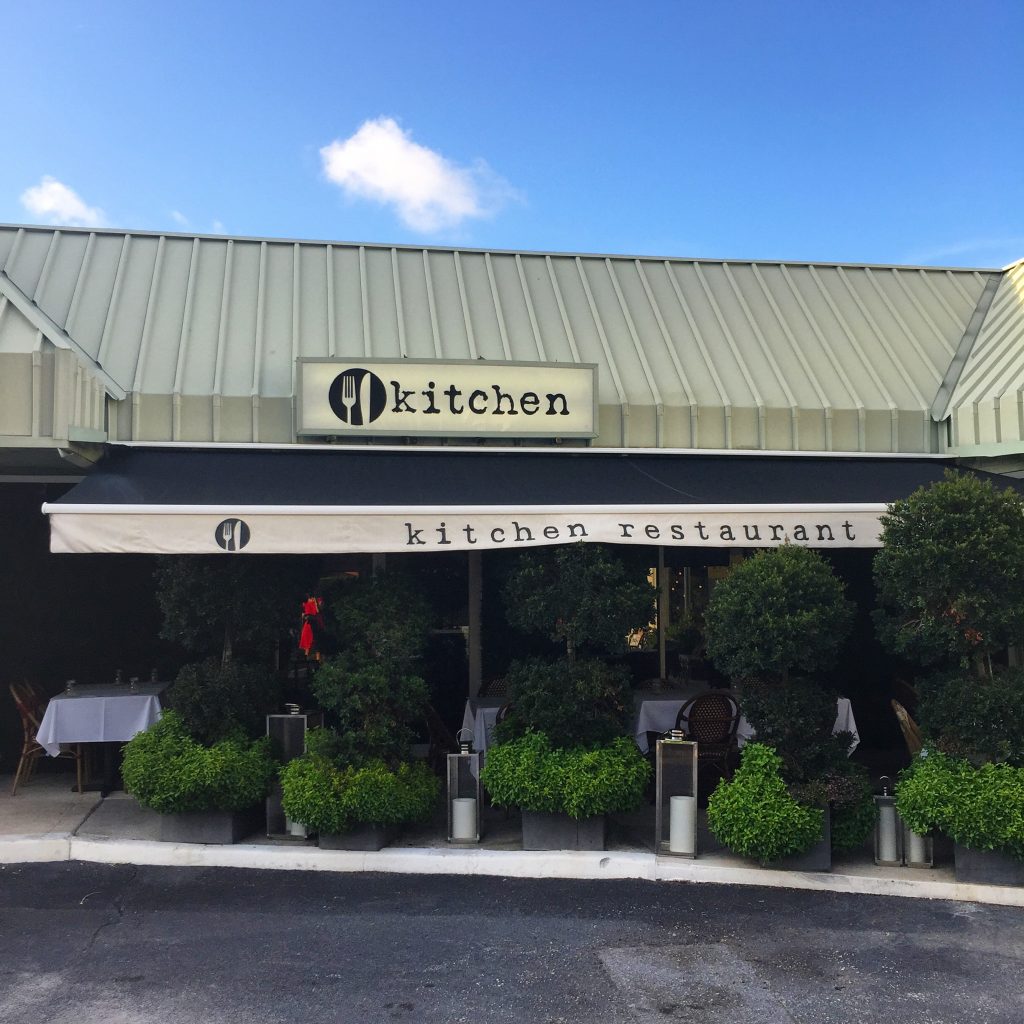 Last night I attended the sold out Pre-James Beard Foundation Dinner at Kitchen in West Palm Beach.
If you've never been, kitchen is the handiwork of Chef Matthew Byrne and his wife, Aliza. The dining room is an intimate and inviting space run with a team that has been together since the beginning and works like family. The food is delicious and the desserts are locally famous.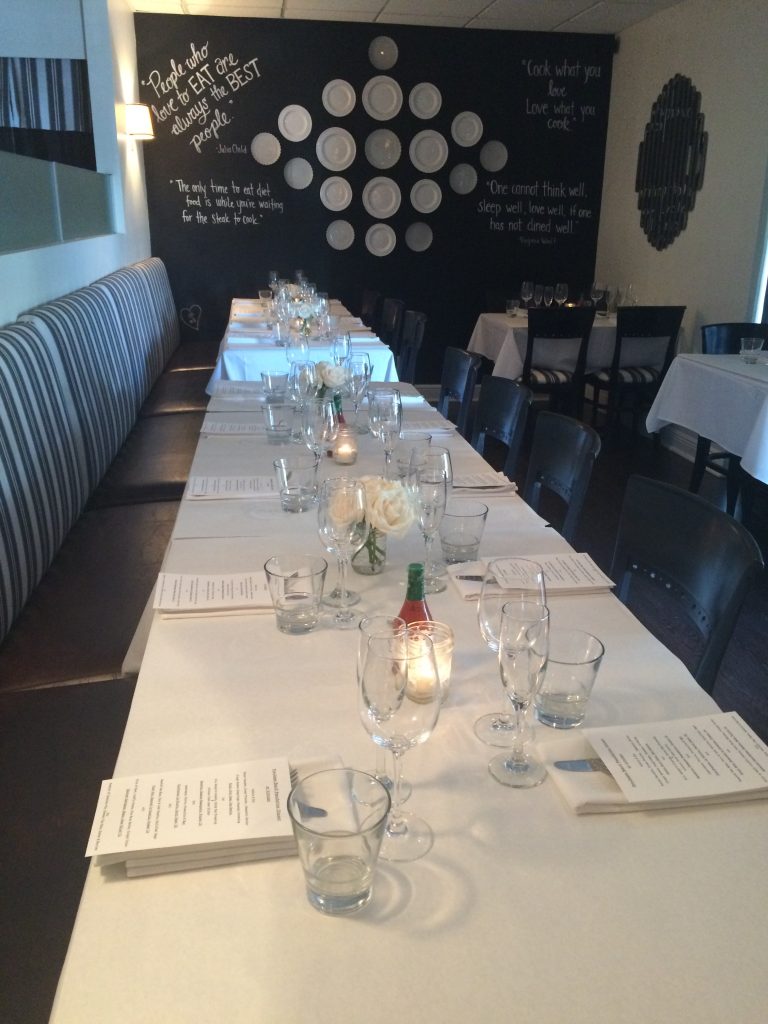 Upon arrival I was whisked into the Den, a private dining space (perfect for special occasions for parties up to about 20). I was greeted with a glass of rose and began perusing the menu for the evening.
The dinner was a five course paired meal featuring:
1 | Potato Pancake, Creme Fraiche, Domestic Caviar
Crispy Reuben Dumpling with Russian Dressing
Gruet, Brut Rose, New Mexico
2 | Ahi, Mango & Avocado, Spicy Soy Dressing
Kitchen Crab Cake Slider
Sancerre, Domaine Rossignole, France '15
3 | Asparagus, Chèvre, Prosciutto & Egg
Chardonnay, La Folette, North Coast '13
4 | Roasted Sea Bass, Corn & Leek Risotto, Shellfish Nage
Pinot Noir, Roserock by Drouhin, Oregon '14
5 | Filet of Beef, Truffle Potato, Foie Gras Butter, Crispy Onion
Cabernet Sauvignon, Kamen, Napa '11
Sampler of Chocolate Pie, Coconut Cupcake, Sorbet
I'm at a bit of a loss on how to even cover this dinner as my first thought was to highlight the best dishes of the night. But every course managed to make its way to the top of the list so here goes..
Course 1 was the perfect start to the meal with a variety of textures and flavors from the crunch of the potato pancake to the creaminess of the Creme Fraiche and soft filling of the Reuben dumpling.
Course 2 had a lighter feel with fresh ahi stacked with bright mango and avocado. The crab cake slider was All-American and delightful.
Course 3 is a beloved house speciality – their version of "bacon, eggs and toast." I could eat this all day long. The egg yolk broke and melted beautifully into the bunched asparagus, goat cheese and prosciutto.
Course 4 got me with the risotto. I love a good risotto. The flavor was spot on and the pop of fresh corn was summery and delicious.
Course 5 was daunting at first. All that and now a filet of beef?! But it only took one bite to realize I would be clearing the plate. I loved the presentation with an oversized onion ring perched on the edge of the filet. The truffle potato was amazing. This whole plate really shined.
The Sampler of Dessert made my heart flutter a little. Kitchen is known for their coconut cake which was front and center in the form of a cupcake. The chocolate pie was decadent and the mango sorbet was the finishing bite to my meal. It was light, sweet and felt like the perfect ending to such an incredible display of food and wine.
I have no doubt the James Beard Foundation Dinner will be a huge success for Chef Matthew. And after spending the evening with Aliza and chatting with the crew after dinner had wrapped I couldn't be happier for them. They are great people who really care about what they're doing and those around them. What an honor to be chosen to host a JBF Dinner and what a blessing for our community to have their talent in our backyard.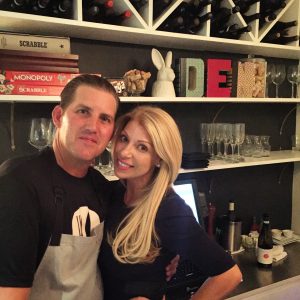 If you haven't made a trip to Kitchen yet, I highly recommend it. From decor and atmosphere to food and experience they hit the mark consistently.
kitchen
319 Belvedere Rd, West Palm Beach, FL 33405
kitchenpb.com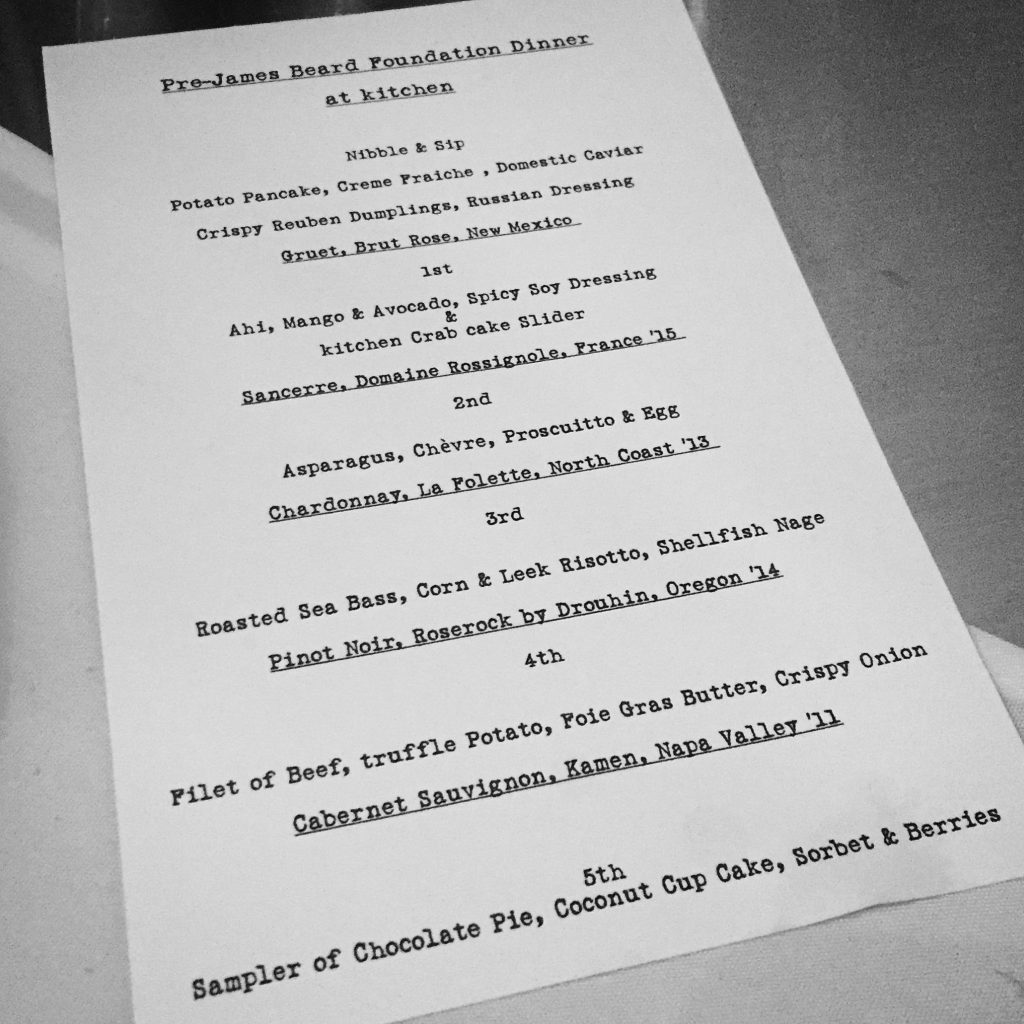 The following two tabs change content below.
Cristyle is a South Florida native, born in Miami and raised in Palm Beach. Her love of food came through her travels and seeing how cuisines differ and relate so much. She attended the University of Florida, had a short stint in Charlotte, NC and is now back home - ready to eat her way through Palm Beach County and share her findings with locals and visitors alike. From brunch to happy hour to foodie events, she's got you covered!