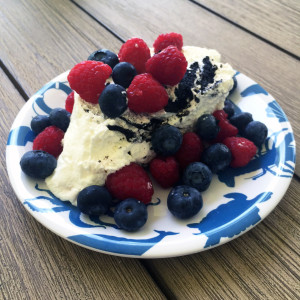 So this is an old school favorite I learned from my friend, Megs. It's perfect for parties… or to eat alone on the couch. It's easy, inexpensive and delicious.
Because the whipped cream topping creates a white canvas, it totally lends itself to becoming a festive dessert. You can add food coloring (think green for St. Patty's, red/pink for Valentine's), sprinkles, fruit, etc.
For the 4th of July, I decided to make an Ice Box Cake and top with raspberries and blueberries for a pop of patriotic color! You could also use strawberries which would pair really well with the whipped cream and chocolate.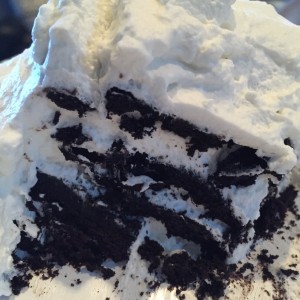 Ice Box Cake
16 oz. Heavy Cream
Powdered Sugar
Vanilla Extract (optional)
Nabisco Famous Chocolate Wafers
Toppings, Food Coloring (optional)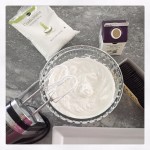 Pour the heavy cream into a medium/large bowl. Add a couple tablespoons of powered sugar and begin to mix using hand or stand mixer.
While still liquidy, taste for sweetness and add sugar and/or vanilla until desired taste. I normally skip the vanilla, but you may love it!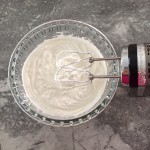 Whip until cream holds soft peaks.
Take a wafer and add a dollop of whipped cream. Sandwich with another wafer (think Oreo). I like to keep the wafers going in the same direction like they are in the box.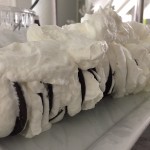 Stack a few in your hand then place on a long plate, cookie sheet, etc. in a standing position. Start a new stack and then glue together with cream. Continue until you use all of the wafers or are running low on cream. You'll want enough whipped cream left to cover the cake! (If you have left over wafers you can also crumble or crush and sprinkle on top for garnish.)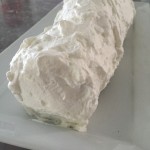 Frost the cake with the remaining whipped cream.
Cover with foil and place in the refrigerator. You'll want to chill for at least 2 hours before serving to let the cookies soften.
You're all done! Garnish if desired. Slice and serve.
Enjoy!
The following two tabs change content below.
Cristyle is a South Florida native, born in Miami and raised in Palm Beach. Her love of food came through her travels and seeing how cuisines differ and relate so much. She attended the University of Florida, had a short stint in Charlotte, NC and is now back home - ready to eat her way through Palm Beach County and share her findings with locals and visitors alike. From brunch to happy hour to foodie events, she's got you covered!