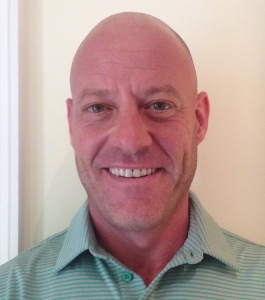 MEET
Adriano Cerasaro, Co-Owner
OF
Rabbit Coffee Roasting Company, Palm Beach, FL
How did you end up in the coffee business? What is your culinary background?
When I moved to Palm Beach County from Italy in 2007, I knew that I wanted to start my own business so I looked into restaurants, wine bars, and even commercial cleaning companies. Nothing truly inspired me or justified the expense of my time and money, until Iain Yeakle approached me with the idea of roasting coffee. As a fellow coffee aficionado, I knew we wouldn't be selling just any average coffee. Together we have taken our passion and craft and strive to roast and serve the single-best coffee.
My culinary background is simple: I am Italian. Coffee is an important part of the Italian culture; it is a social experience!
Why the name "Rabbit?"
The name "Rabbit" pays homage to the band of rabbits in Richard Adams's Watership Down who flee the destruction of their home and find a new place to live. We were inspired by the book's themes of adventure, courage, leadership and especially responsibility, since we are committed to sourcing our coffee in a fair and sustainable manner.
For non-coffee aficionados, what is the difference in terms of "Single Origin" and "Cold Brewed" coffee?  
Most coffee roasters and shops use a blend of beans from various regions. At Rabbit Coffee Roasting Co., we roast beans from a single place so the unique, natural flavors and fragrances can be enjoyed on its own. Coffee beans are similar to wine grapes in the fact that the growing environment (geography, soil, climate, weather patterns) influences the taste profile. Did you know that coffee has almost 500 flavor compounds – more than double known to wine!
Cold Brew is a process of making coffee without heat over a long period of time. We craft our well-loved version by steeping freshly ground single origin coffee from Guatemala in water for over 18 hours to produce the end result: a beautifully rich, smooth and sweet, concentrated coffee with low acidity. Rabbit Cold Brew is delicious straight out of the refrigerated bottle, over ice, with a splash of cream and sweetener, or as a mixer with one of your favorite spirits.
What is your coffee crush of the moment? 
I currently have two coffee crushes. I start the morning with a cappuccino made using our Guatemala beans. Then in the afternoon, I enjoy our Ethiopia Aricha Espresso, which has a beautiful fruity and lemony flavor.
Coffee truly excites and fascinates us here at Rabbit, and we continue to try different beans and different profiles to add to our collection. We're like kids in a candy store or sommeliers at a wine tasting, sampling all that we can to find the perfect coffee that people will fall in love with.
What is one thing you'd love readers to know about Rabbit Coffee Roasting Co.?
I want people to know that we're passionate about what we do – roast and serve the single-best coffee!
What advice do you have for local aspiring owners in the food/beverage industry?
Learn your craft, love your craft and prepare to work hard.
–
Find out more about Rabbit Coffee Roasting Co. at RabbitCoffeeRoasting.com
Purchase Rabbit Coffee at Carmine's and Amici Markets or visit them at the West Palm Beach Green Market!
–
*Photo Credits: Rabbit Coffee Roasting Co.
The following two tabs change content below.
Cristyle is a South Florida native, born in Miami and raised in Palm Beach. Her love of food came through her travels and seeing how cuisines differ and relate so much. She attended the University of Florida, had a short stint in Charlotte, NC and is now back home - ready to eat her way through Palm Beach County and share her findings with locals and visitors alike. From brunch to happy hour to foodie events, she's got you covered!