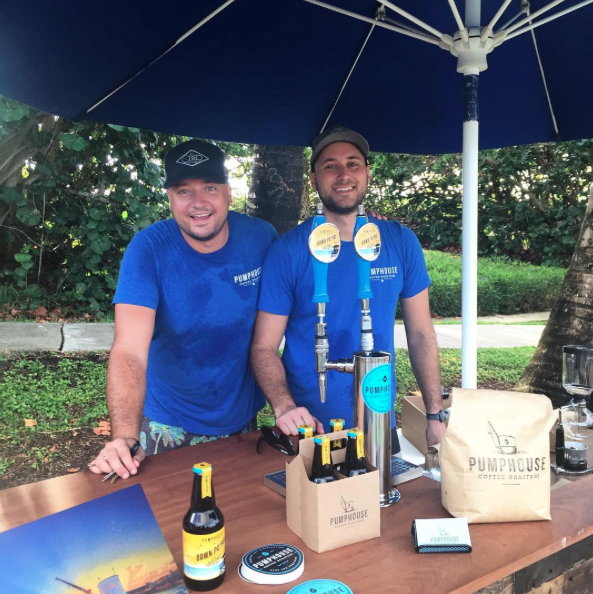 MEET
Christian Le Clainche, Co-Owner
OF
Pumphouse Coffee Roasters, Jupiter, FL
I sat down with Chris of Pumphouse Coffee Roasters in Jupiter this morning and I honestly could have stayed for hours. Chris and his brother, Alex, have partnered up to create a specialty coffee roasting business focused on high-quality, top-end, delicious coffee. Local Jupiter boys, born in Miami and raised in Palm Beach County, they both attended UCF.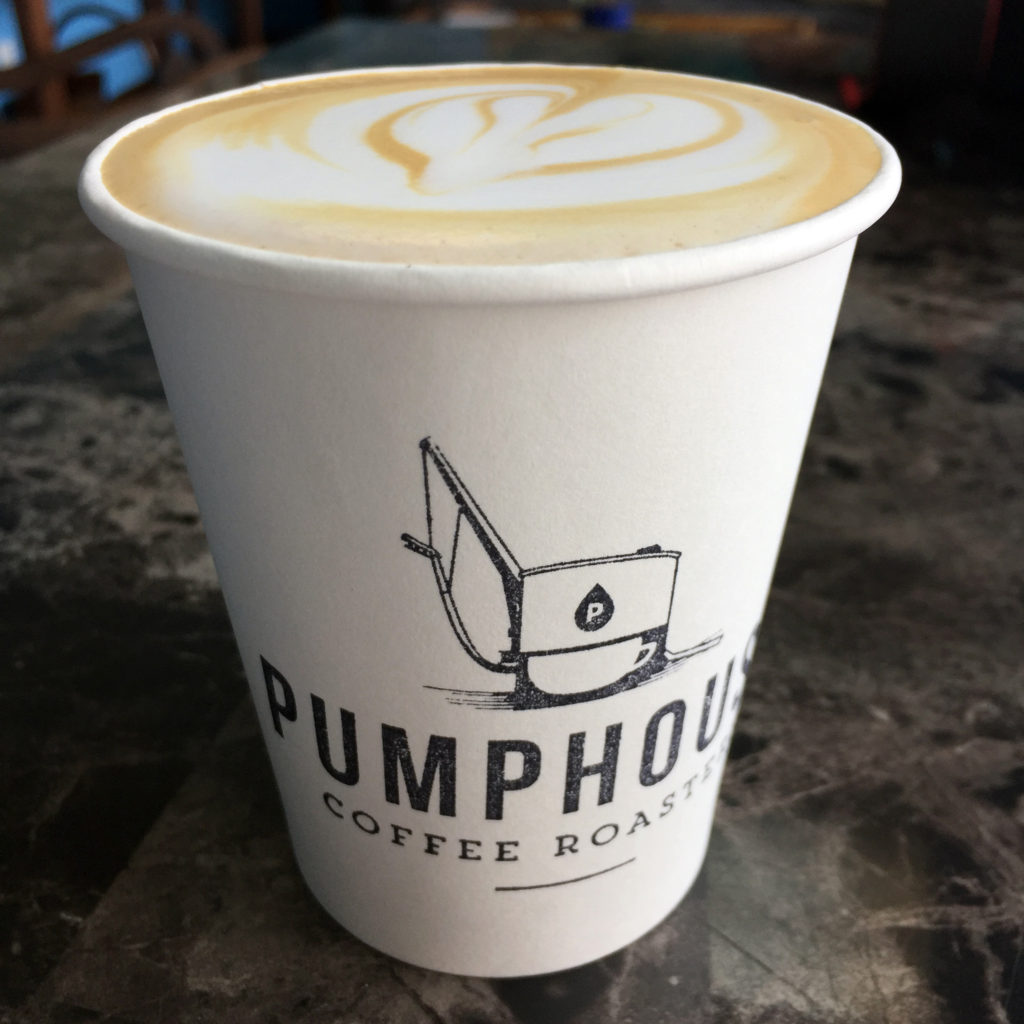 How did you decide to start a coffee roasting company? "A couple of years ago Alex got an entrepreneurial itch. He wanted to start a coffee business, which was originally going to be "Rasta Roast" with a focus on the Caribbean."
This initial idea morphed as his focus went to fresh roasting and he began making small batches to have friends and family sample out of the garage. A week-long intensive class at Boot Coffee School in Middle Valley opened Alex's eyes to the depths of coffee and roasting.
Combining Alex's hospitality background and Chris's business background, they've branded Pumphouse to be warm, inviting and approachable. Top-end coffee doesn't have to be stuffy or pretentious. Their space is bright, light and a refreshing take on a coffee lounge.
Their history and love of surfing and diving shows in their branding and design. A photo of the pumphouse off Singer Island pops off the blue walls of their coffee lounge and office and its silhouette serves as their insignia.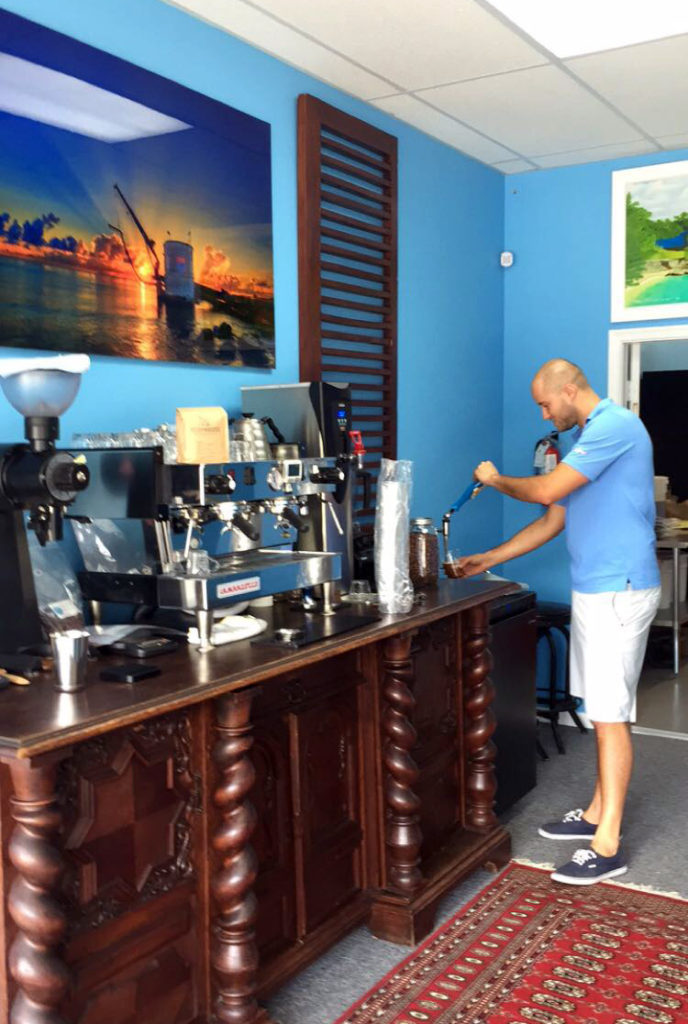 Why the name "Pumphouse? "Alex's wife actually came up with the name. We learned to surf at the pumphouse and have loved being there since we were kids. Alex called me and said it and I knew it was perfect."
New to the coffee scene they have made their way into respected establishments such as Amici Market, Celi's Produce and Coolinary Cafe with their debut at the West Palm Beach Green Market coming October 1.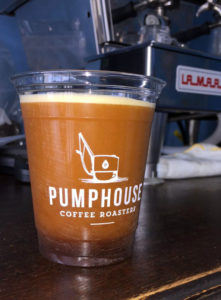 What's one thing you would love for people to know about Pumphouse Coffee? "Speciality coffee doesn't need cream or sugar. Let the coffee do the talking."
I caught the guys at Ocean Warrior Challenge a week or so ago and tried their Dawn Patrol cold brew which was amazing and today went with an espresso. I normally reach for cream and sugar but both times haven't felt the need, so I'd say they're right on track.
Chatting with Christian it is very clear that they have a passion for what they do. They have a keen focus on quality control, being pioneers and setting high standards. This has led to long hours in the office.
What is your guilty pleasure of the moment? "Pumphouse cold brew with vodka, Bailey's and Kalhua while we knock out some late night work."
Needless to say, I've already offered to lend a helping hand – right around when those start making the rounds.
If you're a coffee aficionado or just need some pep in your step, check out Pumphouse. Their product is top notch, the guys are super nice and the vibe fits our hometown beautifully – you will not be disappointed.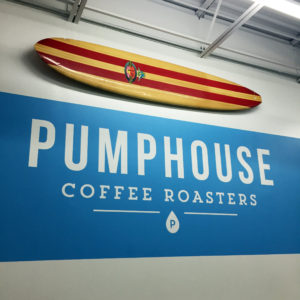 Pumphouse Coffee Roasters  
1095 Jupiter Park Dr. #4, Jupiter, FL 33458
561.379.9562
pumphousecoffeeroasters.com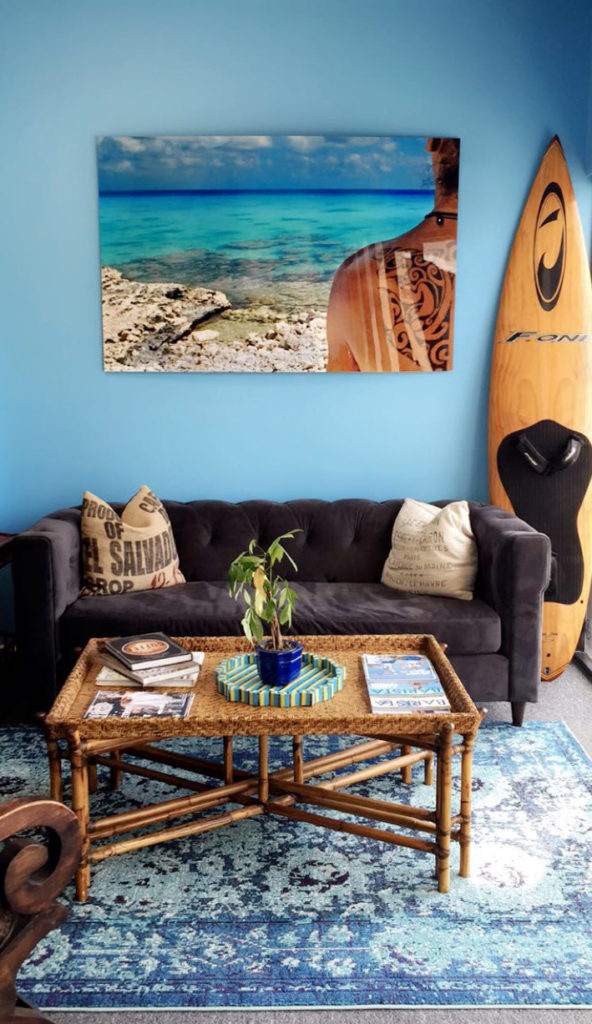 The following two tabs change content below.
Cristyle is a South Florida native, born in Miami and raised in Palm Beach. Her love of food came through her travels and seeing how cuisines differ and relate so much. She attended the University of Florida, had a short stint in Charlotte, NC and is now back home - ready to eat her way through Palm Beach County and share her findings with locals and visitors alike. From brunch to happy hour to foodie events, she's got you covered!