MEET
Fran Andrewlevich, Co-Founder
OF
Twisted Trunk Brewing, Palm Beach Gardens, FL
What made you decide to open up Twisted Trunk?
We have been at capacity at Tequesta since we opened. That great problem had us on the hunt for a second location. My business partner, Matt Webster, and I have always loved the Gardens area. With a fresh line up of beers and ideas, we jumped in.
Why the name "Twisted Trunk?" 
The Banyon tree is the symbol for Palm Beach Gardens. The tree on Northlake Blvd is the entry to PBG – moved there by its founder John D MacArthur in 1959 I believe.
What's your favorite beer of the moment? If you could travel anywhere in the world to taste the beer, where would you go?
At the moment, I recently had Copperpoint's A-20, a copiously hopped ale from Boynton Beach.
People ask that question a lot. It sometimes changes daily. Most times it's the people and place that make it awesome for me.
What is one thing you would like people to know about Twisted Trunk?
Twisted Trunk is a place where all walks of life can come in, drink some grog, some yarn and let your lungs breathe. I think our industry lends itself to out of the box patrons who make it a pleasure to work.
Any advice for local aspiring brewers?
Don't forget to enjoy the beer! It's a heavy task I know. Be a student of not just the product but of the entire beer culture. Dont be afraid to ask for the brewer if you have questions. Most of the brewers I know are 5 star individuals. Have fun with it truly immerse your self in it and something will good will come your way.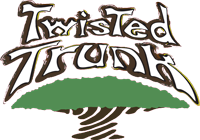 Twisted Trunk Brewing
2000 PGA Boulevard #5506, Palm Beach Gardens, FL 33408
twistedtrunkbrewing.com
The following two tabs change content below.
Cristyle is a South Florida native, born in Miami and raised in Palm Beach. Her love of food came through her travels and seeing how cuisines differ and relate so much. She attended the University of Florida, had a short stint in Charlotte, NC and is now back home - ready to eat her way through Palm Beach County and share her findings with locals and visitors alike. From brunch to happy hour to foodie events, she's got you covered!