MEET
Victor Franco, Executive Chef
OF
Oceans 234, Deerfield Beach, FL
What made you decide to become a chef? What is your culinary background?
I developed a passion for cooking in my mom's kitchen way before I decided to study culinary arts at the Art Institute of Fort Lauderdale. I've been lucky enough to work alongside some of South Florida's best chefs, including Mark Militello, Norman Van Aken and Allen Susser before finding my home at Oceans 234 in 2010.
Where do you find inspiration in the kitchen? What is favorite Oceans 234 dish?
Being in South Florida, I get the chance to work in the kitchen with a lot of different cultural backgrounds. I am constantly inspired by them. My favorite dish is our Shrimp and Corn Crusted Snapper.
What is Culinary Cult? How did it come about?
We launched the Culinary Cult a little over a year ago. The series comprises themed evenings where guests are invited to learn about food, enjoy fine wines and socialize with like-minded foodies on our oceanfront patio. Being a destination restaurant, we appease to the masses with our floribbean cuisine, The culinary cult gives me a chance to prepare everything from a spicy cinco de mayo dinner (Culinary Cult 'Cinco Platos' in May 2014) to a twist on traditional American bbq (Culinary Cult 'Made In America' In July 2014)
What is your food/drink crush of the moment?
I've been working with a lot of Italian lately, pancetta and proscuitto. Also, you can never go wrong with a good scotch.
Any advice for local aspiring chefs?
Be prepared to put in the work.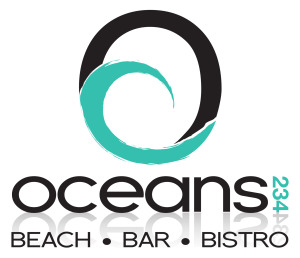 Oceans 234
234 North Ocean Boulevard, Deerfield Beach, FL 33441
954.428.2539
oceans234.com
The following two tabs change content below.
Cristyle is a South Florida native, born in Miami and raised in Palm Beach. Her love of food came through her travels and seeing how cuisines differ and relate so much. She attended the University of Florida, had a short stint in Charlotte, NC and is now back home - ready to eat her way through Palm Beach County and share her findings with locals and visitors alike. From brunch to happy hour to foodie events, she's got you covered!