MEET
Michael Skarzynski
OF
Delivery Dudes
How did you get involved with Delivery Dudes?
I have been in the restaurant industry since 2004 when I moved here from Poland. I came here without speaking English and started as a busboy. I worked my way up to waiter, bartender, and then manager of several high end restaurants. My most recent employer was a partner with Delivery Dudes Delray Beach. The Dudes were frequently picking up multiple orders. I was impressed on how they operate and the simplicity of the process. I knew it was something I can operate successfully. After meeting the owners, I learned that in order to own your territory you would need to be involved with the Company. I then quit my lucrative job and asked to be hired as a driver and learn all aspects of the business. One year later, I now own one of the fastest growing Delivery Dudes territories in Palm Beach Gardens.

How do you get teamed up with local restaurants?
Like everyone else, we love good food. We are constantly out on the town, eating at restaurants old and new. By frequenting restaurants and enjoying their food, we develop relationships with managers and owners through time, by mutual respect for each other and appreciation for food. It's a no brainer for a restaurant to agree to team up with us; we respect the staff and the food while simultaneously opening a new revenue stream for our partners. This breeds a beneficial symbiotic relationship that only grows month over month.
What is your favorite thing about your business?
The culture that surrounds Delivery Dudes. We are not simply just a food delivery service; we are good people with good intentions. Sure, delivering food is fun, but it's really about making the people happy. We want to represent chivalry and manners, we want to hold open doors for people, and we want to bring you a get-well card if you're sick. We want you to feel good and safe when you see someone in a Delivery Dudes shirt. It's all about spreading the joy, on and off the clock.
What is your food crush of the moment?
Thanks to working in the delivery industry I have had the pleasure of working with over 25 high quality restaurants. Each restaurant offers their own variety of taste and atmosphere, but hands down one of my favorite restaurants would have to be Hog Snappers. When a restaurant offers an Argentinean churrasco and at the same time has a sushi bar and in between they add exotic island flavored foods you know they're doing something right. Every time I dine in this restaurant, I walk out with a new favorite entree and appetizer. Besides the wide variety of delicious cuisines Hog Snapper offers the atmosphere of the restaurant really brings out the best of a South Florida experience.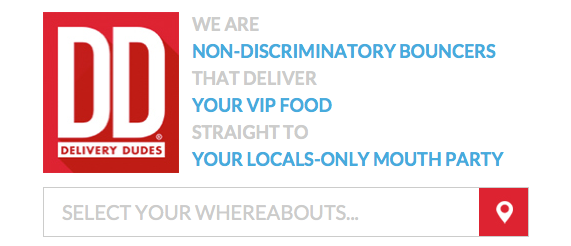 What's one thing you would love people to know about Delivery Dudes?
That we are driver owned and operated, meaning we grow our company within our company. If you become a driver, you have an opportunity to grow tremendously with Delivery Dudes, perhaps even opening your own location one day. We are opening new territories every month, so we are really excited to see our map expanding through dudes we know and trust. We deliver more than food – we can pick up grocery as well.
deliverydudes.com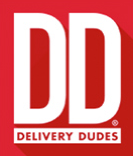 The following two tabs change content below.
Cristyle is a South Florida native, born in Miami and raised in Palm Beach. Her love of food came through her travels and seeing how cuisines differ and relate so much. She attended the University of Florida, had a short stint in Charlotte, NC and is now back home - ready to eat her way through Palm Beach County and share her findings with locals and visitors alike. From brunch to happy hour to foodie events, she's got you covered!