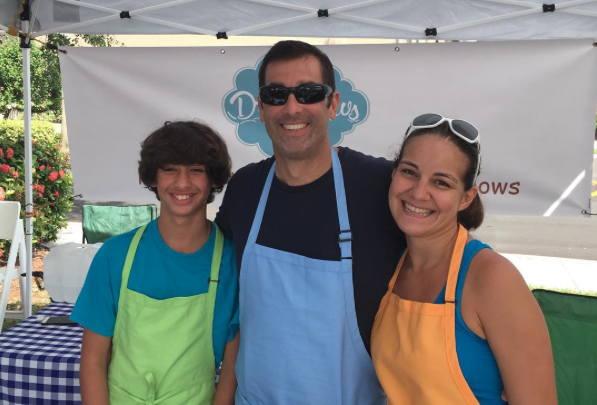 MEET
Milka Gordillo, Owner & Creator
OF
Dreamallows, Palm Beach FL
What made you decide to start Dreamallows? What is your culinary background?
I graduated from Johnson & Wales – Baking & Pastry. I wanted to revamp marshmallows and remove all preservatives. I knew there was a way of getting a fun, healthy dessert without all the preservatives.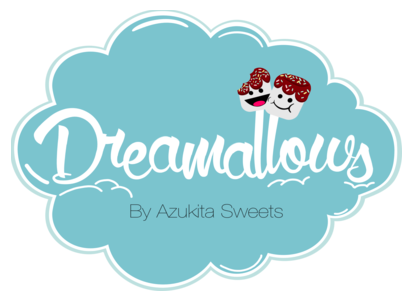 Why stuffed marshmallows? How did you come up with the name "Dreamallows?"
Stuffed because the old plain marshmallow was good but was missing something. I then thought – Wait, S'mores have chocolate so why not add it… that way you grab one Dreamallow and all you need is the cookie! If you want to skip the cookie you still get the chocolate and who doesn't like chocolate?! I wanted to create a small bite dessert.
I called it "Dreamallows" because it was my dream to be able to quit my corporate job and do something people will enjoy. The goal is to pop the 'mallow in your mouth and let your dreams flow..  If you look at a dreamallow, it is white all around which reminds me of the clouds…
Dream = My Dream, Clouds = Mallows… Dreamallows!
How do you come up with flavor combinations?
I stick to fresh ingredients. I do go crazy at the market with different fruits, fresh spices, fresh ingredients. I use seasonal ingredients to keep it as fresh as possible but I also let my imagination and custom requests from clients create a dream flavor. The goal of the combinations is to offset the sweetness from the Mallow.
What is your food crush / guilty pleasure of the moment?
I love love love to have a full meal for breakfast… Pasta with ground turkey is my ultimate favorite… I can have it for breakfast, lunch, dinner! I am a total foodie and enjoy good quality.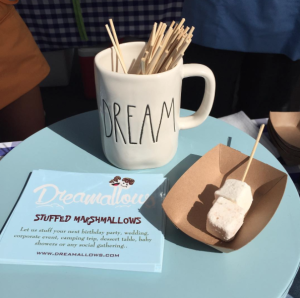 What is one thing you would love for people to know about Dreamallows?
Please please do not attempt to bite to see what is inside. Please do not share. You will miss out on the experience and the dream!
I created them small enough to be able to have them in one bite… They are one bite! Trust me!
Any advice for local aspiring food business owners?
Yes, work hard, enjoy every moment and never ever give up on your dreams. Don't forget to take care of yourself first and to enjoy even the struggles that come with having your own business. The moment you stop enjoying what you do, stop, breathe, take a break and once you have your positive energy back… get back into it.
You can find Dreamallows:
WPB Green Market on Saturdays in Downtown West Palm Beach
Gardens Green Market on Sundays at Burns Rd & Military Trail
Online at www.dreamallows.com
Dreamallows
561.768.9208
dreamallows.com
facebook.com/dreamallows
IG/Twitter: @dreamallows
The following two tabs change content below.
Cristyle is a South Florida native, born in Miami and raised in Palm Beach. Her love of food came through her travels and seeing how cuisines differ and relate so much. She attended the University of Florida, had a short stint in Charlotte, NC and is now back home - ready to eat her way through Palm Beach County and share her findings with locals and visitors alike. From brunch to happy hour to foodie events, she's got you covered!