MEET
Sarah LaPierre (left)
OF
Thick Paint, Palm Beach, FL | Artist
VIVRE Canvas Couture, Palm Beach, FL | Designing Artist
If you've visited one of the local art shows (particularly ArtiGras where she recently was given the honor of creating the poster art), caught her class at Uptown Art or seen a stunning palette knife painting in the local area, you've probably been amazed by Sarah LaPierre's talent. The daughter of late local legend, Joseph LaPierre, Sarah has a gift for creating gorgeous vibrant and textured acrylic artwork. If you've ever had the pleasure of attending an event where she live paints then you can really appreciate her vision and technique.
Her newest endeavor, along with local designer Kristen Alyce, VIVRE Canvas Couture is sure to be another success story and brand to put Palm Beach on the map. Offering high-end handpainted dresses, handbags, shoes, bowties and accessories, VIVRE gives clients the opportunity to wear wall-worthy art. Their first collection, Palm Beach, features bold colors and designs inspired by the landscapes, nature and details of Palm beach life.
Get to the know the gorgeous girl behind the palette knife.
How did you realize your artistic ability?
I was lucky enough to grow up in a very encouraging environment when it came to the arts. My dad, Joseph LaPierre, was also a professional painter and worked out of our home, so all the raw materials to create were always just right there. Because of that I knew from a young age that I was driven to make things and create.
Where do you find the most inspiration?
I create because I was created. So for me inspiration can be found really anywhere. Besides refreshing my mind by spending some time outdoors, I think it comes most from just putting in the hours to develope and work on what I love. I don't cease painting to search for what inspires me.
Did you ever see a transition into fashion/clothing? What most excites you about showing at New York Fashion Week?
This has definitely been an unexpected twist in my artistic career! I have always kept myself open to alternate opportunities within the art realm but fashion wasn't really on my radar. Now that it is I couldn't be more excited. At this point it's still a little hard to grasp that we'll actually be showing on the runways of NYFW. I'm looking forward to the direct feedback from such a huge range of audience.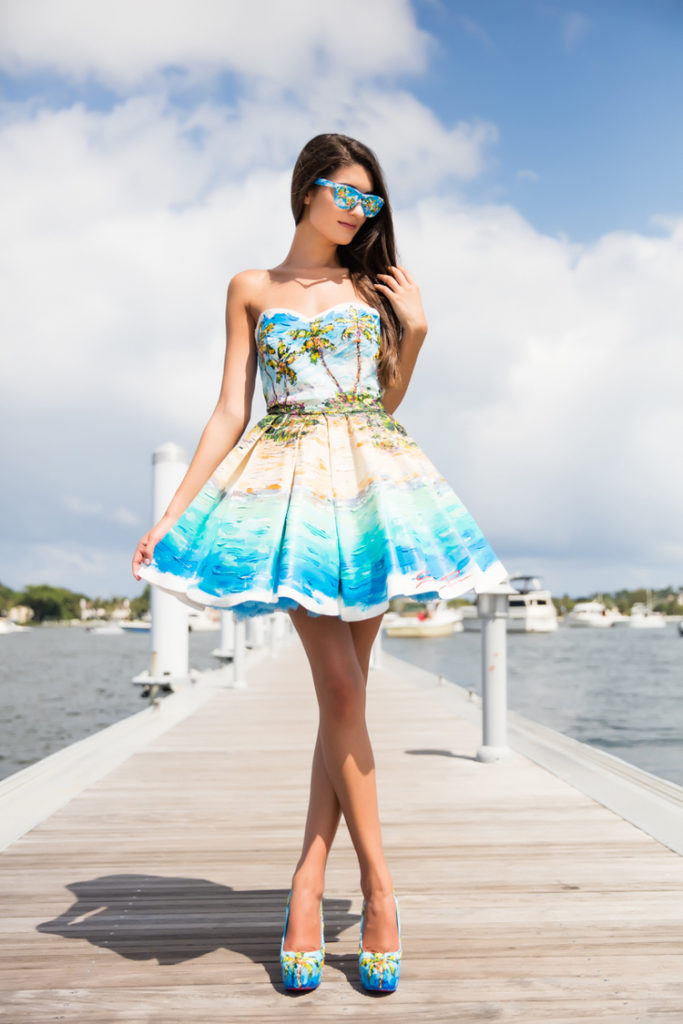 What is one thing you would love for people to know about VIVRE Canvas Couture?
Personally I cannot wait to be able to share these incredibly unique canvases with other artists. My goal in VIVRE is to create additional lines that will showcase the work of some phenomenal painters of all different backgrounds and genres
Any advice for local aspiring artists?
Go for it! Being an artist in any format takes a lot of dedication and hard work, but if you can pair passion with a supportive community of other hardworking and successful people you'll find new and better ways to stay sharp.

We can't wait to see what Thick Paint and VIVRE come up with next.
Good luck at NYFW ladies!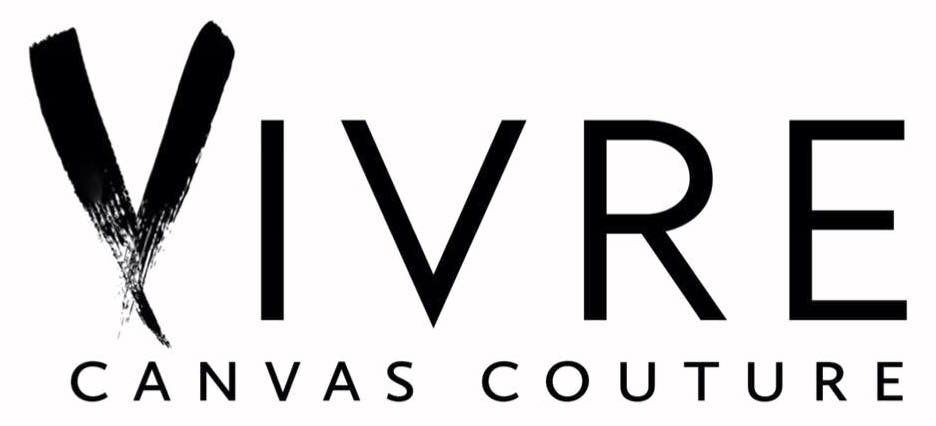 Check out Kristen Alyce's Spotlight HERE.
The following two tabs change content below.
Cristyle is a South Florida native, born in Miami and raised in Palm Beach. Her love of food came through her travels and seeing how cuisines differ and relate so much. She attended the University of Florida, had a short stint in Charlotte, NC and is now back home - ready to eat her way through Palm Beach County and share her findings with locals and visitors alike. From brunch to happy hour to foodie events, she's got you covered!