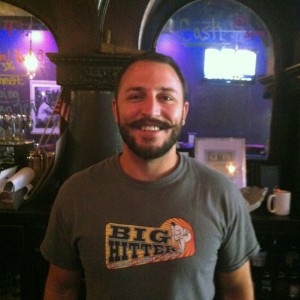 MEET
Tom Montgomery, Bartender/Assistant Brewer
OF
Tequesta Brewing Company, Tequesta, FL
What's your Favorite part of working at TBC?
I would have to say the overall atmosphere that is created at TBC. It all starts with our customers, everyone is really laid back which makes it easy to get in on some good conversations. The people I work with are all awesome, hard working, and unique. We produce and serve a lot of beer with just a very small staff. The bosses Matt and Fran are top notch guys and show that they care and appreciate us, so its just a good work environment all across the board. Oh, the quality control and the free beer are a plus also.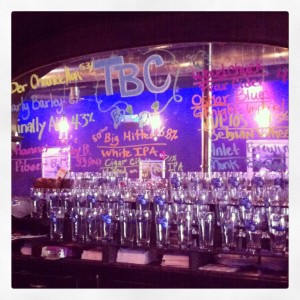 How do you choose the name of your beers?
Most of the time they just come from natural conversation. We like to sit around and drink beer until a good name comes up, the best ones usually come late into the evening. We are open to beer name suggestions if anyone has any good ideas!
What's your favorite beer at the moment?
From TBC I'm drinking a lot of the Chancellor lately, it's a German Kolsch which is just a really nice, delicate, golden ale that never fails to satisfy. Although, we do have a wine barrel aged sour double IPA coming out soon that I am excited for. Other than TBC beers I tend to stay as local as possible, there are some great beers being made right here in Florida and you can't go wrong with fresh local product.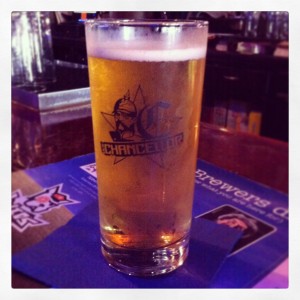 If you could travel anywhere in the world to taste beer, where would you go?
In my opinion the best beers are being made right here in the US. What I would like to do is a road trip in the Fall up the East Coast, from Florida to Maine, stopping at as many breweries as possible and hopefully getting some good hurricane swells to surf along the way.
Whats coming up for TBC? 
For now we are just going to keep serving the local community fresh hand crafted beers and have some fun while doing it. You can find us at a lot of your favorite bars and restaurants around Palm Beach County as well as our tap room in Tequesta, and you all do a fine job at keeping us busy.
Check out our review of TBC HERE!
Tequesta Brewing Company
287 U.S. 1, Tequesta, FL 33469
561.745.5000
tequestabrewing.com
The following two tabs change content below.
Cristyle is a South Florida native, born in Miami and raised in Palm Beach. Her love of food came through her travels and seeing how cuisines differ and relate so much. She attended the University of Florida, had a short stint in Charlotte, NC and is now back home - ready to eat her way through Palm Beach County and share her findings with locals and visitors alike. From brunch to happy hour to foodie events, she's got you covered!